Lusitanos make it three out of three as Batumi get first win
The first part of the Rugby Europe Super Cup came to an end at the weekend and Portuguese side Lusitanos made it three wins out of three.

However, they were pushed very hard on Saturday on the road against Spanish outfit Iberians before coming out on top 22-20 in the Western Conference.

The Iberians took the lead thanks to a penalty by centre Baltazar Taibo before a try came from Lusitanos scrum-half Pedro Lucas in the 11th minute. Full-back Nuno Guedes converted and it was 7-3.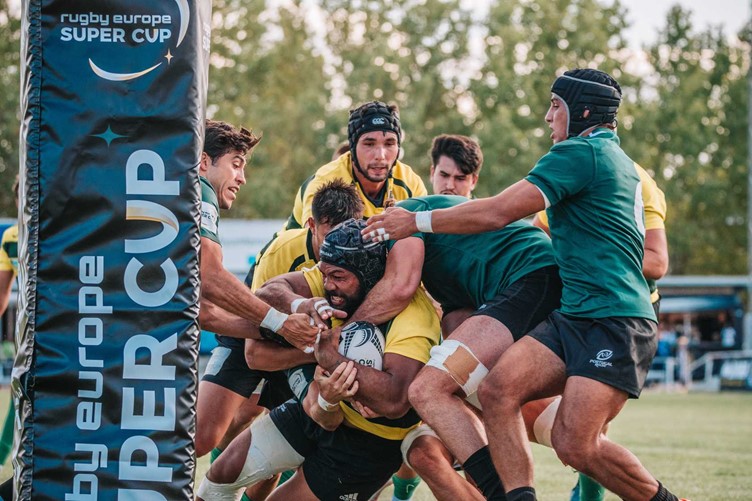 As the first quarter came to an end Guedes scored a try of his own and converted it to make it 14-3.

A second penalty by Taibo reduced the deficit to 14-6 and that was the way it stayed at half-time.

Sacha Casanas, the second-row, took advantage of the visitors having a man in the sin-bin to score a try for Iberians in the 43rd minute and when Taibo converted it was 14-13.

Just before the hour mark an unconverted try came for Lusitanos through back-row David Wallis.

Guedes then kicked a penalty before a penalty try for Iberians by made the last few minutes very interesting, especially with Lusitanos getting another yellow card.

Lusitanos held on though and their head coach Luis Pissarra said: "Iberians tried to put us under pressure with their kicking game and they did that, we made a lot of errors there and we have to ring that error count down.

"However, when we had the ball we were very clinical and we scored some good tries."

Elsewhere in the Western Conference on Saturday, the Delta held on to defeat Brussels Devils 21-14 to gain their first victory of the campaign.

Although defeated in the Netherlands, it was by far the Belgian side's best performance to date and they can take confidence from that as they gained a losing bonus point.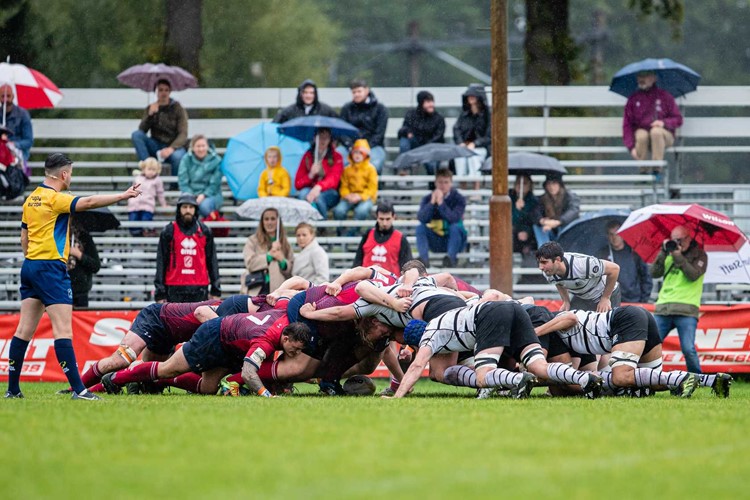 "It was a tough game, we had to fight to the last second in tough weather conditions, but I am proud of the guys for sticking to the task," Delta captain Hugo Langelaan said.

Those two results mean that Lusitanos are top of the Conference with 13 points, Iberians have 10, Delta have five and the Devils have one.

In the Eastern Conference, Black Lion lead the way after a 43-21 home win over the Romanian Wolves on Sunday.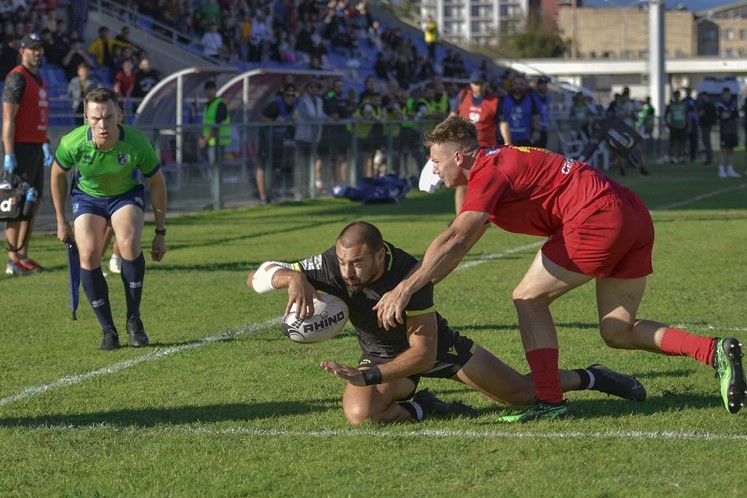 It means they have won two and drawn one so far and skipper for the day Shalva Mamukashvili said: "It was job done for us on a tough day. We lost our captain to injury before the start then we lost another centre, so it was hard, but I am proud of the boys and we managed to get a bonus point too."

Fellow Georgian side Batumi got a famous first victory at this level in very wet and muddy conditions on Saturday as they got the better of Tel-Aviv Heat from Israel 19-11.

What can I say, you can tell how happy I am by my face," a smiling Batumi hooker Beka Mamrikishvili said.

"I want to say thank you to my team mates because this is a big win for us and with every game at this level we are getting better."

Black Lion are now top of the Conference with 12 points, Tel-Aviv Heat are second with six, the Romanian Wolves have five points and Batumi have four.

The tournament resumes on October 15.
By Gary Heatly
Photos: Sara Cabezas, Dennis van de Sande and Irakli Tkemaladze,