Amazing draw between Black Lion and Tel-Aviv Heat as Lusitanos stay unbeaten
There was no doubt what the game of week two was in the Rugby Europe Super Cup with last year's champions Black Lion drawing 25-25 with Tel-Aviv Heat.

The Eastern Conference clash in Aia Arena, Kutaisi, had it all between the Georgian side and their visitors from Israel.

A penalty from visiting stand-off Jordan Chait put them 3-0 up early on before his opposite number Luka Matkava tied it up with a penalty of his own.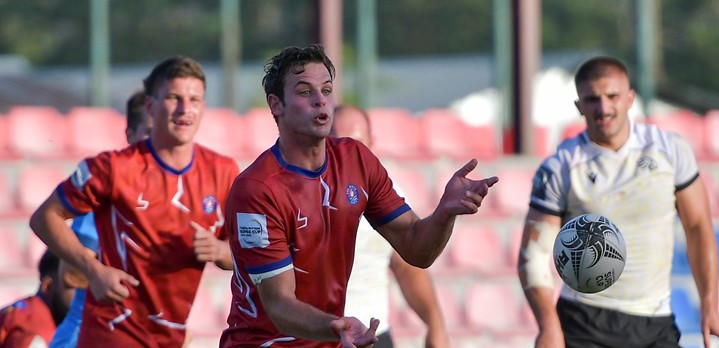 Just after the quarter of an hour mark, Black Lion winger Akaki Tabutsadze scored a cracking converted try.

With the Heat then having a man in the sin bin, a second Matkava penalty made it 13-3 to Black Lion just before the half hour mark.

While they were down to 14 men though the Heat managed to bag a converted try via back-row Mitchell Carstens.

And better was to come for the visitors before half-time when full-back Sebastiaan Jobb ran a great line to score a brilliant try. Chait converted and suddenly they were 17-13 up.

Into the second half and the Heat kept up the attacking pressure, their next try coming from winger Peceli Nacebe, but Chait could not convert.

The Heat's discipline was an issue though and with another man in the bin for them, centre Lasha Lomidze scored an unconverted try for the home side.

That made it 22-18 and set-up a great finish.


With seven minutes to go a Chait penalty made it 25-18 to the Heat, but Black Lion are made of stern stuff and Dato Abdushelishvili, their replacement prop, scored a try.

Sub Giorgi Babunashvili converted to tie the scores. Chait had the opportunity to win it for the visitors, but his penalty effort went to the right of the posts and it finished 25-25. 

Levan Maisashvili, Black Lion head coach, said: "We gave some young players a chance and had to make some changes due to injuries, but it was a good game.

"We made some mistakes which the opposition used to their advantage and scored points. It was then difficult to get back into things, but we did and we will learn from this game."

Tel-Aviv Heat head coach Kevin Musikanth said: "We are obviously disappointed not to get the win, but I am very proud of the way the guys played and also the way the guys defended for 20 minutes when we were down to 14 men.

"We wanted to go away with a win, but we can take a lot from this game."

On Saturday in the same conference, Romanian Wolves had secured their first ever win in the competition, the Romanians defeating Georgians Batumi in Bucharest.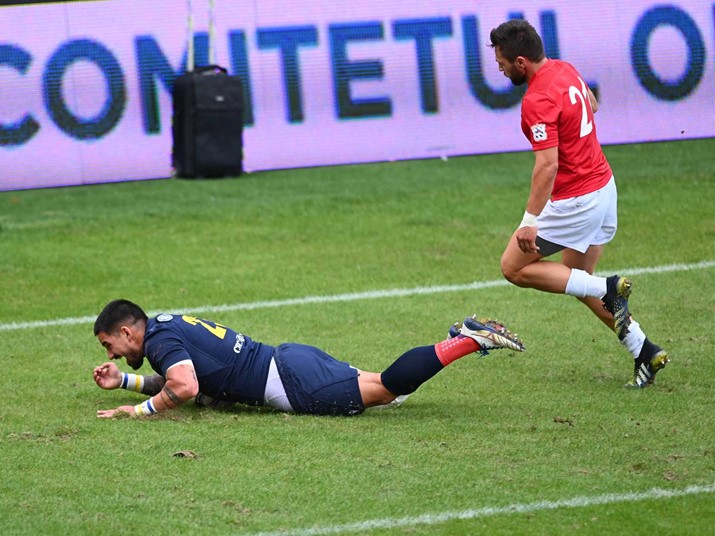 Batumi were actually 12-3 up just after the 20 minute mark, but the Wolves came out on top 37-15 in the end, replacement hooker Ciocoiu Florian scoring the bonus point try late on.

In the Western Conference it is Portuguese outfit Lusitanos who lead the standings after they showed no mercy to see off the Brussels Devils 95-0 on Saturday.

Lusitanos head coach Luis Pissarra said after the win in Lisbon: "It was a big score and it is always tough for the losing side in a game like this.

"However, there are still a number of things we need to work on as a Lusitanos team and as the national team build towards [the Rugby World Cup 2023 final qualifier in Dubai] later in the year.

"Our scrum was very good this week and we managed to make the game easy because our organisation was good, a good start set this win up."

Lusitanos are on nine points and so are Spanish side Iberians after they managed to see off a dogged Delta side from the Netherlands 22-7 on Sunday.


In Valladolid, the home side scored tries in the first quarter of the match through back-row Valentin Bustos and loosehead prop Nicolas Jurado. They were both converted and it was 14-0.

Soon after, while the Spanish side had a man in the bin, Delta got themselves on the scoreboard via a try from their skipper Rik Van Balkom which was converted.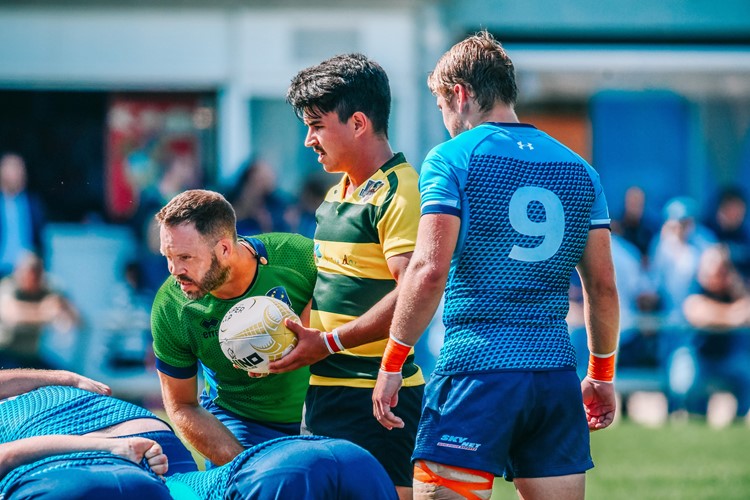 A penalty by winger Baltazar Taibo made it 17-7 to Iberians at half-time with more sin-binnings coming too.

The only points in the second period came through an unconverted Iberians try by centre Pablo Rascon.

There will now be one more round of action in the Rugby Europe Super Cup before a break until October 15.
By Gary Heatly
Photos: Irakli Tkemaladze, Sara Cabezas and Răzvan Păsărică