Czechia's men were confirmed as Rugby Europe Conference 1 North winners at the weekend to secure a place in the Trophy play-off event.
The champions-elect travelled to Riga in Latvia on Saturday looking to top the standings and they managed to do just that with a 43-7 triumph.
Czechia did not have things all their own way though and it was Latvia who took the lead early on.
After a good break by full-back Roberts Davidson it was second-row Dimitri Foundoux who eventually went over. Davidson converted and it was 7-0.
In the 14th minute Czechia got their first points on the board when full-back Martin Cimprich kicked a penalty.
Four minutes later tighthead prop Tomas Adamek charged over for their first try. Cimprich could not add the extras.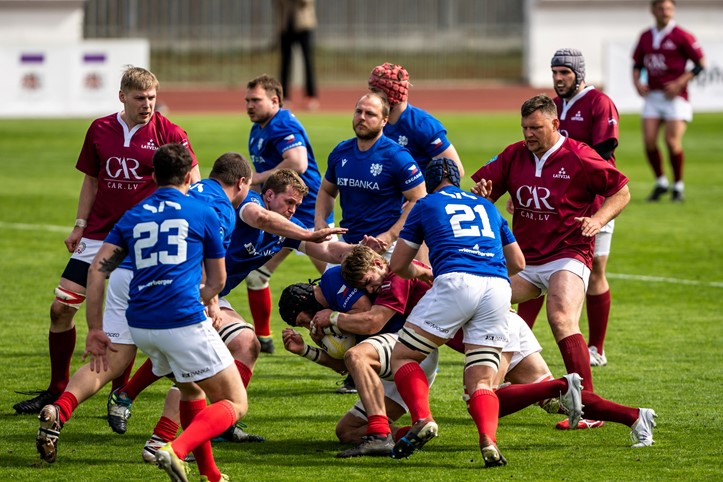 It took until five minutes before the interval for the next points to come.
Winger Adam Koblic ran a great line to score Czechia's second try and Cimprich converted for 15-7.
Before half-time Koblic was at it again, his second try being converted by Cimprich to put the visitors in control at 22-7 up.
And their purple patch at the end of the opening 40 minutes was completed when back-row Vlastimil Divis went over with Cimprich converting for 29-7.
There were no more points until the 63rd minute when Koblic completed his hat-trick. Cimprich's conversion made it 36-7.
The final try of the day came via Czechia replacement Ondrej Bejcek with just a few minutes to go. A final Cimprich conversion ended things at 43-7.
Serbia were also celebrating at the weekend after a 40-12 away win against Bosnia & Herzegovina saw them win men's Conference 2 South.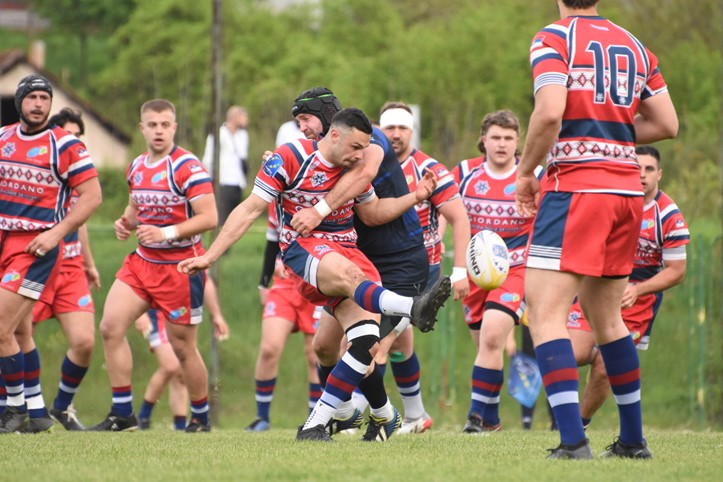 The visiting team came flying out of the blocks in the first half, scoring four tries, three conversions and a penalty to lead 29-0 at the interval and they never looked back.
This competition will end on May 13 when Montenegro host Türkiye.
In men's Conference 1 South, Bulgaria kept up the pressure on leaders Israel with a 39-19 win over Slovenia in the National Stadium in Sofia.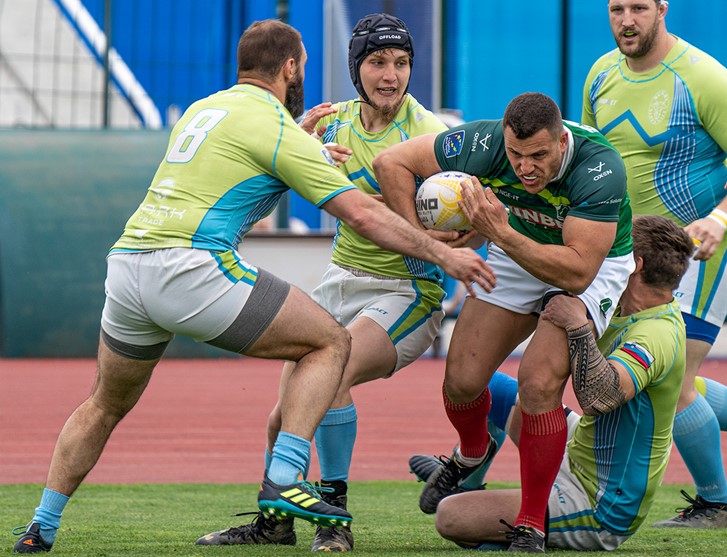 They are now just one point behind Israel who have finished their fixtures. It means that if Bulgaria can win in Cyprus on May 13, they will win the competition.
Whoever prevails in Conference 1 South will play Czechia for a place in the Trophy next season. The play-off match is scheduled for May 27.
Against Slovenia, Bulgaria led 22-7 at half-time and although the opposition rallied and scored two tries after the interval, the hosts were just too strong.
In a men's Conference 2 North competition already won by Finland, Andorra are now second after they got the better of Norway 26-6 to win their first game of the season in front of their home fans.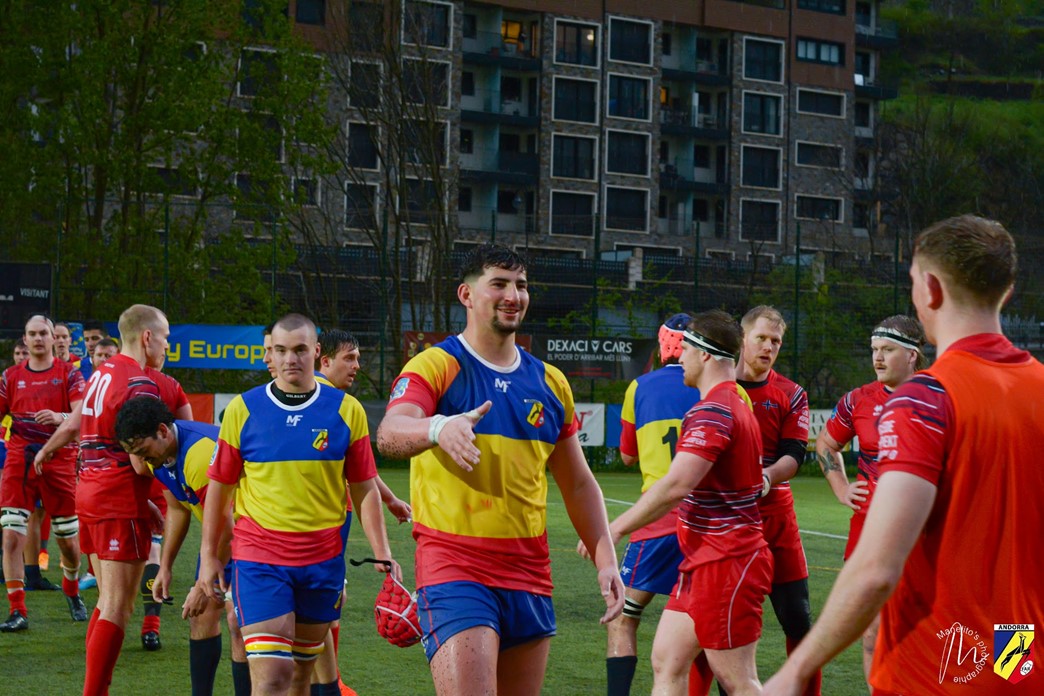 Andorra have finished their three fixtures now while Norway and Denmark meet on May 13 to complete the divisions fixtures.
There will only be a solitary fixture this weekend as Hungary host Latvia.
By Gary Heatly 
Photos: Sanita Sparāne (Latvia v Czechia), Nick Tenev (Bulgaria v Slovenia), Manel Herrero (Andorra v Norway), Bosnia and Herzegovina Union.