We catch up with Black Lion and Georgian hooker Shalva Mamukashvili ahead of Saturday's Super Cup final
Shalva Mamukashvili may be 31, have played professionally in a number of countries and represented Georgia in many, many big games, but the hooker is still very excited ahead of the inaugural Rugby Europe Super Cup final in Lisbon this coming Saturday.
He is set to be part of the Black Lion squad from his homeland who will be taking on Portuguese hosts Lusitanos in what is shaping up to be a cracking contest.
Black Lion won four and lost one to top the Eastern Conference and then defeated Spanish side Castilla Y Leon Iberians 43-40 in a quite amazing semi-final last month.
Now all roads lead to Lisbon and Mamukashvili said:  "It will be a tough game, but we are looking to win the trophy.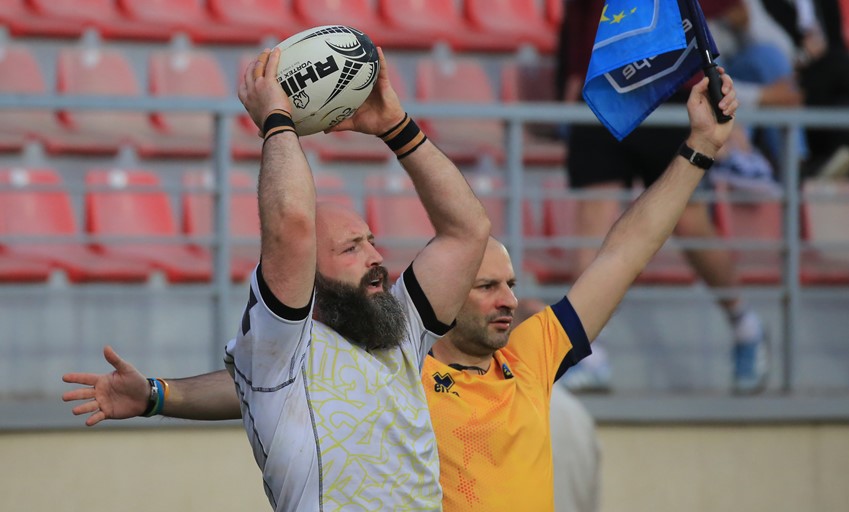 "It is very important for us that we are playing in the final of the first ever Super Cup tournament and our 'one-year-old' team has a chance to win its first title already.
"The first game at home that we won convincingly [versus Tel-Aviv Heat back in October] was really emotional for me.
"In Georgia this tournament has increased the interest and involvement of the fans in terms of rugby and Black Lion has worked alongside the national team to promote the game and make it more noticeable because our country has hosted more international games [Black Lion fixtures and national team outings] than ever this season.
"The Super Cup - in our case Black Lion - has given an opportunity to players from local clubs to show themselves at a higher level and establish themselves in a professional franchise which is an additional motivation for lots of players.
"More international games [against franchises from other countries] offer more opportunities to gain experience throughout the year and helps youngsters to grow as players - and the Super Cup allows this for them.
"In future, participating countries could increase the number of representative teams in the competition as this would contribute to development and growth of the tournament even more."
So, how did the semi-final against the Iberians in Tbilisi pan out?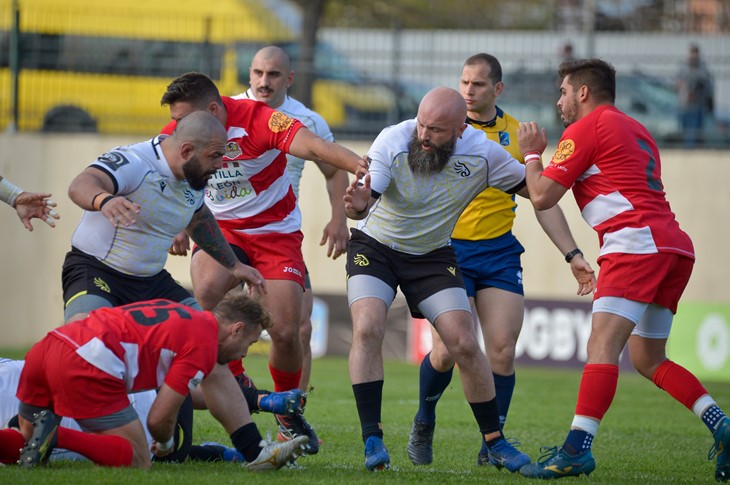 Well, the home side were leading 14-3 after the first quarter of the game, but Iberians fought back to just 21-20 behind seconds before the break.
Mamukashvili then scored an unconverted try with the clock in the red, but heading into the second half this one was very much 'live' at 26-21.
Just after the hour mark the hosts had extended their lead to 38-30 and seemed to have one foot in the final, but Iberians got a penalty on the board before Black Lion responded.
So, 43-33 with the clock heading into the red then only for Iberians to end on a high with seven points through a try by Franco Velarde - his second of the game - and a conversion by Samuel Katz from the touchline.
It ended 43-40 after a breathless 80 plus minutes.
"There were many mistakes in the game, but the goal [of making it through] was achieved," Mamukashvili recounts.
"It is good that we made these mistakes in the semi-final, because now we can work on correcting them and make sure we show our best performance in the final.
"Lusitanos are quite a strong team, they are fast and technical. They have won all their games in the tournament already and I have played against the Portuguese many times, I know how diligent they are and I think it will be a tough game."