"It's a big step for German rugby": Kuhlmann looking forward to Championship test
Mark Kuhlmann has done it all in German rugby: he played for the national team, he captained the national team and now, for the last three years, he has been head coach of the national team.
So, there is no surprise in the fact that he is very proud to be leading his country into the expanded eight team Rugby Europe Championship which starts this weekend.
At number 31 in the world rankings, there is no doubt that every game is going to be a challenge, but Kuhlmann and his players will be up for the fight in Pool A against Georgia, Spain and Netherlands.
They could not have asked for a tougher start than away to reigning champions Georgia in Tbilisi on Sunday, but these are the kinds of games players want to play in and, in Kuhlmann's case, coaches want to coach in.
"I am very excited, it is a big step up for German rugby to compete against the best teams in Europe," he said.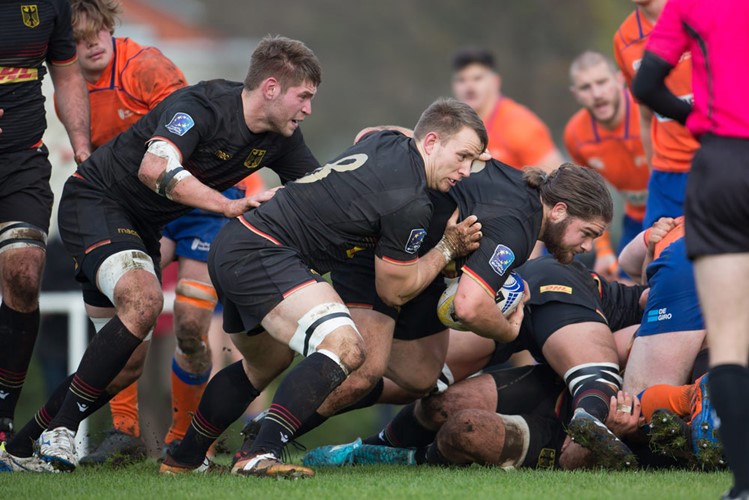 "After representing Germany as a player and captain, this is the last - and final - step in my rugby career to be the head coach and, in total, I have been doing the job now for three years.
"Our team is a good mixture between older experienced players and young talents. We are trying to play a very open game with a high risk in attack going forward, so we hope we are entertaining to watch.
"Sportsmen want to compete against the best. Hopefully our participation in this competition, and taking on some big nations, helps to get a greater media presence in our country and helps to find more sponsors.
"But, in the end, it is the success on the pitch that counts."
Looking ahead to the first match against the 13th in the world Georgians, Kuhlmann added:  "The progress Georgian rugby has made over the last few decades is tremendous.
"They are a professional, top team with great passion and their latest victories against Italy and Wales were fantastic.
"It will be a very difficult match for us, but we are really looking forward to it.
"And then to play [16th in the world Spain on February 12 in the Fritz-Grunebaum-Sportpark in Heidelberg] in front of your families and friends will be something special. A lot of our players are based in Heidelberg and it means a lot to them."
Georgia v Germany 10am CET (1pm Local) Live on rugbyeurope.tv, Rugby TV (Georgia) FloRugby (North America).