Israel's women and Bulgaria's men both won six matches out of six in Belgrade in recent days to lift silverware after highly impressive showings at the Rugby Europe Sevens Conference event in Serbia.
It all kicked off last Friday and Israel got the women's tournament off to a flying start with a 29-5 win over Luxembourg in the very first tie to show that they meant business.
On day one they also defeated Lithuania 35-0 and Bulgaria 48-0 as their confidence continued to grow.
In the first match on Saturday, day two, Israel showed no signs of slowing down as they beat Monaco 42-0.
Later they backed it up with a 29-0 triumph against Croatia and then, in the final, Austria gave them their toughest test of the whole competition before they were edged out 14-10 by Israel.
Two unconverted tries put Austria 10-7 up with just moments remaining, but a converted effort won it for Israel on the buzzer.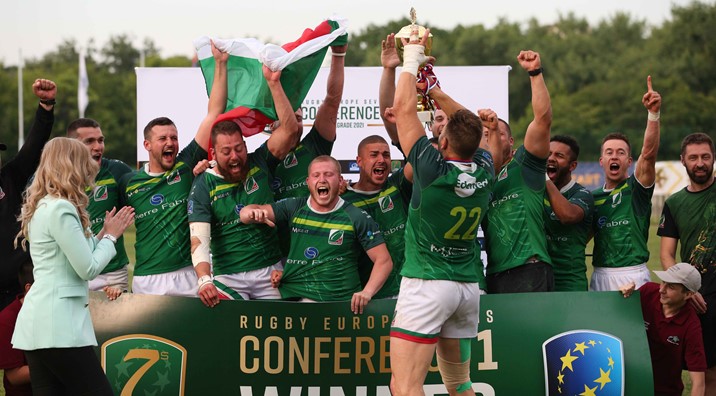 Austria had beaten Andorra 39-0 and Croatia 27-0 to get them to that stage only to be pipped for glory.
Croatia women's team performed very well during the weekend to grab the bronze medal. Seeded fifth in the competition, Croatia finished top of the first Pool phase, defeating Austria (17-14) on Day 1 and ensured its place in the top three thanks to the success of Luxembourg on Day 2.
The second game against Austria was a different scenario with a defeat (0-27), but the Croatians were the surprise package of the tournament.
On the same day as the women's event was concluding the men were just getting going and, on their first day, Bulgaria set the tone for things to come by beating Andorra 29-14.
That was followed up by further Bulgaria victories over Montenegro (47-12) and Slovenia (33-12).
Other impressive performances on Saturday included Monaco seeing off San Marino 45-7, Moldova edging out the hosts Serbia 20-19 and Monaco beating Austria in a very high scoring affair
Day two, Sunday, began with Bulgaria making it four wins from four as they got the better of Austria 24-7.
They were then given their two toughest tests of the weekend, but the Bulgarians managed to come through them both.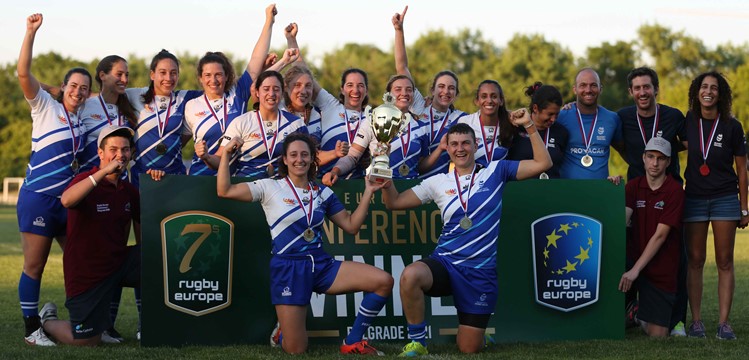 At the end of Pool phases 1 & 2, the top three seeded teams of the competition did as was expected and dominated the pool phases. 
Bulgaria beat Moldova 17-14 and then dusted themselves down to see off Monaco 21-15 in the final.
Monaco had got themselves to the final on day two by beating Serbia 22-10 and then just getting past Moldova 24-21 in what was definitely one of the best ties seen in Belgrade.
Among all teams involved in the Conference tournament, Andorra did a great tournament.
Another success story of the competition was the performances of the Andorran "Isards", who eventually finished in fifth position, with two victories, one draw and three defeats, finishing off in style against Austria 21-19.
A special mention to the organizing committee for making the tournament in Belgrade such a success to produce a fine opening to the sevens season.