Three amazing days of sevens action at the Kraków-Małopolska 2023 European Games came to an end on Tuesday evening when Great Britain's women and Ireland's men were crowned champions.
As well as winning gold medals in the Henryk Reyman's Municipal Stadium in Kraków, Poland, the two squads also earned Olympics places for Paris next year.
The Great British women have joined France, New Zealand, Australia, United States, Ireland and Brazil in qualifying while the Irish men will join France, New Zealand, Argentina, Fiji, Australia and Uruguay there.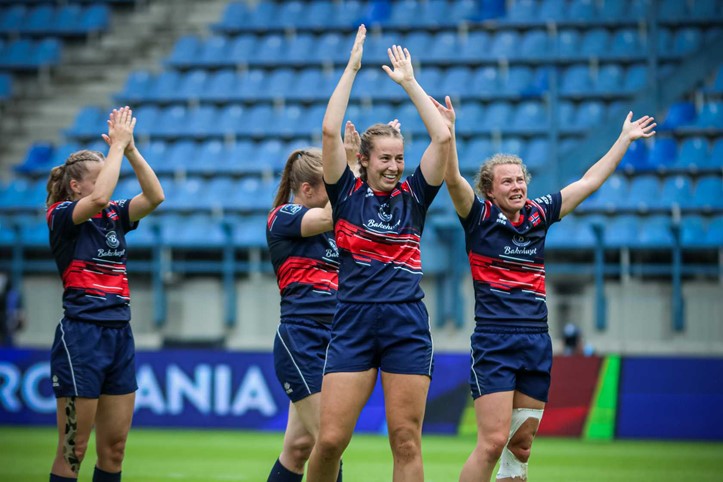 The morning of day three on Tuesday started with the women's 11th and 12th and ninth and 10th placings matches.
Ellen Holman and Catharina Knudtzon scored tries to secure Norway 11thafter a 10-5 win over Türkiye while five players scored tries as Sweden defeated Romania 25-5 to take ninth.
The semi-finals for fifth-eighth then took place in the women's competition and it was Germany and Spain who won their ties, getting the better of Portugal 22-7 and Italy 38-0 respectively.
Then came the women's Cup semi-finals and the Great Britain-Belgium match was poised at 5-5 when there was then a long delay due to an issue with the posts at one end of the ground.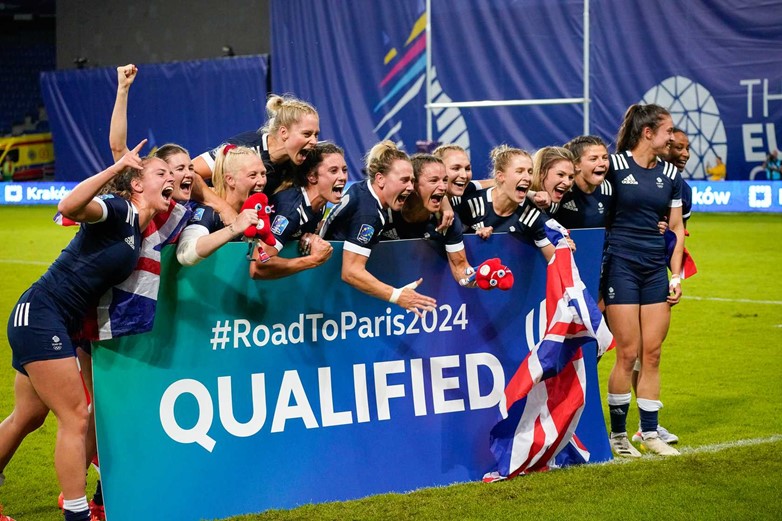 The issue was sorted and the timings for the rest of the day reset before the match restarted.
When it did Shona Campbell ended up leading the way with two tries as Great Britain pulled away in the second period to win 36-12.
The home favourites were next on versus Czechia and they did not disappoint the supporters.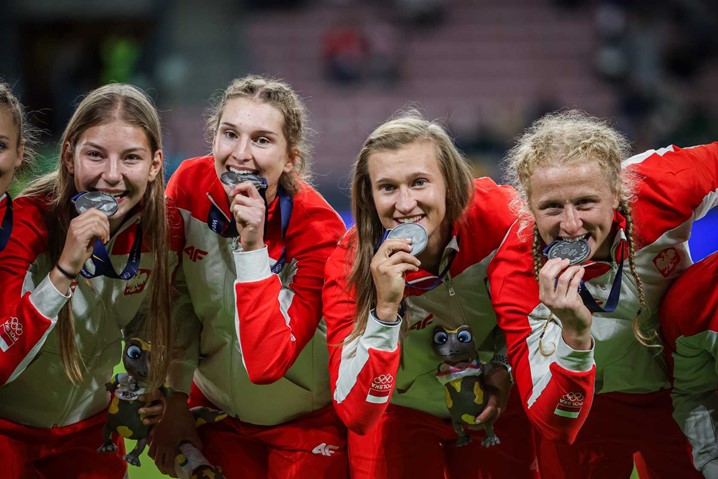 Anna Klichowska and Sylwia Witkowska ran in two tries apiece as the Polish team came out on top 29-7.
The early afternoon session began with the men's 11th and 12th and ninth and 10th placings matches.
Three converted tries to two had Poland 21-14 up on Romania in the battle for 11th before a late try by the latter. They could not convert and the home side held on 21-19 to the delight of the crowd.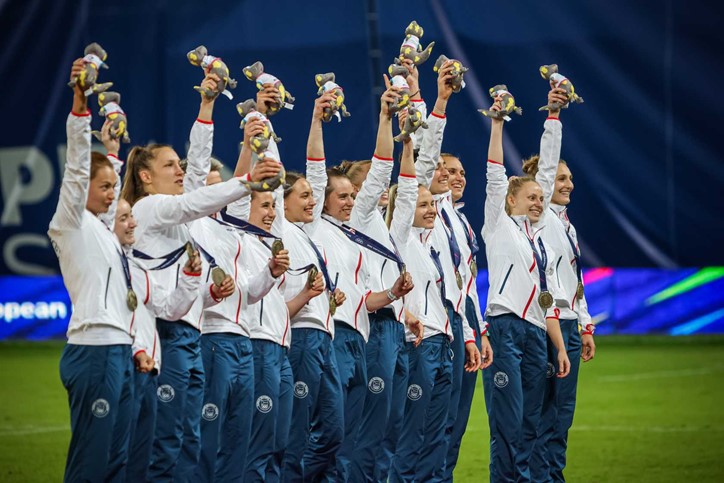 Martynas Lianzbergas was the hero for Lithuania, scoring a try in extra-time to give them ninth place after a 24-19 triumph over Czechia. The sides had been tied at 19-19 at the end of normal time.
The semi-finals for fifth-eighth then took place in the men's competition and it was Belgium and Germany who were triumphant, the former beating Georgia 21-5 and then the latter edging past Italy 21-19.
Next up was the men's Cup semi-finals and Ireland ran in four tries to get the better of Portugal 24-0 first up. Billy Dardis scored two tries and two conversions with Zac Ward and Jordan Conroy also crossing.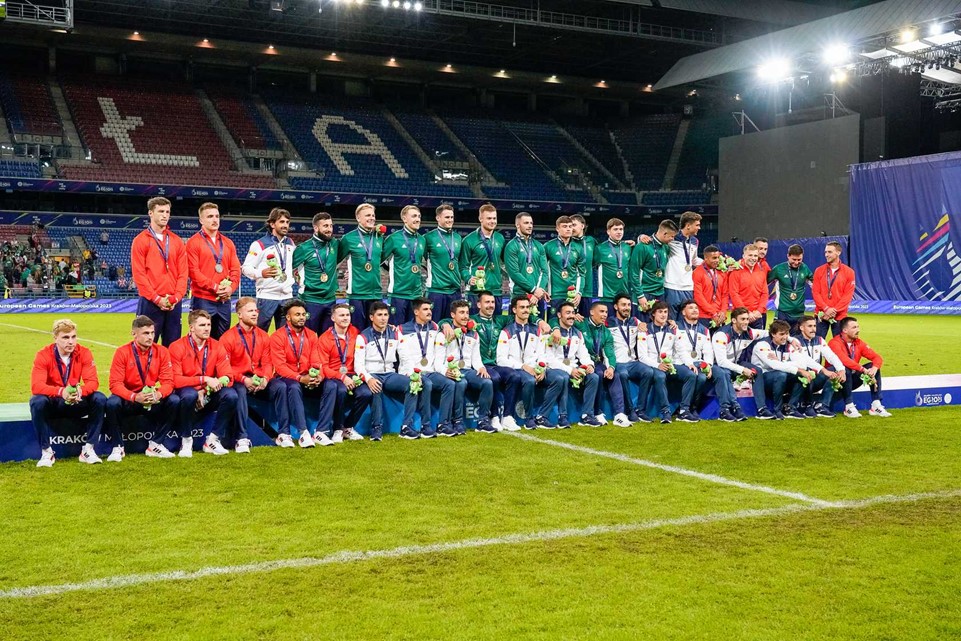 Max McFarland, Tom Williams and Jamie Farndale were then the try scorers as Great Britain made it through to the gold medal match with a 19-7 victory over Spain.
Onto the evening then and the final session of sevens.
First up, Italy women made sure of seventh spot by defeating Portugal 34-7. Maria Magatti, Vittoria Ostuni Munuzzi, Sofia Stefan, Gaia Buso and Francesca Granzotto (2) were the try scorers for the victors here.
Then it was over to the men's seventh-eighth placings match, but Italy could not repeat what their women's team had done.
It was Georgia who finished seventh after a 19-7 win, Lasha Lomidze, Sergi Chkhaidze and Anzor Sichinava the try scorers for the winners.
The women's fifth-sixth placings match was won by Spain. They were leading 7-0 versus Germany at half-time and then turned on the style after the interval to win 26-5.
In the equivalent men's match, Germany also came up second best as Belgium won 24-0. William van Bost, Tornike Megrelidze, Victor Andre and Timothe Rifon scored tries for the side finishing fifth.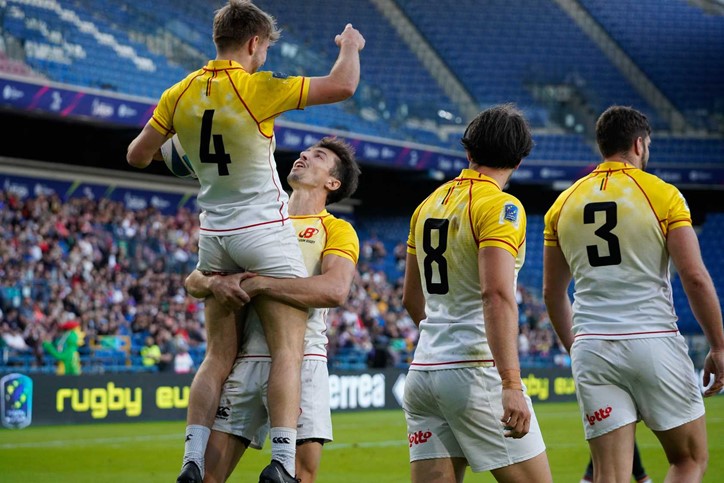 Onto the medal matches then and Czechia battled hard to win the women's bronze.
They were up against Belgium and an early try by Anezka-Marta Sladkova had Czechia 5-0 up.
An Emilie Musch seven pointer then put Belgium ahead before Julie Dolezilova's converted effort had Czechia 12-7 up at the break.
Two tries from Kristyna Riegertova then gave Czechia a 24-7 lead and despite two scores from Cecile Blondiau for Belgium they held on to win 24-17.
That result not only gave them a place on the podium, but a place at the World Rugby Sevens Repechage meaning they could yet go to the Olympics.
Spain's men, too, will be in the Repechage event after they won their own bronze medal next up.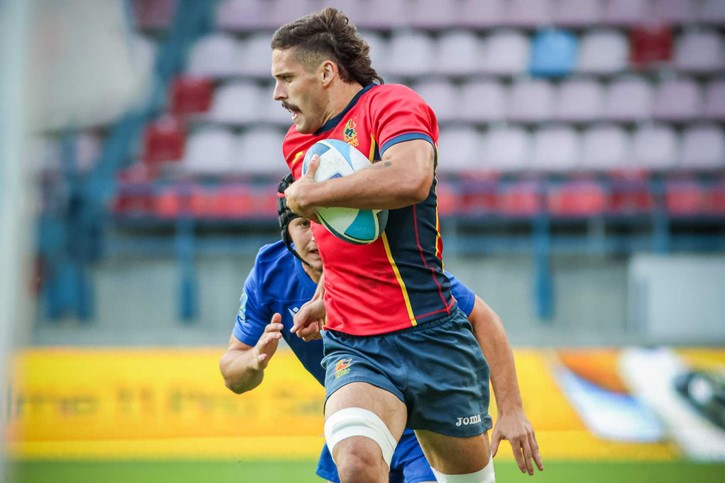 In the first half they scored four converted tries to take the game away from Portugal, Pol Pla, Josep Serres, Juan Pedro Ramos (2) crossing and the latter added all the extras to make it 28-0 after seven minutes.
After half-time, Pla added his second and then Joao Rosa also crossed as Spain won 42-0.
So, onto the main matches of the day.
In the women's gold medal match Great Britain took on Poland and the noise level in the stadium went up in support of the latter.
The Polish team started well, but Emma Uren's long-range effort, converted by Isla Norman-Bell, put Great Britain 7-0 up.
Uren scored her second try and Meg Jones converted for 14-0 and then Jones' try made it 19-0 at half-time.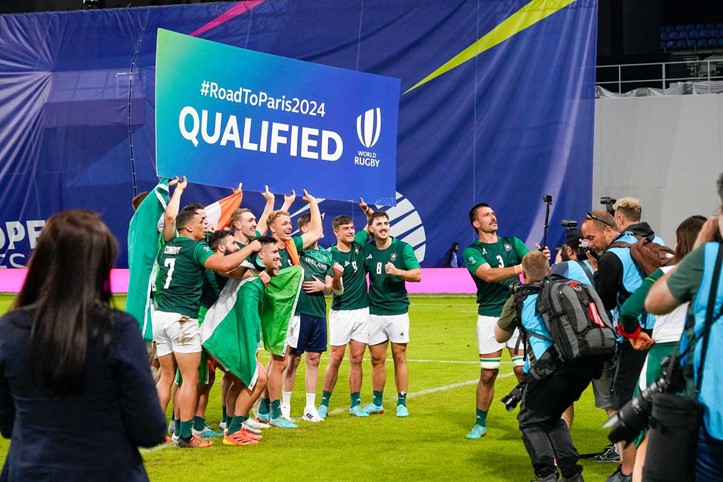 In the second period Poland had a player yellow carded and Rhona Lloyd scored a converted try to make it 26-0 to Great Britain and Ellie Boatman's seven pointer finished it at 33-0.
Great Britain's gold means they are off to the Paris Olympics next year along with already qualified sides France, New Zealand, Australia, United States, Ireland and Brazil while silver medallists Poland will, like Czechia, be in the Repechage.
The men's final was next to bring to an end the event and it was Ireland who took the lead in the first half thanks to a try and a conversion by Billy Dardis.
Tom Williams replied for Great Britain just before half-time though and when Kaleem Barreto converted it was 7-7.
There was still time for Fergusson to be yellow carded and a Terry Kennedy converted try had Ireland 14-7 up at the break.
Jordan Conroy then scored two tries and March Roche one conversion to put the game out of sight before a late consolation from Femi Sofolarin for Great Britain.
Ireland won 26-12 in the end and took gold and their Olympic place while silver medallists Great Britain, like Spain, will have another chance to make the big event in a Repechage.
By Gary Heatly
Photos: Photos: Neil Kennedy & Wojciech Szymański and Travis Prior