Spain were particularly impressive against Romania in Madrid as Rugby World Cup 2023 qualification hots up 
Portugal and Spain secured Rugby Europe Championship victories at the weekend to keep their Rugby World Cup 2023 dreams alive, especially the latter who have been in excellent try scoring form of late.
The two sides meet now on March 13 in whatwill be a massive game for both countries.
On Saturday, Portugal knew they needed a big victory against the Netherlands - and they did just that in the Complexo Desportivo Municipal in Caldas da Rainha.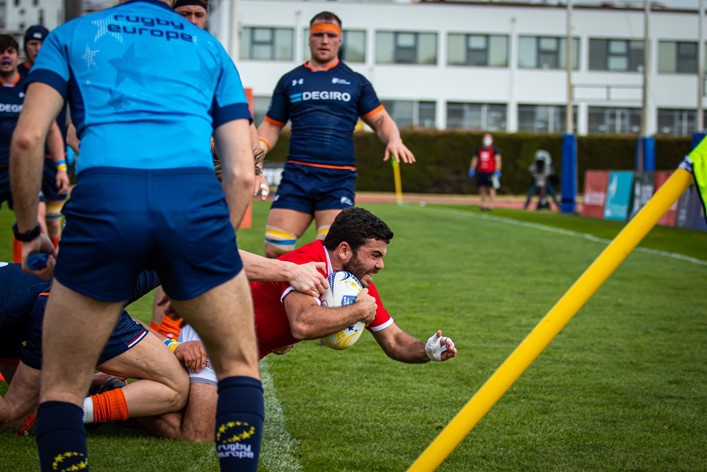 The 59-3 victory has them in fourth place in the World Cup qualifying table. The top two will qualify automatically for the showpiece event by the end of March with third going into a final qualifier.
Portugal are now a point behind third placed Romania and four behind second placed Spain and they have two games left to play.
Against the Netherlands, who have not won a game in the competition yet in 2021 or 2022, Portugal were on the front foot from early on.
However, it was in fact the visitors who took an early lead through a penalty from full-back Te Campbell.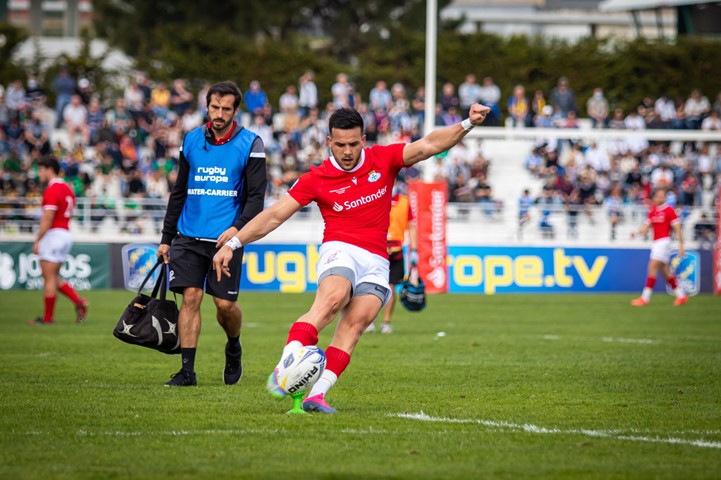 A quick tap got Portugal back into things as scrum-half Joao Belo caught the Netherlands defence napping and went over for a converted try in the 14thminute. The conversion came from winger Dany Antunes from out wide.
Hooker Duarte Diniz scored the second try after 23 minutes. This time it was unconverted, but try number three soon came from centre Pedro Bettencourt and it was a seven pointer meaning they were 19-3 up and starting to click.
Just before half-time a lovely inside pass from Diniz put No.8 Rafael Simoes in for the fourth try, Antunes converting for a 26-3 interval lead.
It was all one way traffic in the second period and the home side bagged another 33 points against tiring opponents.
Simoes got his second try just after the break with Antunes conversion attempt hitting the post.
Winger Rodrigo Marta, replacement Rafaele Storti, Bettencourt and Antunes scored further tries with the latter converting all four to finish things at 59-3.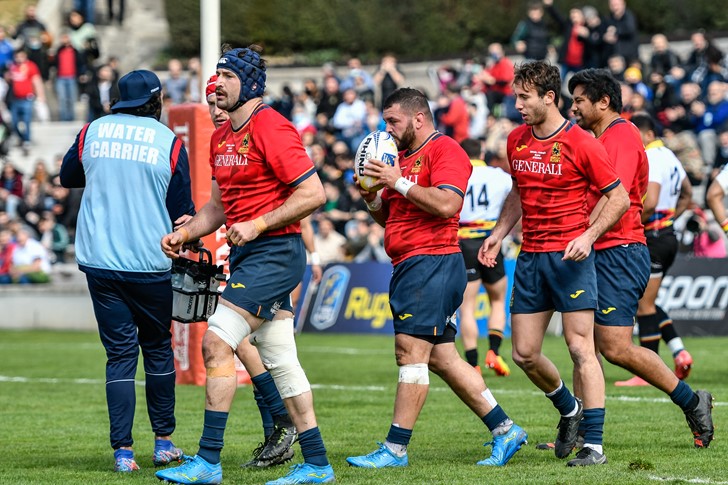 On Sunday, Spain and Romania met in a much-anticipated clash in the Estadio Central UCM in Madrid.
Spain took the lead through a try from hooker Marco Pinto and stand-off Manuel Ordas converted.
Some great hands from forwards and backs saw back-row Matthew Foulds get try number two in the 13th minute, Ordas converting.
With Spain having a man in the sin bin, Romania took advantage to close the gap to 14-7 in the 17th minute. Centre Hinckley Vaovasa scored the try and full-back Ionel Melinte converted.
Spain's third try came from tighthead prop Jon Zabala and Ordas converted and then, before the half hour mark, an interception killed Romania.
Centre Alvar Gimeno streaked in having caught the loose ball and, with Ordas, converting it was 28-7.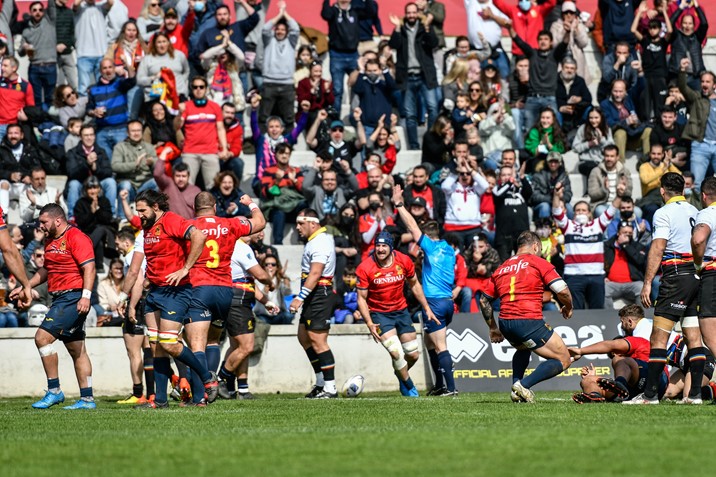 That was the way the score stayed until the 53rd minute when Ordas kicked a penalty.
Just before the hour mark back-row Frediric Quercy scored an excellent try which was converted.
At 38-7 the game was all but over as a contest, but Vaovasa scored his second try, converted by stand-off Daniel Plai, and then winger Marius Simionescu showed great pace to score a seven pointer as Romania never gave up.
The end score was 38-21 and afterwards Foulds from Spain said:  "We are feeling the pressure, but we like the pressure and want to qualify for the World Cup.
"We saw this game and the one to come against Portugal as two finals, we have won one and now we have to focus on the next one."
Romania head coach Andy Robinson said:  "Spain deserved the victory in this match and we were off our game, we made too many errors."
By Gary Heatly
Photos Walter Degirolmo