Spanish centre Alvar Gimeno admits "it would mean so much for the whole rugby community" in his country if they can make it to Rugby World Cup 2023 in France.
To do that the Spain squad have to perform consistently well in the Rugby Europe Championship over the next two years - and they start their 2021 campaign on Sunday against holders Georgia.
By the end of the Rugby Europe Championship 2022, two teams from Spain, Georgia, Romania, Russia, Portugal and Belgium or the Netherlands will qualify for the showpiece event with one more going into another qualifying event.
Given that they finished second behind Georgia in the 2020 table, the Spain squad will be feeling confident going into this year's event, but there is no doubt that they will face very tough opponents on Sunday.
Georgia are 12th in the world rankings with Spain 17th and visiting head coach Levan Maisashvili will be eager to get off to a strong start as they hunt their second win on the bounce, having been made to work hard against Portugal last weekend.
At one point early in the second half they trailed 16-10 in Lisbon before the Georgians forward power secured them a 29-16 round one triumph.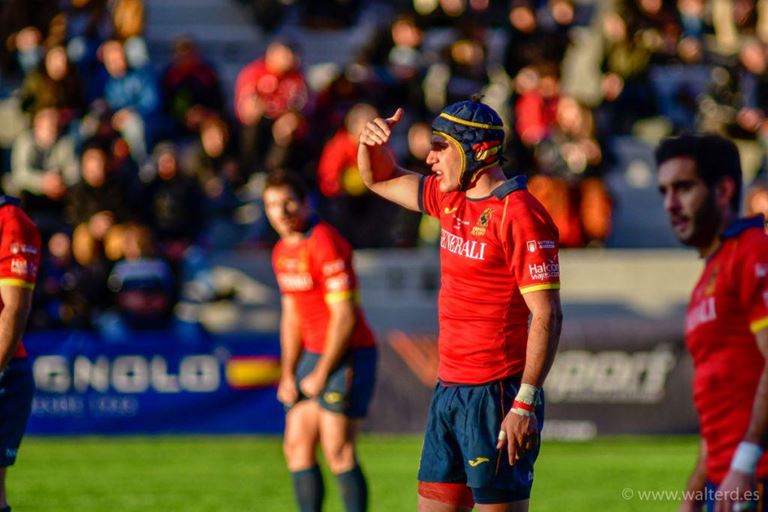 Sunday's intriguing clash takes place at Central Universitario in Madrid at 12.45pm local time (11.45am GMT) and Gimeno said:  "It would mean so much for the whole rugby community in Spain if we were to make the next World Cup.
"It will also help to grow the sport even more in our country and the Spanish rugby fanatics will love it.
"Looking towards the World Cup in 2023, we have a very strong team and we are going to compete well to try and make it there.
"We cannot think about that yet though, we must focus on one match at a time and Georgia are a very strong team.
"They've been champions of this tournament many times and have demonstrated they are playing at a higher level than the other sides in the competition.
"Teams like Georgia have players playing at the highest level across Europe, so it's good to compare yourself against them on an individual level when you get the chance to play them."
Gimeno is from a rugby mad family, so they are very proud of the 23-year-old's 21 international caps to date.
He grew in Valencia, playing his rugby for the CAU club while his father is a well-known rugby coach who has helped many men and women go through the ranks to the Spanish national teams.
"My Dad always wanted to go to New Zealand to see, in his words, 'true rugby' a few years ago, so for his 50th birthday we went and spent a whole winter there and I played a season for a club called Burnside in Christchurch," Gimeno states.
"I learnt a lot out there and since I have been back in Europe I have played my club rugby for Cisneros and VRAC while currently I am very happy in Beziers in France, the Pro D2 is a very competitive league and a high level.
"After playing for Spanish age-grade teams I made my full debut for the national team in 2016 when I was just 18. It was against Tonga and it still makes the hairs on the back of my neck stand up thinking about that and facing the Sipi Tau [Tonga's motivational pre-match cultural dance].
"Now I am a more experienced player and I am excited to be linking-up with the national team and we are looking forward to playing in Madrid."
Watch the game live on Rugby Europe TV on Sunday afternoon. 
By Gary Heatly 
Images by Walter Degirolmo/FERugby