Those familiar with the 'Butterfly Effect' will be aware of how one tiny decision in someone's past can change their life forever.
On the 15th September 2007, a star-studded Ireland team, containing the likes of Brian O'Driscoll and Paul O'Connell, arrived at Stade Chaban-Delmas expecting to obliterate their opponent, World Cup minnows Georgia, win-less in the same tournament four years earlier.
As it happened, the Lelos had not read the script. Trailing just 7-3 after 45 minutes, Georgia were defending a promising Ireland attack in their own half when experienced Ireland scrumhalf Peter Stringer threw a long pass towards his backline. Out of nowhere Georgia's no'14 Giorigi Shkinin intercepted the pass and streaked 60 metres unopposed to an eclectic cocktail of stunned silence and rapturous delight. Shkinin running like a mad man, unsure whether to celebrate as he ran, repeatedly checking over his shoulder almost in disbelief at what was happening. "And Georgia lead Ireland!" screamed commentator Jon Champion, as shocked as the audience at home that those words were coming out of his mouth after almost 50 minutes of the contest.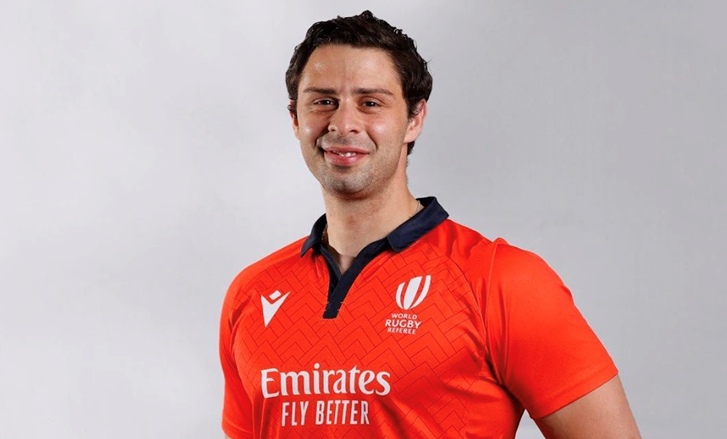 Watching that match back home in Georgia was a 13-year-old Nika Amashukeli. A football fan throughout his youth, Nika was looking forward to an evening playing Counter-Strike: Global Offensive with his friends when his despairing rugby-obsessed father, who had implored him to watch rugby for his whole life, "literally forced" him to sit down in front of the TV. For the opening 15 minutes Nika was bored and confused by this unusual and eccentric sport, however, as the minutes ticked on and Shkinin cantered in for his famous try, Amashukeli suddenly became engrossed and mesmerised, willing the Lelos to pull off what would have been the greatest upset in rugby history at the time.
"I had to apologise to my friends and say, 'sorry I have to watch men hitting each other over an egg-shaped ball' and to begin with I was very dissatisfied and didn't know what I was watching.
"But by the last few minutes I was literally praying to god that Georgia would win and as soon as the final whistle blew I turned to my Dad and said: 'I want to be involved in this'. I loved the passion, the dedication, the energy.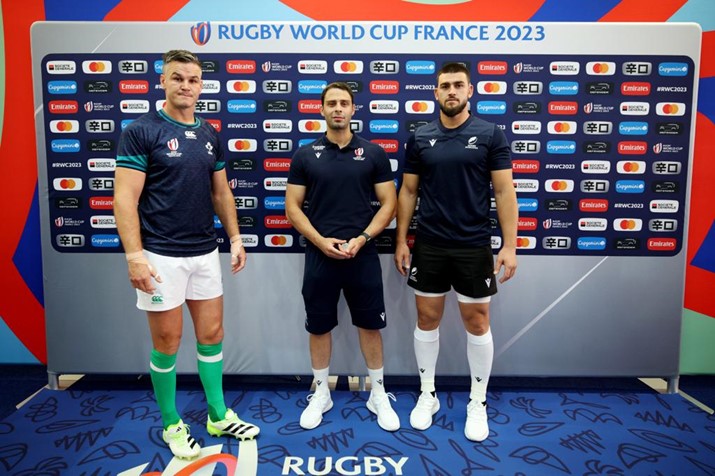 "I had to beg my father to let me play for months because he said I was too small and would get hurt but when he did let me play and I made my first tackle I knew that this game was for me."
Nika immediately excelled at rugby, his fondness for the sport he had no knowledge of for the majority of his life, growing exponentially. On the back of his impressive performances he was recruited for the Georgia under-17s, under-18s, under-19s and under-20s squads.
"I was a crash-ball inside centre who loved to tackle, tackling was my favourite part of the game, I would hit low, I would hit hard and I would hit up-right, maybe some of the tackles I made back then would earn me a red card in todays game!
"Ma'a Nonu was my idol growing up because we played the same position and I wanted to play like him, Manu Tuilagi as well. I will always remember after the 2019 World Cup I refereed Leicester Tigers in the Challenge Cup and all their England players were playing, including Manu and I remember being star-struck. I was just a 25-year-old Georgian, I had no place refereeing these legends.
"I put on a few more KGs and I was planning to make playing rugby my career, I spent all my time studying the game and learning how to become a better player."
At a Rugby Europe (formerly FIRA) under-18s event in Madrid in 2012, Amashukheli faced off against England's Maro Itoje and Charlie Ewels, two future senior internationals that he later would go on to officiate.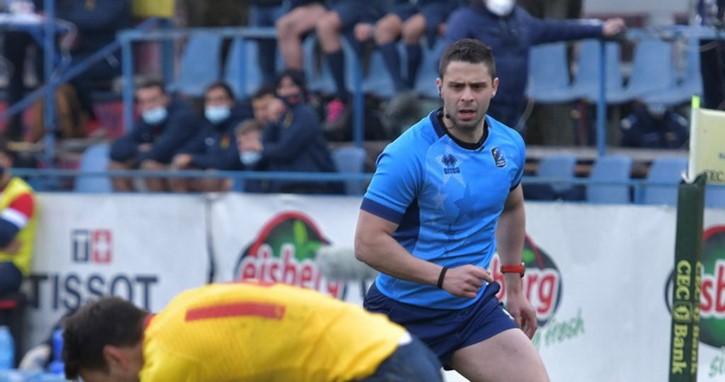 Unfortunately for Nika, he was forced to retire at the tender age of 20, with a promising career on the horizon, due to a string of concussions and a knee injury which prompted him to re-think his aspirations of reaching the pinnacle of the game as a player.
Luckily, following the advise of a teammate, a new avenue revealed itself to Nika, in which he could remain in the sport he adored so much, without the risk of further injury.
"I turned up to Georgia under-20s training and told my coach: 'I am quitting to become a referee.' Fair to say his jaw dropped to the ground - 'But I have plans built around you' - he said.
"However, when I refereed my first match, an under-10s game, I quickly realised I had no idea what I was doing and I had absolutely no control. I realised being a referee was very challenging but I loved the challenge and wanted to take it on."
Initially, Nika found asserting himself as an elite referee difficult, he was replaced at halftime in his international debut, a Rugby Europe fixture between Montenegro and Estonia and was bizarrely stabbed in the leg by a club official during a Georgian domestic match between Army and Batumi.
However, under the mentorship of former Rugby World Cup referee, David McHugh, who Nika affectionately refers to as his "grandfather", the young Georgian soon established himself on the international circuit, shattering previously unsurmountable barriers and becoming a perennial record-breaker.
He made his Rugby Europe Championship debut in 2019, officiating a 38-10 Romanian win over Germany in Botosani. He would go on to oversee back-to-back Romanian wins over Spain in 2020 and 2021 before taking charge of the titanic round three clash between Portugal and Romania in Lisbon earlier this year, when Portugal ran away 38-20 victors in front of over 4000 spectators.
"I found it very hard at the beginning because of where I came from, I think people wondered why rugby needed or wanted a Georgian referee.
"This has changed massively because I have shown people that it doesn't matter that I am not from a big country because I am passionate, honest and willing to learn.
"I remember when I was appointed to my first Six Nations match (in 2022) I cried, tears were rolling down my face. Then I officiated South Africa v Ireland later that year and the physicality of that game was unbelievable, I could hear ribs cracking at every breakdown and collision and after the match I just wanted to go round and shake every players hand, out of respect for their dedication and intensity."
To list Nika's achievements at this stage of his career would have been impressive enough, he is the first Georgian ever to referee a tier 1 international and the first to ever officiate a Six Nations match. However, another, much larger accolade was just around the corner, the World Cup.
"If I'm honest, I knew I would get the call-up, it was just a case of whether It would be as an assistant referee or one of the 'top 12' main officials.
"I knew when the management were gathering to make the selections and I knew the phone calls would come soon after but I was waiting for days and heard nothing. People from home were texting me asking if I was in and I had to tell them that I had no idea, I was just sat nervously holding my phone for three days straight."
When Nika finally received his phone call he was cruelly pranked by Joel Jutge, Head of Match Officials, who joked that his selection had not been decided before happily revealing the news, Nika would be in the 'top 12'.
"It was a dream born in 2007 and it was all I ever wanted from then on. I can't describe the feeling, it really touched my heart and I was crying uncontrollably.
"It is going to be hard and a lot of pressure will be thrown at me. All I can do is seek advice from the experienced members of my team, people like Jaco Peyper and Mathieu Raynal and make sure I am mentally well-prepared. Most of all though, I want to enjoy it. It is a huge honour and I am grateful to everyone who helped me along the way."
Nika Amashukeli is rugby's living example of the 'Butterfly Effect'. If his father, all those years ago, had not forced him to watch the 2007 World Cup and if Giorgi Shkinin had never scored that stunning intercept, then the rugby world would have been robbed of one of the best referees on the globe today and of the weird and wonderful story of Nika's rise to fame. Through under-10s to Six Nations, from Montenegro to South Africa, from Tbilisi to Paris.