France won both the girls and boys under-18 Rugby Europe Sevens Championships over the weekend.
The results in Czechia and Switzerland respectively came just days after the male under-20 squad from France won the XVs World Championship in South Africa, so age-grade rugby in the country is in rude health it would seem.
The girls sevens event was in Prague at the Rugby Klub Petrovice on Saturday on Sunday and there were nine teams involved.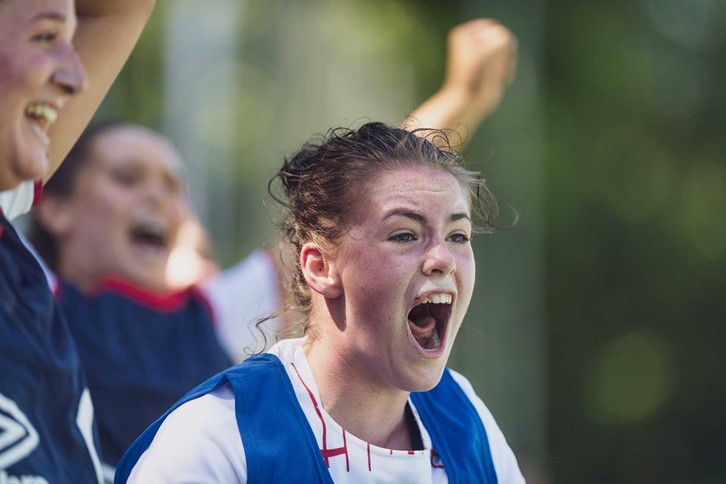 On day one, the first matches were in Pool Phase 1 and France managed to win two from two in Pool A. Scotland were second with one win and a loss and Ukraine were third.
Pool B saw Czechia impress on home soil with two wins from two, Spain finishing second in the section and Belgium third.
And Pool C victors were England with a 100 percent record with Ireland finishing in second spot and then Poland in third.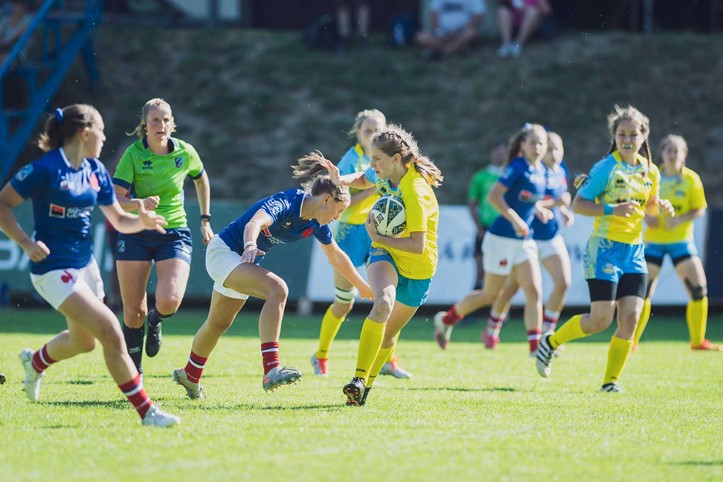 Pool Phase 2 ran from Saturday into Sunday with the groups mixed up, but whoever they were playing did not seem to matter to France.
They won two from two again, this time in Pool D, with Ireland finishing second and Belgium third.
Pool E saw Czechia continue their great tournament too, two wins from two seeing them finish above Scotland in second and Poland in third.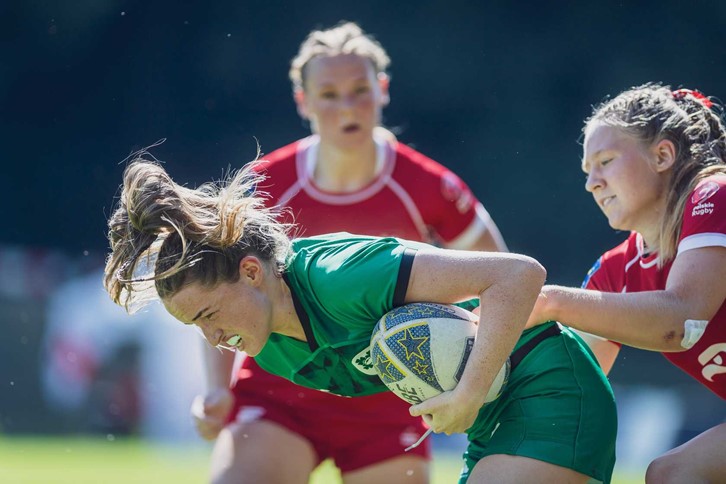 Spain secured one of the results of the two days in Pool F, defeating England to finish top of that section ahead of those opponents and Ukraine.
England, with three wins from four so far, had still done enough to make the semi-finals where they were joined by France, Czechia and Spain.
In those semi-finals, France got the better of England 40-14 and then Spain disappointed the home support by edging out Czechia 19-14.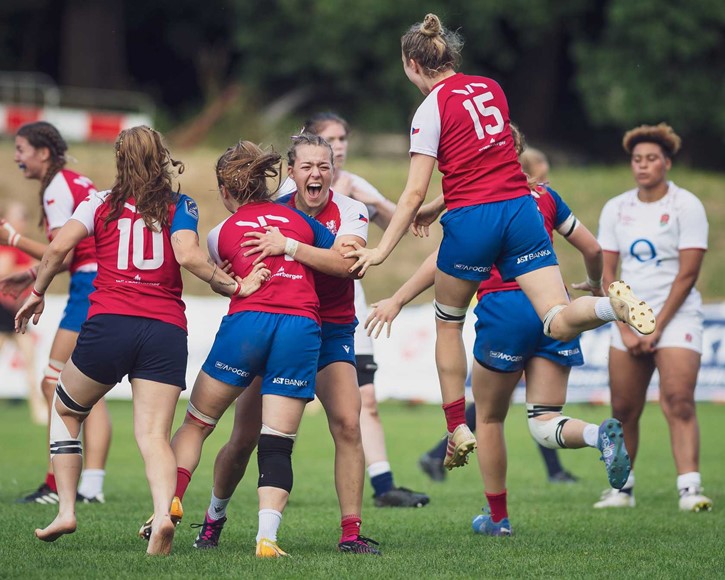 Around those two ties there were rankings matches played and, after a round robin of two games each, Ireland finished fifth, Belgium were sixth and Scotland were seventh.
Poland beat Ukraine 43-0 in a one-off match to take eighth.
Czechia then bounced back from their semi-final loss to make sure of the bronze medal, seeing off fourth placed England 36-24.
In the final, France built up a 22-7 lead over Spain and then a well-worked converted try by Suliana Sivi put the icing on the cake. Naroa Azpitarte scored a late consolation for Spain.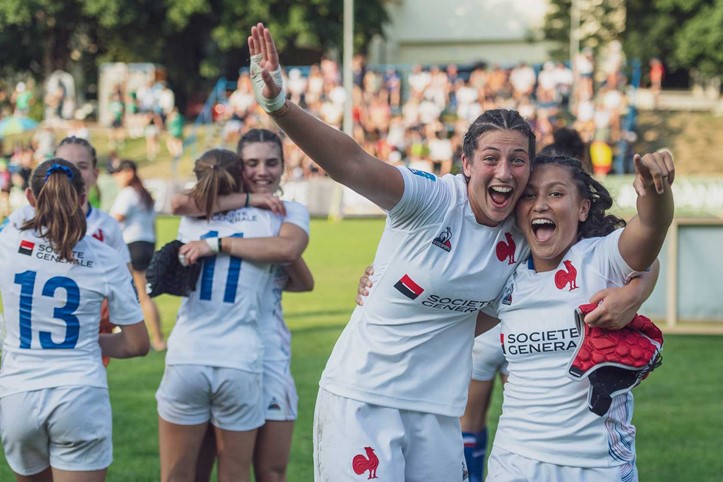 The 29-12 triumph gave France gold and Spain silver.
Meanwhile, the National Sports Center in Macolin was the venue for the boys event on the same two days.
With 12 teams involved there was a different format with all teams playing three games in Pools made up of four sides each on Saturday.
France were the main men in Pool A, winning three from three to finish out on top from Belgium, Lithuania and Türkiye.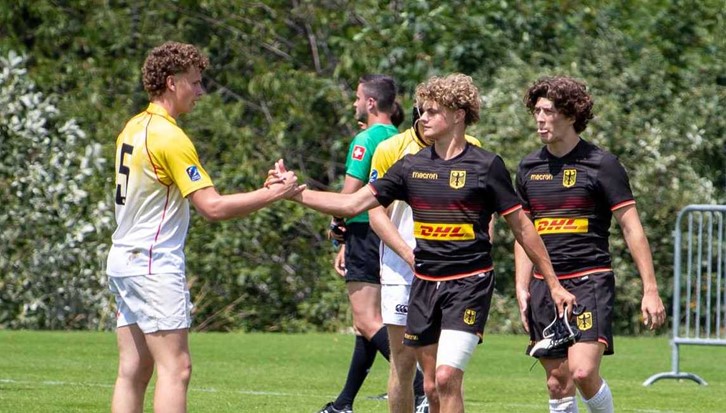 Ireland followed France in Pool B and won three matches themselves with Czechia second, Germany third and Switzerland fourth.
And Spain won three Pool C matches meaning that Portugal had to make do with second spot with Ukraine third and Israel fourth.
The top two from each Pool made the quarter-finals with Lithuania and Germany also sneaked through as the two best third placed sides.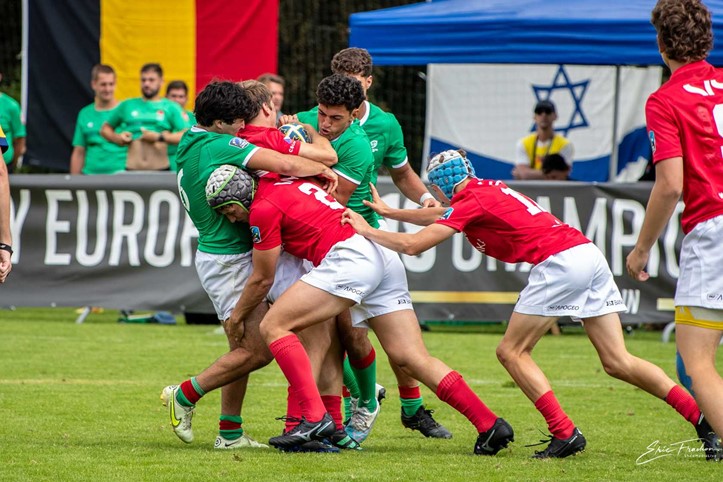 The last eight ties kicked off day two on Sunday and it was France who progressed first thanks to a 45-7 win over Lithuania.
Ireland were equally impressive to see off Germany 43-7 and then Spain beat Belgium 31-10 and Portugal got the better of Czechia 26-5.
Rankings semi-finals came next with Ukraine and Switzerland getting the better of Israel and Türkiye respectively.
Further rankings semi-finals for those knocked out in the quarters came next with Czechia and Germany prevailing over Lithuania and Belgium respectively.
So, onto the semi-finals then and France defeated Portugal 19-0 first up before Ireland battled past Spain 21-14.
Rankings finals were next and Türkiye took 11th with a 21-19 victory over Israel.
The tight matches continued as Switzerland pipped Ukraine 14-10 to take ninth and then Belgium beat Lithuania 24-0 to take seventh spot.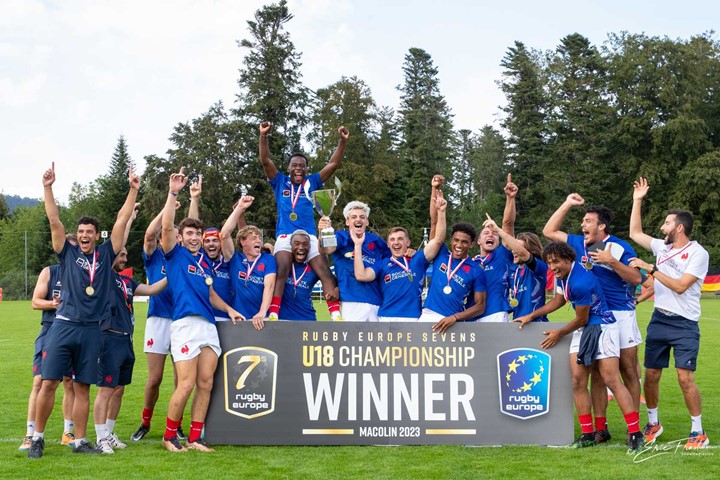 Germany and Czechia had an almighty tussle for fifth before the former came out on top 21-19 and then Portugal took bronze with a 26-10 triumph over Spain.
To the final then and it really was a cracker, France leading 19-12 and things in the balance until late on.
The clinching score came after a strong run by Mathys Belaubre who touched down for a converted effort as France won 26-12.
By Gary Heatly
Photos from Martin Flousek (Girls U18s) and Neil Dodds and Eric Frachon.