Devils keen to improve on 2021/22 in a big year for Belgian rugby
Brussels Devils learnt a lot in the inaugural Rugby Europe Super Cup 2021/22 season and they are looking forward to taking those learnings forward during 2022/23.

In the inaugural competition last year their one win out of six in the Western Conference came against Delta while they showed in other matches in spells what they could do.

With the Belgium national team moving into the new-look Rugby Europe Championship during this season, this is a big year for rugby in the country and the Devils are keen to add to that feel-good factor.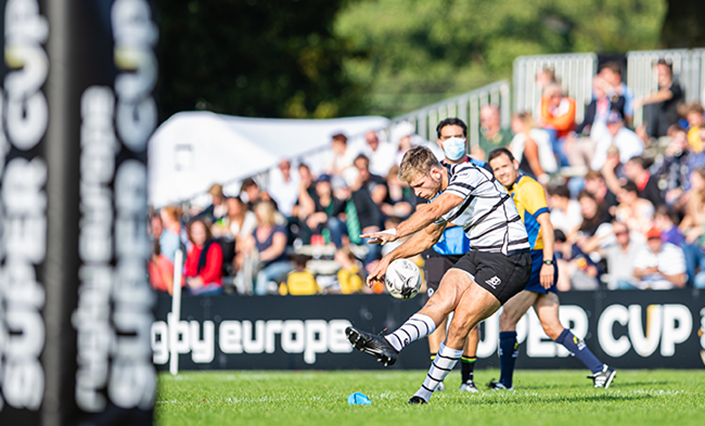 The Devils begin their Super Cup campaign on Saturday at home to Spanish side Castilla Y Leon Iberians and one of their leaders from their players group Hugo De Francq said: "We want to play a fast-paced game that involve the backs as well as the forwards. In that way fans can expect from the Brussels Devils creative rugby with plenty of running, passing and kicking as well.

"A new forward coach has been added to the staff and he brings his knowledge and experience to the group while the group of players has grown to 50 which allows us to generate more opposition during the training sessions.

"We know that the Iberians and Lusitanos are the favourites in our Conference, but we want to hustle them and get some points from these matches. Delta is a dangerous team, but we plan to manage the game and never let them express themselves when we come up against them.

"Last year taught us that we are able to do good things in this competition, but we need to be more confident in ourself and to be more consistent during the 80 minutes of every match.


"It's important for the group to spend good time together on and off the field.

"That's the role of the older players to integrate new players and make them discover the spirit of the group. If we want to perform this year, it's important to create a good environment for the team."

The Devils and the Iberians will be meeting in the Nelson Mandela Stadium this weekend and when they played at the same venue in October 2021 the visitors won 47-7.

Brussels Devils versus Castilla Y Leon Iberians takes place in Brussels, Belgium, on Saturday, September 10 at 3pm local time (3pm CET)