Romanian side learning with each game at Rugby Europe Super Cup level
The Romanian Wolves have been a brilliant new addition to the Rugby Europe Super Cup this season and one young man who has stood out so far has been half back Alin Conache.

This weekend the competition resumes and on Saturday the Wolves will play their fourth game in the Eastern Conference in Georgia against Batumi.

They beat the same opponents 37-15 in mid-September at home and they will be looking to complete the double to keep the pressure on second placed Tel-Aviv Heat and Conference leaders Black Lion above them.

And, given his family pedigree in rugby, it is perhaps no surprise that Conache, a 20-year-old scrum-half or stand-off, is making his way in the game.

His father is a well-known coach in Romania while his oldest brother, Tiberiu, played for CSM Bucharest, Bucharest Wolves in the European Challenge Cup and for many years for Romania Sevens.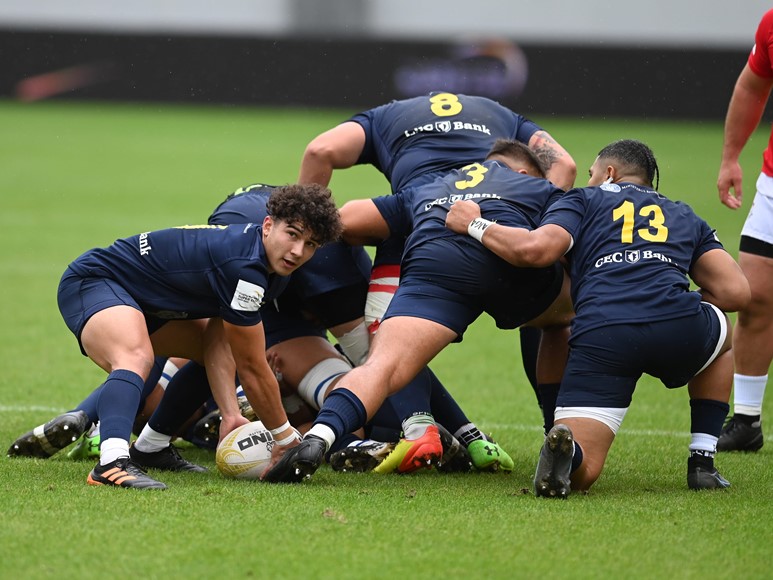 Another brother, Gabriel, played for SCM Timisoara which is the club Conache is with now and they were team mates for about a year. Gabriel also played with Timisoara and a Romanian XV.

I grew up in Suceava and my father was my first coach until I turned 14," Conache said.

"I was around seven when I played my first tournament and it was for a rugby club named CSM Suceava where my father is still coaching the juniors at this moment.

"I am now playing for SCM Timisoara, one of the best clubs in Romanian rugby and my first trophy with the team was the Romanian Cup last season.

"The Super Cup has been a great opportunity for me to play for the Wolves. I have learnt a lot from this experience already and it has been interesting to see the senior international level players playing to help me find out exactly where I am and what I have to do to improve as well as the weak points I have and how I can progress.

"The win against Batumi was a great win for us. We worked hard as a team and the result went our way.

"A good result always gives you an incredible motivation for the next game and empowers the playing group. You can also see that all the hard work you put in at training is not in vain and that, by having patience and believing in yourself and your team mates, you'll succeed.

"This Wolves team wants to grow as a group and to deliver good rugby. We all need such strong [regular] games to increase our level and gain more experience.

"It's exciting to see Romanian rugby developing in all levels thanks to people who love this sport.

"It is one of my goals to play for the national team, it's an honour to represent your country, to hear the national anthem, that certainly is an unique feeling for every player.

"I hope I will make my debut for the national team in the upcoming Autumn Tests. I am working hard for it and I am looking forward to being part of the Oaks."
By Gary Heatly