Spain captain Cristina Blanco says her squad are "very excited" to get their WXV 3 campaign underway on Saturday.
Women's rugby globally is ready to take its biggest step forward this weekend as the inaugural WXV 2 and WXV 3 tournaments get underway in South Africa and Dubai respectively.

It is hoped that WXV, World Rugby's new three-level 15s competition can help supercharge the Test game by giving national teams access to more top level matches.

WXV 1 will next weekend in New Zealand, but for now it is all about WXV 2 and WXV 3.

Spain, the Rugby Europe Championship reigning champions, are in WXV 3 and the 13th ranked side in the world take on 23rd in the world Kenya to open up things.

"We're very excited to finally start WXV 3 with our game against Kenya who we're particularly excited about playing as we've never played them before," hooker Blanco said.


"We know that they are going to be a tough team to face in terms of their speed and breaks so we've been preparing for that and working on our defence to match them. We know it's going to be a very physical game, too.

"We're very positive and we hope we can come away with a win. We just hope we can play our best rugby on the day."

Juan González, the Spain head coach, added: "We are very happy and excited to start this new tournament in such a competitive environment that World Rugby offers us.

"We have come to WXV 3 to compete and we want to win all three games."


The other sides in WXV 3 are Fiji, Colombia, Ireland and Kazakhstan.

They start their campaign on Friday when Fiji and Colombia meet and then Ireland take on Kazakhstan.

New Ireland head coach Scott Bemand said: "It does feel like a fresh start, and obviously that's easy to say as a new head coach coming in, but I think it's an exciting start. Occasionally you get opportunities like this to sort of reach down and see what talent can emerge.
"I think there's an enormous amount of excitement within the group to see how they go."

Italy and Scotland are the European representatives in WXV 2 which also includes Japan, South Africa, USA and Samoa.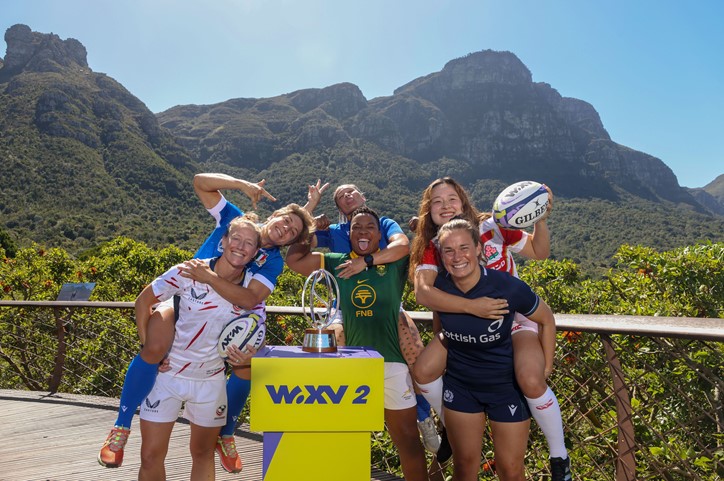 On Friday, Italy start versus Japan and then Scotland take on South Africa with both games in Stellenbosch.

Italy second-row Valeria Fedrighi said: "These WXV competitions allow us to travel the world and get to know different cultures and countries.

"We are a team that has changed a lot since the Rugby World Cup last year and this next few weeks will put minutes in the legs of the younger girls who are integrating into the squad."

Scotland captain Rachel Malcolm said: "We're extremely excited and it's an absolute honour for me to lead the side into WXV 2, but I think this is an easy job for me because I've got such an incredible group of players behind me."

USA play Samoa on Saturday.

WXV 1 will feature England, New Zealand, France, Australia, Canada and Wales when it eventually gets underway.
You can watch all the action over on Rugby Pass TV, for more information head over to the WXV official site. 
By Gary Heatly