The EBU and Rugby Europe are delighted to announce that they have reached agreement to cover the exciting Olympic sport of Rugby Sevens in selected European territories.
The agreement between EBU and Rugby Europe, the continental governing body for Rugby Union, enables EBU Members to televise both the Rugby Europe Men's and Women's Championship Series in 2023 and 2024.
The initial agreement grants Eurovision Sport exclusive live rights for EBU Members in the territories of Czechia (CT), Lithuania (LRT), Poland (TVP) and Spain (RTVE), with an option to include more Members from additional territories.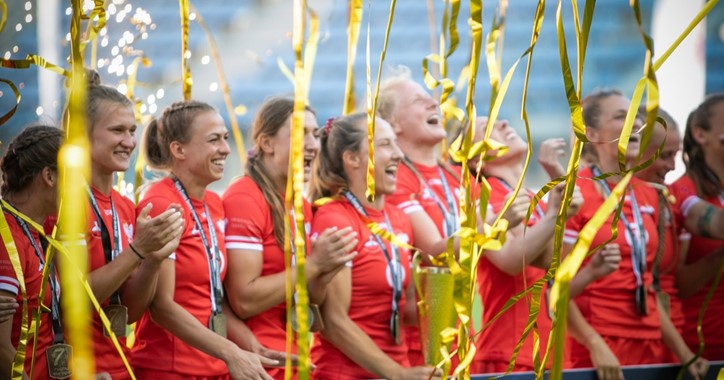 Members will base their coverage on their national teams and will exploit the content on both their linear and non-linear platforms. Coverage will include news clips distribution of the events via Eurovision Sports News, while the events will also receive promotion on both Members' and Rugby Europe's social media platforms.
The agreement covers:
Rugby Europe Men & Women Sevens Championship Series 2023
Leg 1: Algarve Sevens Tournament – 9-11 June
Leg 2: Hamburg Sevens Tournament – 7-9 July
Men's Teams: Spain, Germany, France, Belgium, Italy, Portugal, Lithuania, Georgia, Ireland, Great Britain, Romania, Czechia.
Women's Teams: Poland, Ireland, Great Britain, France, Spain, Belgium, Czechia, Germany, Italy, Portugal, Sweden, Romania.
Rugby Europe Men & Women Sevens Championship Series 2024
Leg 1: Algarve Sevens Tournament – June or July 2024  
Leg 2: Hamburg Sevens Tournament – June or July 2024 
The Rugby Europe Sevens Championships crowns the Men's and Women's Rugby Sevens European Champions, based on their ranking after the two rounds of competition.
Last year's Series winners Spain (men) and Poland (women) will face strong opposition from the other contenders, such as Germany and Ireland who each won a leg in the previous edition, or Great Britain or France who are part of World Rugby the World Series.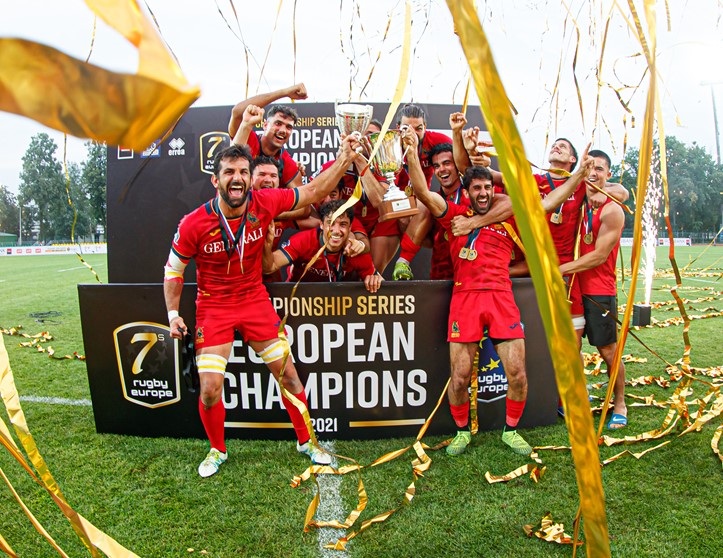 Head of Summer Sports at Eurovision Sport Andreas Aristodemou said: "We are thrilled to enrich our expanding portfolio with the Rugby Europe Sevens events. These national team events are perfectly aligned with our Members' DNA of supporting Olympic sports at the highest possible level and we are proud to support Rugby Sevens for the next two years".
Florent Marty, CEO of Rugby Europe declared: "We are delighted to partner with EBU for the promotion of our Sevens European Championship Series. Thanks to their expertise in top-level sports events and their impressive broadcaster network and membership, this will be a huge opportunity to promote Rugby Sevens and to expose the European talents and national teams to sports fans, especially ahead the 2024 Olympic Games."
Rugby Sevens, a fast-paced, seven-a-side version of traditional Rugby Union, dates back to the late 19th century. However, the sport only made its first appearance on the Olympic programme in Rio de Janeiro in 2016, quickly establishing itself as a favourite with a younger and more diverse demographic among Olympic fans.
Eurovision Sport's involvement with Rugby Sevens doesn't end with the European Championship Series. This year also features an Olympic Qualifier event for next year's Paris 2024 Olympic Games, in collaboration with the Krakow 2023 European Games (21 June – 2 July, 2023), in which Rugby Sevens will be making its first-ever appearance.
Last year, the EBU finalised a partnership with the European Olympic Committees to offer its expertise in media rights distribution for the European Games of 2023 and 2027.