Vladimir Podrezov and Kirill Gotovtsev are grateful to the exposure playing for Russia in the Rugby Europe Championship in the early part of this year gave them after they signed for top flight English clubs.
Prop Podrezov, a 27-year-old who has 34 caps to his name, was involved for the national side in their matches against Romania and Georgia in the Championship and that led London Irish to announce in April that they had signed him on a short-term deal.
He is with them until the end of 2020/21 currently while 33-year-old Gotovtsev, who also plays prop and was involved in the recent Romania game, will be joining Gloucester in the summer ahead of the 2021/22 campaign.
London Irish director of rugby Declan Kidney said when they signed Podrezov:  "Vlad will add to our front-row options for the remainder of the season.
"He's settled in well and we're looking forward to working with him."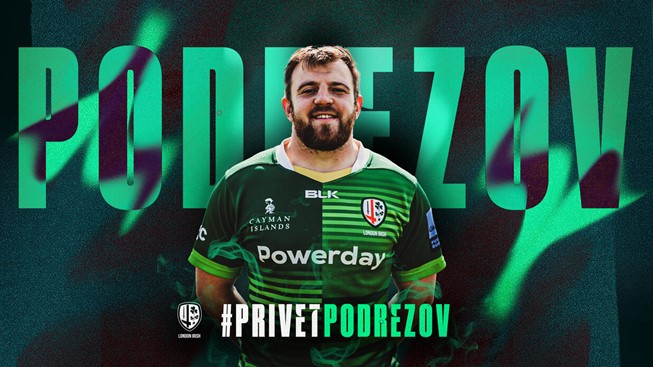 (London Irish's announcement of Podrezov)
And the player himself, who first played for Russia in 2015, states:  "I think the Rugby Europe Championship is helpful for many European players to announce themselves in the big games and show people what they can do.
"I was at a training camp with the national team when I heard that London Irish wanted to sign me. I feel that this is an incredibly good chance for me and my career. I have to train hard and show that I deserve to play at this level going forward while with my country I want to qualify for Rugby World Cup 2023.
"In terms of our Rugby Europe Championship campaign so far in 2021, it was good to win against Romania, but defeat in the game with Georgia was hurtful. We wanted to take bonus point there."
Gotovtsev missed the Georgia loss due to injury, but the former wrestler - who won a bronze medal at the 2010 Russian Championships - is highly regarded as he continues to learn more about rugby.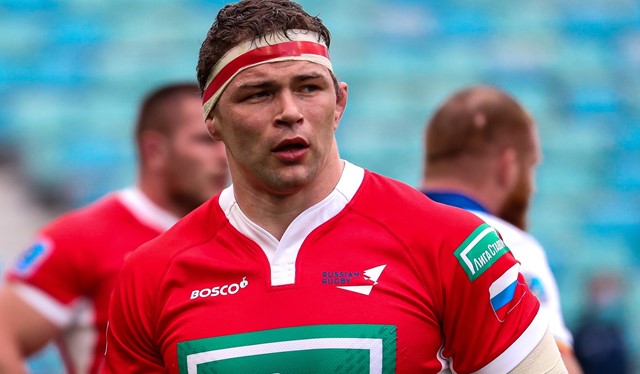 "Kirill has been a consistent performer for Russia over the last few years," said Gloucester's chief operating officer Alex Brown.
"He's an extremely powerful scrummager and dominant ball carrier, and he will add to our resources in the front-row."
"It was a surprise for me [that Gloucester wanted to sign me], but after some time, the emotion of excitement was replaced by determination," Gotovtsev, who has 11 Test caps to his name and who played alongside  Podrezov at Rugby World Cup 2019, said.
"I want to accept this challenge as I enter one of the strongest rugby competitions.
"Firstly, I need to recover from an injury which I received in the game against Romania, then I must turn on full power to play at the English Premiership level from this summer.
"We have strong rivals in the Rugby Europe Championship, so, I think yes [playing in the tournament can help put players in the shop window].
"All of the players want to attract the attention of coaches and rugby managers from strong club teams - there are a lot talented players in Russia that can play good rugby in good teams.
"The first two games in this year's Rugby Europe Championship were quite tough, but we know where we can improve and we are a team that is getting better."

By Gary Heatly
Images: Rugby Union of Russia