If you look at the Rugby Europe Championship 2021 table you will see that Portugal have lost two from two, but that does not even tell half of the story.
Patrice Lagisquet's men led Georgia 16-10 after 45 minutes in week one and were ahead against Romania 27-14 after 67 minutes in week two both in the Jamor Stadium in Lisbon.
In the end Georgia's forward power got them home 29-16 while Romania scored two converted tries to clinch that game 28-27 with the last kick of the game. 
One losing bonus point to date does not seem suitable reward for the hard work Portugal have put in to date in the those games, but Test rugby is an unforgiving arena.
"The Romania defeat was a very hard defeat for us to take, it's really difficult to lose that way in the last minute of the game, even more so because we were winning 27 -14," Portugal skipper Thomas Appleton said. 
"We have taken many positive things from both games so far, like for example the tries that we scored in a fast way during the games. We have been improving over the last few years that we are a young team that plays exciting rugby.
 "This represents our identity and when we can correct some aspects of our game I believe that we will be able to qualify for Rugby World Cup 2023 in France.
"Now we are preparing to face Spain [in the Jamor Stadium at 3pm local time on Saturday] and we know that they are a team that plays a very physical kind of game.
"They like to put pressure on the defence, but at the same time they are very fast in the backs. 
"We will have to be consistent during the whole 80 minutes of the game, that is the key for us to win.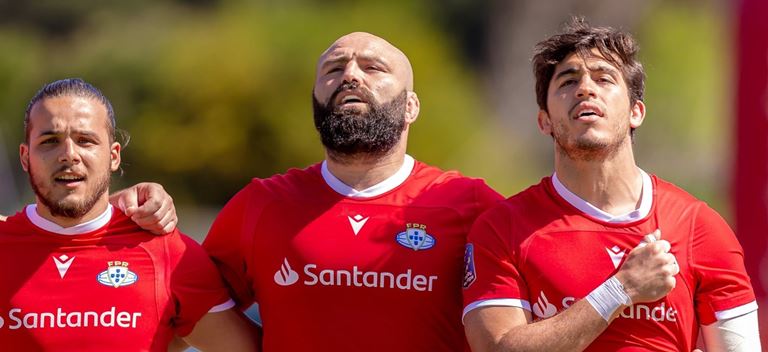 "This is only the third of 10 games we will have [in a bid to qualify for Rugby World Cup 2023], but the truth is that, after the last game against Romania, we have more pressure on us to win this game against Spain.  
"So, this game is very important for our future because we want to be in the World Cup. 
"Being captain is one of the things in my life that I am most proud of, it's a great honour.
"When I made my debut seven years ago I never thought that I could become the captain of our national team, but it's obvious that a captain is never alone, we have many other leaders in our team that make my job much easier." 
Centre Appleton has played for his country since 2014 and the 27-year-old has 44 caps under his belt to date.
"I lived in Lisbon my entire childhood and, in terms of rugby, always played for CDUL with my older brother being a big influence on me," he explains. 
"In 2011 I played rugby in New Zealand and in 2015 I signed a professional contract with Darlington Mowden Park in England to play at National One level.
 "At this moment I'm a dentist in Lisbon, and I play back at CDUL.
"In terms of my work, I've been developing my practice in oral surgery and implantology. It's not always easy to balance the job with rugby, but with good organisation and planning you can do everything you want and everything is possible." 
Looking forward, Appleton sees a bright future for rugby in his country. 
"With Patrice now in charge of Portugal he is creating a professional environment in our national team. He has a lot of experience and has been able to show us a new way of seeing the game which revolves around us sticking to what we are good at," he said.
"And I am really excited by the young players coming through. The Portuguese youth national teams have had some great results in the past few years.
"I believe that in a few years from now, with more experience, Portugal will make a big move forward in the rugby world."
Portugal take on Spain this Saturday and will be live on Rugby Europe TV (except in Spain and Andorra where the game will be on GolTV. 
By Gary Heatly
Images by Luis Cabelo