The Rugby Europe Super Cup weekend gets underway on Friday evening when Delta from the Netherlands take on Romanian Wolves.
The Delta got their Pool B campaign off to a tough start last weekend with a 41-12 loss at Brussels Devils, but the visitors had a number of young players involved.
They are now back on home turf at the NRC in Amsterdam (7.30pm local, 6.30pm URC) and will be taking on a Wolves side who thumped new boys Bohemia Rugby Warriors 76-7 in their opener.
With only one side out of four from this Pool going through to the Cup quarter-finals in this short, sharp eight-team tournament, every match counts and this should be a good one to get week two up and running.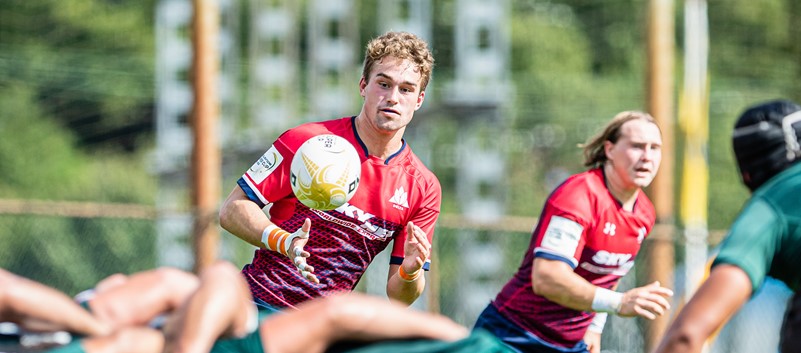 Lyn Jones, part of the Delta coaching set up, said:  "We are delighted to be hosting our Romanian friends. They've started very impressively, so we will have to be at our very best to offer good competition.
"The Dutch boys are so excited to be in the Delta programme this year. It's been 12 months in the planning and everyone has come together to do the best for Netherlands rugby."
Romanian Wolves' head coach Eugen Apjok said: "We meet a team that lost in the first weekend and who will certainly want to win a home game.
"We are focused on our game plan and we'll try to eliminate the mistakes that we made in the last game."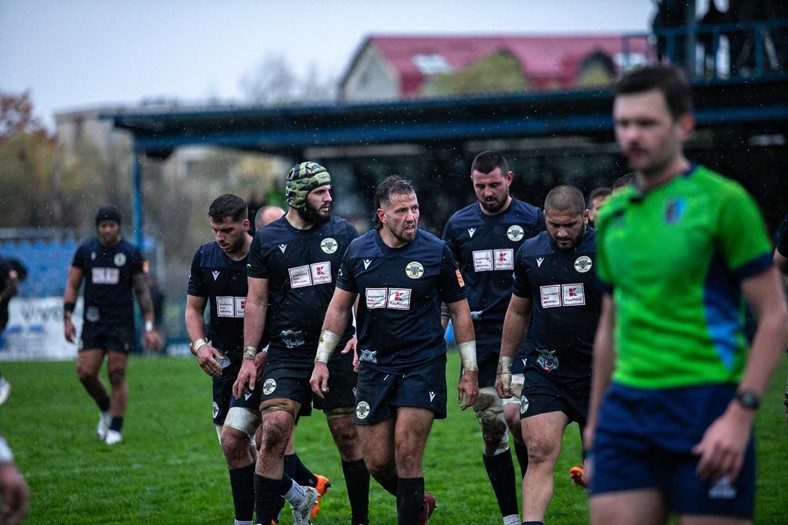 On Saturday afternoon it is Pool A's time in the spotlight when Lusitanos of Portugal host Black Lion on Georgia (4pm local, 4pm UTC).
It should be an interesting clash in the Car Jamor Stadium in Lisbon because a number of players who were at the recent Rugby World Cup are set to be involved.
Lusitanos were edged out 31-23 at the same venue in week one by Israel's Tel-Aviv Heat while Black Lion beat Castilla Y Leon Iberians 39-19.
Tomás Appleton, the Lusitanos skipper, said:  "It was a really tough loss last time out to the Heat. We didn't manage the game and the areas of the field we wanted to play in well.
"This week we'll have to improve in that area and we are really focused on our defence too because we are playing against a really solid Black Lion side - we have to bring our 'A' game in defence."
Saturday even sees Pool B action returning when Czechia's Rugby Warriors play their first ever home game in the competition against the Brussels Devils (8.15pm local, 7.15pm UTC).
The match is being played in the Marketa Stadium in Prague and is a big moment in the growth of rugby in Czechia.
Patrik Průcha, the captain of Bohemia Rugby Warriors, said:  "The Wolves are a high quality team and they were simply better than us last week. I think what most caused us trouble was their speed.
"We made considerable improvements in the second half. It was a tremendous experience, we are much more aware of our weaknesses now and we know that we can play against strong teams if we do our very best.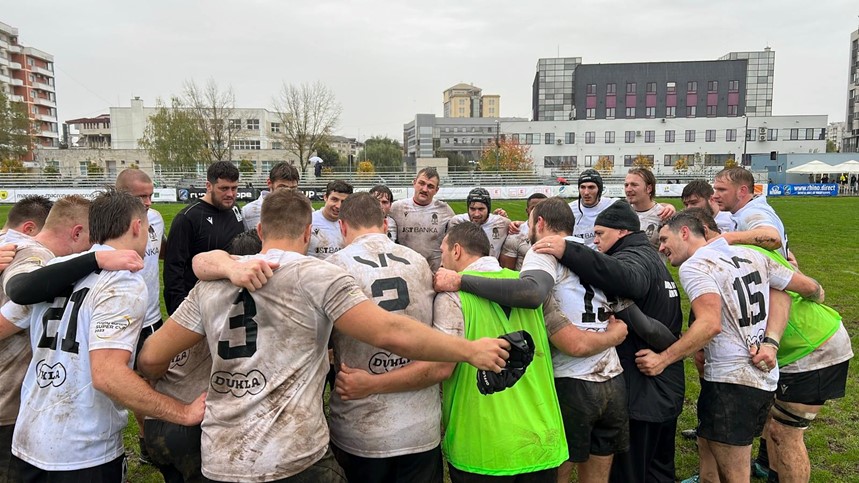 "For this next game we have been working on our scrums and lineouts. We also realise we need to be more active in defence and avoid unnecessary penalties while not panicking with the ball when attacking.
"Good defence will be the key against the Devils and then we must be able to keep possession of the ball. When we have the ball we have players that are capable of being very dangerous."
Game four of four is in Pool A on Sunday with Iberians hosting Tel-Aviv Heat at the Stadium Pepe Rojo in Valladolid (12.30pm local, 11.30am UTC).
"Being in Pepe Rojo with our fans and the whole crowd with us gives us a plus that we need to take advantage of, so, without a doubt, in this match we will be giving everything," Ricardo Martinena, a member of the Iberians coaching team, said.
"The Heat are a physical team that like contact and we have to try to avoid entering their style of game with lineouts and mauls and pick and goes. We need to try and make the most of our possession and move the ball around."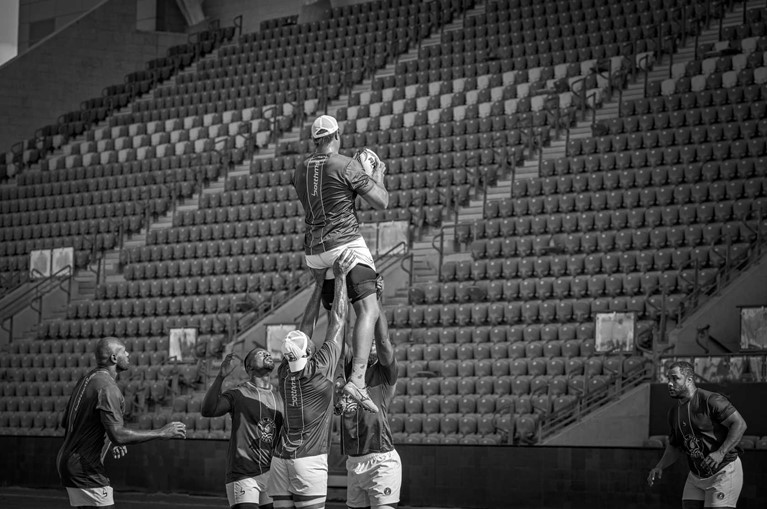 Kevin Musikanth, the Heat head coach, said:  "After a great comeback performance in week one we are very proud of our charges.
"It was great to see Matt More scoring the first try hat-trick in Tel-Aviv Heat history and the ever-impressive Semi Kunatani scoring two - in fact it was his break when we were 13-0 down which turned the game against Lusitanos.
"We are aiming for a more polished performance versus the Iberians this weekend. They will be looking for their first win and when they scored 14 points in the last 10 minutes against Black Lion they proved how dangerous they are.
"This weekend's results will define the league table."
All matches will be shown live on Rugby Europe TV and FloRugby in North America, Black Lion v Lusitanos (SportTV in Portugal and RugbyTV in Georgia).
By Gary Heatly