After a November full of international matches, the Rugby Europe Super Cup returns this weekend as we enter December - and there are three cracking games in store.
On Saturday in the Avchala Rugby Stadium in Tbilisi in Georgia Black Lion host Lokomotiv Penza (4pm local time, 12pm UTC).
The two teams are second and fourth in the Eastern Conference and when they met back in October the Georgian side won 27-11 in Russia.
"We have many players back from injury which is very important," Black Lion head coach Levan Maisashvili said.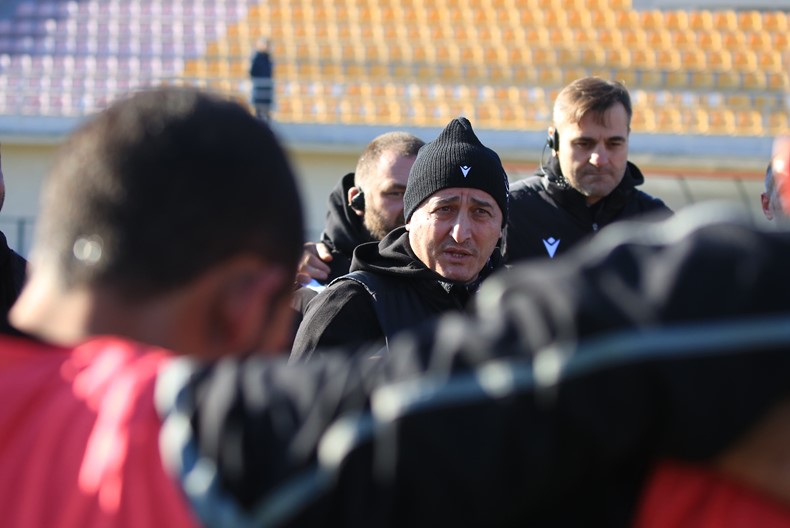 But unfortunately have some small injuries to several players who played for the national team last month and they will skip this match, including captain Merab Sharikadze. Lasha Khmaladze will be leading the team on Saturday. 
"The main goal of Black Lion is to give a chance to many players out of the national team, so we will see a lot of players back from Georgia duty involved."
Penza arrived in Georgia on November 27 and have been working hard ahead of this game.
Alexander Yanushkin, the Penza head coach, said: "On Tuesday we held a joint training session with the team at the Tbilisi Rugby Academy, so both the attackers and the defenders were able to further hone some elements of the game.

"Black Lion are a very strong team, in fact, it is a variant of the Georgian national team, and this is always interesting and useful. Considering that we have already met in Penza and then we studied the opponent, I think the game will be more interesting. 
"Not being able to train together for six weeks and the ongoing Covid situation makes things tricky, but we are looking forward to the match and will be playing to win."
Meanwhile, on the same day in the Western Conference, Lusitanos and Brussels Devils will meet in the Jamor Stadium in Lisbon (3pm local time, 3pm UTC).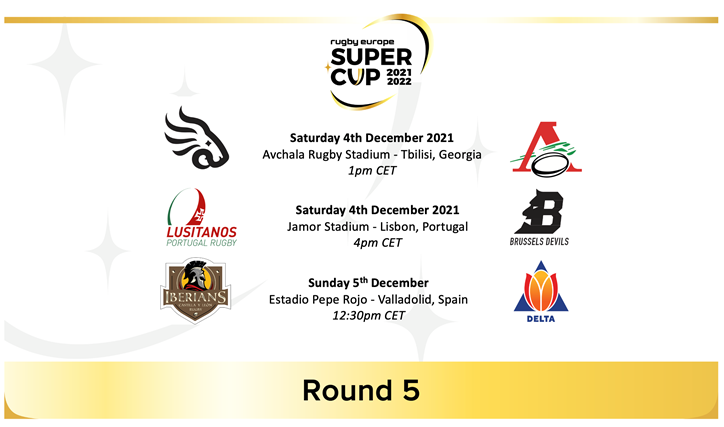 When they played in Belgium at the end of October the Portuguese side won 38-13 and they are unbeaten and top of the table while the Devils are currently bottom.
Patrice Lagisquet, the Lusitanos head coach, states:  "As this is the second game with the Devils, there are a number of things we want to ratify in this game. 
"Even though we won the first game in Brussels, we were below the level we want to be at and we made a lot of mistakes. We didn't really show who we are, so we want to use this game not only to change our image within the group, but also to improve and evolve.
"Above all we want to do better than we did in the previous game and continue to work hard."
His opposite number from the Devils, Frederic Cocqu, explains: "During the international window and the temporary stop of the competition in November, the players haven't seen each other. 

"The domestic competition resumed and so players were playing for their clubs. Some were lucky enough to have some rest for a while which is great for player welfare.
"This is another big challenge for our young players in search of experience and we are looking forward to offering - thanks to Rugby Europe - these up-and-coming guys a chance to show what they can do on this stage."
On Sunday, the game taking place sees Castilla y Leon Iberians hosting Delta in the Western Conference.
The game takes place in the Estadio Pepe Rojo in Vallodalid, Spain (12.30pm local, 11.30am UTC) and when the sides met last in the Netherlands, Iberians won easily 41-7.
Allard Jonker, the Delta head coach, said: "In that game Iberians showed how strong they are, they have a strong scrum and effective lineout which gives them a great platform to play from. 
"In the last game we didn't do enough with the ball we had. Obviously, Iberians pressured us and forced us to play into their hands, but at the same time I think we didn't show enough adventure. 
"The times when we did play and were a bit more adventurous, we went forward and caused problems to the Iberians defence.
"I'm excited to see what we've learnt from that last game.
"It's our first real away game and for some players it's actually the first time they will play an 'international' match away from home. This experience will help them a lot in future games to come. 
"I have huge respect for the players and hope some will shine and draw attention. The Super Cup is a great platform for our domestic players in the Netherlands.
Head coach of the Iberians Miguel Velasco said, "The first phase of the championship started with two defeats. We had very good results in the third and fourth games. We gave another face and from a very complicated situation we have gone on to depend on ourselves for the qualification.
"Now we have to finish off the good October we had. It's a very important match and I'm sure it will be difficult, but if we win it, we'll be second in the standings.

"I think the match is going to be a great spectacle, because both teams have a game that moves us around the pitch, which leads to a lot of spectacular plays, with the desire for possession. I expect a complicated game, but at the same time a beautiful game on Sunday".
All three games will be broadcast live on rugbyeurope TV 
The current standings can be found HERE 
By Gary Heatly 
Images by Gogita Bukhaidze, Dennis van de Sande, Laurent Lefebvre