Black Lion were crowned the inaugural Rugby Europe Super Cup champions in the 2021/22 season - and they will kick off their 2022/23 campaign on Sunday with a Georgian derby away at new boys RC Batumi.
At the end of the last campaign they travelled to Lisbon and defeated Portuguese side Lusitanos in the final.

They start this year in the Eastern Conference with Batumi, another new side in the shape of Romania Wolves and Tel-Aviv Heat from Israel.

Captain Merab Sharikadze said: "Preparations for the new season are going according to plan. Although we are the champions of the previous season, we do not reduce any effort in the preparation process.

"I expect maximum motivation and dedication from all the teams in our Conference. They know that they are playing against the champions and everyone always wants to defeat the champions.

"We have added very good and promising players who will definitely show up well themselves and make you remember them and supporters should expect interesting rugby from us."


Head Coach Levan Maisashvili adds: "This year we've got a team of experienced and young players - around 30-35 percent of national team players and young promising players - and our goal is to defend our title and play spectacular games.

"In the other Conference [the Western Conference] Lusitanos is a good team, they played really well in the final last year while the Romania Wolves should also be a dangerous team [in our Conference].

"As for Batumi, they are the champions of the domestic championship of Georgia and I am sure they will take their place in this tournament and do well.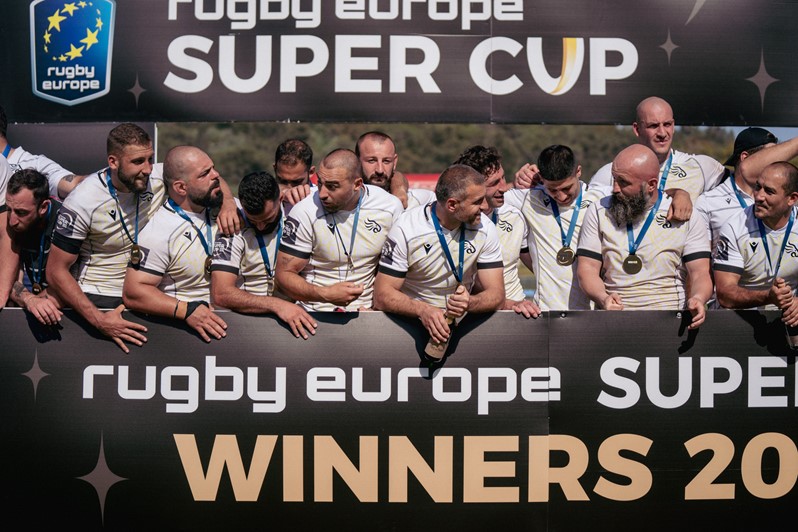 "Batumi is not an unknown team to us, we know what their strengths and weaknesses are. One thing that is clear is that the motivation of the players will be high. Everyone will try to show their abilities, especially when they have the ambition to get a place in the national team.

"This year I expect a more interesting tournament and in the future it will be even better if the number of teams and games increases."

Asked for some players from his side to look out for, the Head Coach said: "Mirian Modebadze had a very good season and I really hope that he shows himself better in the upcoming season. Also, Luka Matkava who has proven his abilities in South Africa last summer [with the national team of Georgia]."
You can find Black Lion on Twitter, Facebook and Instagram

RC Batumi versus Black Lion takes place in Batumi, Georgia, on Sunday, September 11 at 4.30pm local time (2.30pm CET)