Francisco Isaac looks back at our U20 Championship 'Team of the Tournament' and picks his stand-out performers throughout the week in Coimbra. 
Done and dusted, the U20's Rugby Europe Championship 2021 crowned Spain as the new champion after a grueling-thrilling final, with a fair share of players deserving a spot in the sun for what they did in these twelve games that painted Coimbra with the best rugby colours.
8 teams, 208 players, 58 tries, 3 drop-goals, and a lot of sweat, tackles, tears, offloads, side-steps, in 7 days are enough details to rule this year's competition success for these two generations who poured their hearts out.
So, after this intro, it's time to pick our team of the tournament, and we begin by stating some "rules" regarding the player quota:
1st place – Spain: 7 players
2nd place – Portugal: 6 players
3rd place – Russia: 5 players
4th place – Netherlands: 4 players
5th place – Romania: 3 players
6th place – Belgium: 2 players
7th place – Germany: 2 players
8th place – Czechia: 1 player
Like we stated for the U18's, this doesn't mean that every team has to fulfill their quota, as there were clashes in some positions and, we looked into the stats (tries, assists, line-breaks, and tackles), to choose the best-suited option. There were a few players who played in more than one position, and in those cases, we chose the place where they did more minutes.  
STARTING XV
PROPS
Lucas Santamaria (Spain) / Vladislav Artemenko (Russia)
HOOKER
Gonzalo Gonzalez (Spain)
Scrummaging was one of the factors that gave Lucas Santamaría and Vladislav Artemenko their place in the starting line-up, working full throttle in the whole tournament. As for Gonzalo Gonzalez, the Spanish captain was pivotal around the lineout, shinning in the tackle and breakdown clash.
LOCKS
Jade Plane (Netherlands) / Hector Matamoros (Spain)
Jade Plane scored a brilliant try against Spain in the semifinal, but his impact for Netherlands was much more than that, as he was a giant in the lineout, intercepting four opposition throws. As for Hector Matamoros, his tackling was on point, moving quickly in some of Spain's most decisive plays in the tournament.
BACKROWS
Alvaro Rodriguez (Spain) / António Cerejo (Portugal) / Tim de Jong (Netherlands)
A couple of good tries for the Spanish blindside flanker, who was one of the "turnover" kings in the competition, with also four impact tackles. As for Portugal's captain, his passion to defend every inch for his team, punching hard in each run made. As for de Jong, he was a trustworthy ball carrier, punching some holes in the opposition defense.
SCRUM-HALF
Alin Conache (Romania)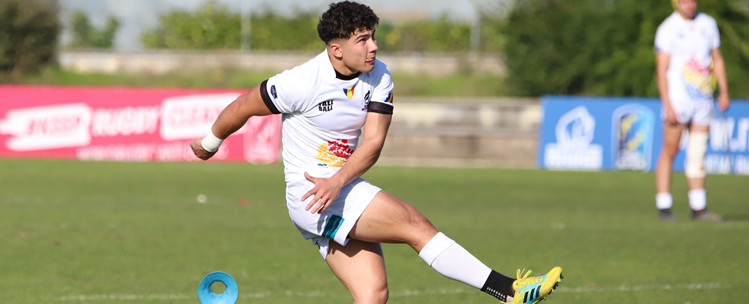 FLY-HALF
Domingos Cabral (Portugal)
Alin Conache was the Point Scorer of the Tournament, clutching eighteen kicks, being the glue of a Romania set-up who finished at 5th place. But, the Romanian scrum-half was picked for his intelligence around the ruck and insight on how to explore the opposition. Domingos Cabral was consistent in the whole tournament, helping Portugal to reach the final with his refined boot and silky hands.
CENTRES
Arnau Andrés i Comes (Spain) / João Vieira (Portugal)
The Spanish semi-final hero, a consistent threat to every side that faced Spain in the whole tournament, made three line-breaks, one try, and two assists. As for João Vieira, a moving tank powered up with a V8 motor, who just doesn't break under any circumstance.
BACK THREE
Maksim Shevtsov (Russia) / Duarte Morais (Portugal) / Jeremy Trevithick (Spain)
A fatal three-way in this back-three of the Tournament, starting with Maksim Shevtsov scored four tries and sidestepped an incredible eleven tacklers. Following the Russian wing, there's Portugal's Duarte Morais, who can destabilize any line of defense, thanks to his offloading skills and high pace. Jeremy Trevithick was unbreakable in the high ball, made good ground in his long kicks, and managed to end as the second-best scorer for Spain.
BENCH (6-2)
PROPS
Alexandru Arnautu (Romania) / Pierre Fernandes (Portugal)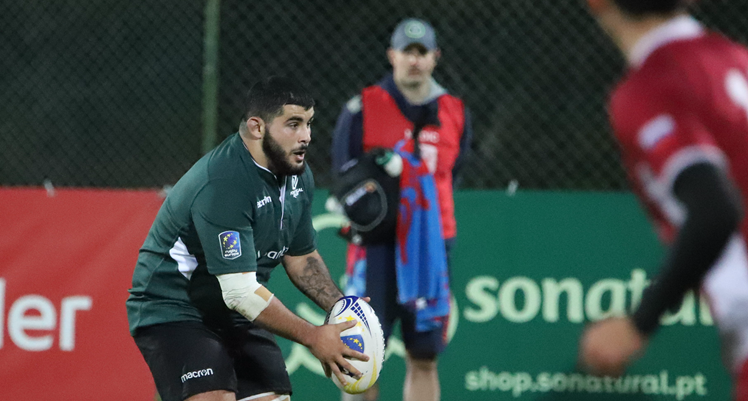 HOOKER
Kirill Onishchenko (Russia)
LOCK
Spike Brain Jangen (Belgium)
BACK-ROW
Lucas Rassinfosse (Belgium) / Joseph Maybey (Czechia)
UTILITY BACK
Kai van Kampen (Netherlands)
UTILITY BACK
Oluwaseyi Ajeigbe (Germany)
Let's start by saying what an illusionist we have in Oluwaseyi Ajeighbe, as the winger made some of the best solo runs, combining speed, mental prowess, and dancing feet to get Germany moving forward. Kai van Kampen gave some kicking master lessons, augmenting his side lethality. Prop Alexandru Arnautu is one of Romania's brightest prospects, not only for his scrummaging skills but also for the way he moves around, making a steady impact in every contact interaction.