Over the last year former Ukraine men's internationalist Dmytro Levichev has helped bring rugby to the next generation - and put smiles on faces - by setting up the Ukrainian Kids Rugby Club in Bratislava.
Dmytro, now a professional photographer, has lived in the Slovakian capital for the last six years with his wife and 10-year-old son, who plays rugby in the team he has set up.
Since the Russo-Ukrainian War began a few years ago - and more recently since last February when Russia invaded Ukraine - a number of people from Dmytro's home country have moved to the same city as him.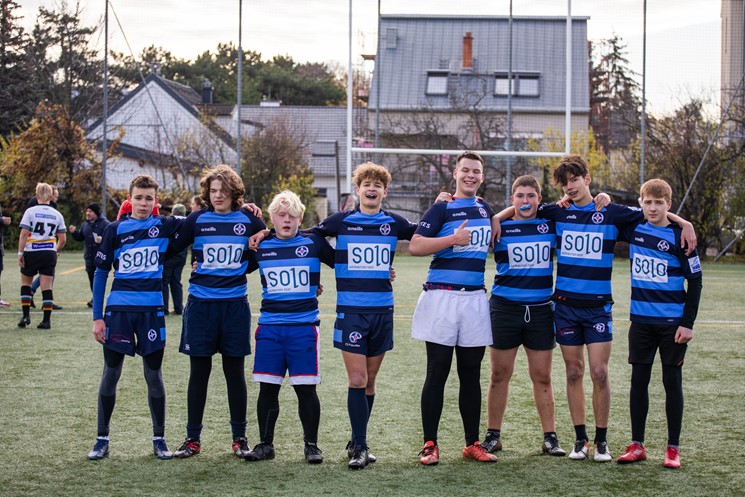 "I saw how many kids from Ukraine were coming to Slovakia, so I decided to create a free rugby club for them," he explains regarding how the Ukrainian Kids Rugby Club in Bratislava came into being on March 16 last year.
"I had my World Rugby coaching certificate already, so I just started with support from local club RC Slovan and Vienna Celtic [from Austria] and, since then, we have had some success.
"Now I have around 50 kids involved ranging in ages from six to 17, mainly boys, but a few girls, too.
"I think because rugby in Slovakia and Ukraine is not easy to find on TV or in the sports news a lot of people think it's a super brutal and dangerous sport, however those of us who love it know that it can be a safe environment and a very social one.
"For 2023 we have a lot of plans. One organisation - Sme Spolu - with UNICEF helped us to rent a hall for winter training, supported us with the coaching process, ordered us some training jackets and, a big thing, ordered us some jerseys for matches. Members of the rugby community and friends have also helped with support which is much appreciated.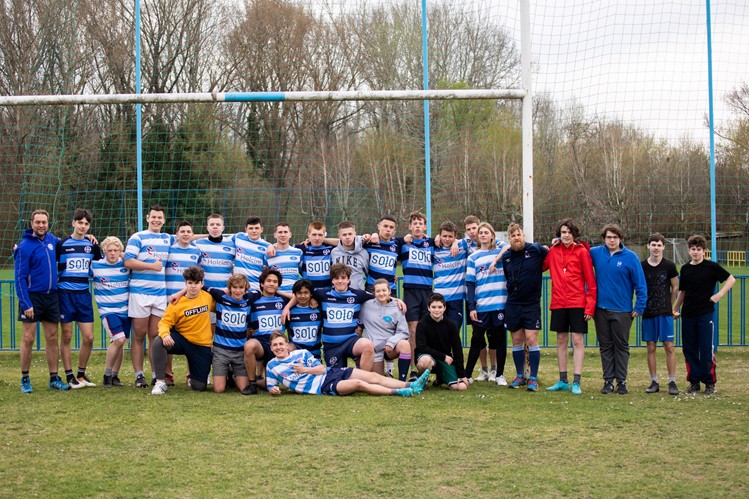 "From May or June we will look as a team and play as a team and we want to find a pitch in Bratislava to make our club's home.
"In Slovakia, some of the boys have played for RC Slovan while we have a great friendship with Vienna Celtic and we train sometimes together and play for them in Austria.
"The rugby community is so nice. We all feel huge support that we are not alone - it gives us a lot of energy and motivation.
"We are planning at least three rugby camps during the summer in Slovakia, Italy and Austria and we are in the process of organising these and looking for sponsorship and support.
"We also want to start playing as a team in international events, but that costs and because 70 to 80 percent of the young people involved are refugees, we can't collect money from parents. We make everything free for the kids, but we need more support.
"And after helping the kids love rugby, my main goal is for them all to go back to a Ukraine when there is no war.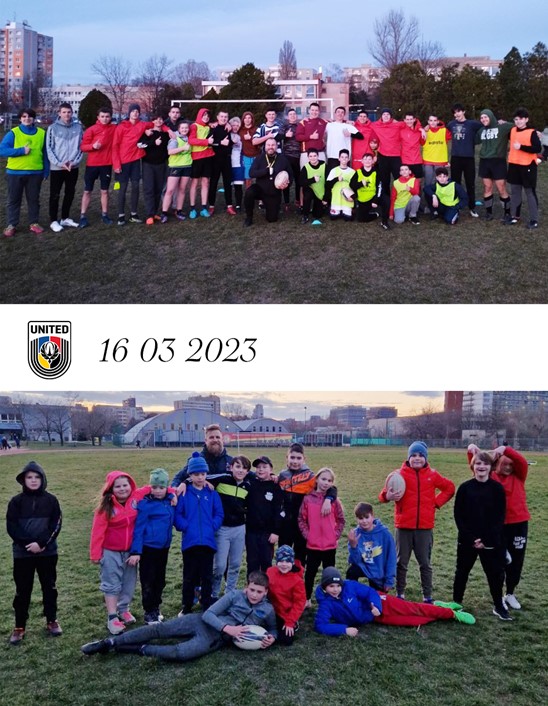 "Then they can find rugby clubs in their home cities and keep playing and, even if they don't, remember some nice memories playing for the Ukrainian Kids Rugby Club in Bratislava in the tougher times."
Dmytro, a hooker in his top level days, played in the Ukrainian national team for three or four seasons, earning caps in Rugby Europe events.
He remembers vividly his debut against a top quality Portugal side in Odessa – "I was so proud, a few months before I never thought I'd play for the national team and then to be singing the anthem with my team mates was unforgettable".
Last weekend he took 27 of the rugby club youngsters to Zagreb in Croatia to watch the men's national team take on Switzerland in the Rugby Europe Trophy.
"They all loved it," he said of the trip to watch the big match.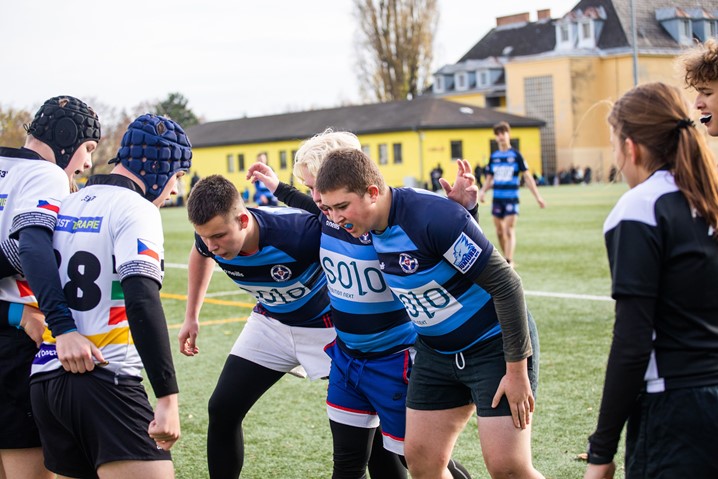 "Six of my kids held the flags of both nations on the pitch before the match [which Switzerland eventually won 59-32] and we screamed and supported so loudly, so we had no voices left afterwards!
"The national team players are heroes to the youngsters. On the way back to Slovakia they asked me a lot about who is who, how old they are and which club team they come from.
"During the game they saw how brave the Ukraine team are and they also saw what respect means in rugby.
"Thanks to the Switzerland national team for what they did, they were very friendly and that inspired them as well as being inspired by their heroes from the Ukraine squad."
Ukraine's men were back in Trophy action last recording a victory over Sweden in Split. There is no doubt the members of the Ukrainian Kids Rugby Club in Bratislava would have been cheering them to victory, too!
You can find out more about the Ukrainian Kids Rugby Club in Bratislava via their Facebook page 
By Gary Heatly