Men's and women's teams are in Belgrade ahead of the weekend's Rugby Europe Conference 1 action
The sevens game is fast and furious and we can expect plenty of exciting ties this weekend when men's and women's teams meet in the Serbian capital of Belgrade.
In the Rugby Europe Men's Conference 1 tournament, the home side are in Pool A for the first phase of the event with Turkey, Montenegro and Cyprus.
Pool B features Monaco, Andorra, Bosnia & Herzegovina and Norway while Moldova, Austria, Switzerland and Finland will be battling it out in Pool C.
Turkey versus Cyprus in Pool A will get things in phase one of the pool stages underway on Saturday morning at 10am local time (8am UTC).
The home side Serbia are up in match two 22 minutes later against Montenegro, just one of many fascinating ties as the summer of sevens really gets underway.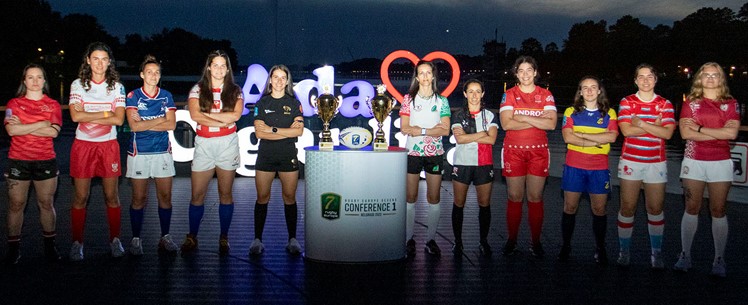 In the men's event there are 12 teams involved, but in the Rugby Europe Women's Conference 1 tournament, there are 13 teams in action in the coming days.
Pool A - the one with five teams - consists of Austria, Luxembourg, Lithuania, Estonia and Montenegro.
Croatia, Bulgaria, Monaco and Slovakia make up Pool B with the four teams in Pool C being Latvia, Andorra, Switzerland and Malta.
The hosts Serbia are not involved in this one, but play gets underway at 10am local time (8am UTC) on Saturday when Austria and Montenegro meet.
The countries are all battling it out to make it through to the knock-out phase with the winners of Pool A set to take on the Pool C winners in one semi-final and the Pool B winners due to take on the Pool A runners-up in the second last four tie.