Men's and women's teams are in Trophy action in Croatia with men's teams on Conference 2 duty in Malta
The Rugby Europe Conference 1 event in Serbia last weekend for men and women was a cracker - and there is plenty more quality sevens from where that came from coming up.
The Trophy for men and women gets underway in Zagreb, Croatia, on Saturday and Sunday with a standalone Rugby Europe Conference 2 event for men also being held in Malta.
With 46 games on Saturday there is plenty of live action to choose from on rugbyeurope.tv

The Trophy is being held over two tournaments this year - the Budapest leg is to come next weekend - but given the quality of the fields involved every team will be out for a fast start in the coming days to get some solid points on the board in week one.
In Ireland, Wales and England - all core HSBC World Rugby Sevens Series core teams for 2022 - there are some very good sides in the men's event.
Ireland are fifth on the World Rugby circuit with just one event to go in the USA later in the year, so they will start as favourites in Pool A.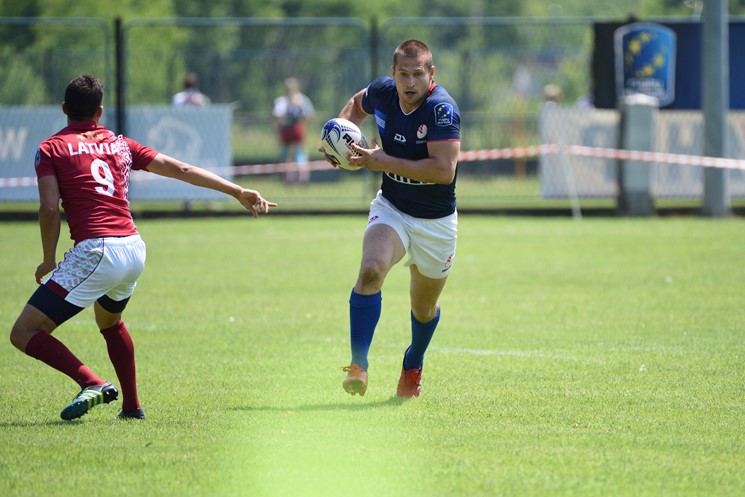 Their squad includes some well-known stars, such as Jordan Conroy, Harry McNulty and Bryan Mollen.
In that pool they will face Romania, Latvia and Denmark.
Wales are 15th in the World Rugby circuit standings and they are in Pool B with Israel, Croatia and Hungary. 
And England, eighth on the World Rugby circuit table, are in Pool C with Sweden, Luxembourg and Bulgaria.
Eight of the 12 teams in the draw will progress through to the quarter-final stage, so it really is all to play for on day one.
The first match is Ireland versus Denmark at 10.30am local (8.30am UTC) on Saturday.
England are the only core team from the women's HSBC World Rugby Sevens Series for 2022 involved this weekend.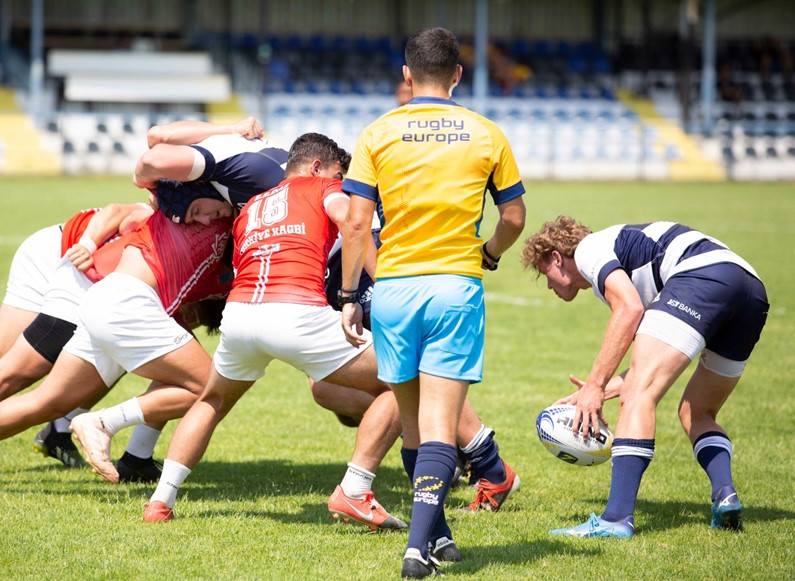 They finished ninth after six events and this weekend they are in Pool A with Hungary, Georgia and Moldova.
Italy are the strongest-looking team in Pool B and will be up against Finland Turkey and Denmark.
Portugal, who played in the Seville leg on the World Rugby circuit earlier this year, are in Pool C with Sweden, Norway and Israel.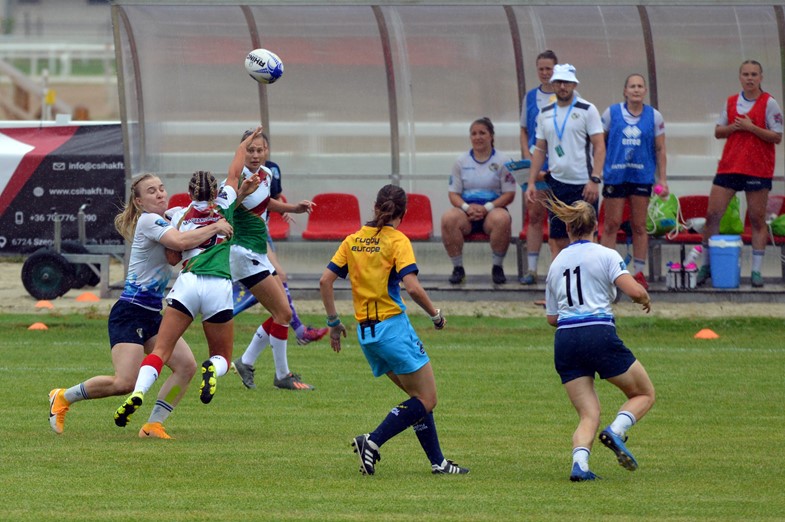 England versus Moldova is first up on Saturday at 10am local time (8am UTC) and like in the men's tournament, eight teams will make it through from 12 to take part in the quarter-finals.
England's side also boast some big names, with Allianz Premier 15s star Ellie Boatman being named in one of our 7 players to look out for.
Meanwhile, in Malta six male teams will be playing in Conference 2.
They are Slovenia, Kosovo, San Marino, the hosts, Slovakia and Estonia.
They are all in Pool A and the first match of the competition sees Slovenia playing Kosovo at 10am local time (8am UTC) on Saturday.
It will be a special occasion for Kosovo as they participate in their first ever Rugby Europe tournament since gaining membership in December 2021.
Both of these events are shaping up to be crackers as the summer of sevens continues via Rugby Europe.
To watch live you need to register for a free My Rugby Europe account HERE 
By Gary Heatly