Czechia will be playing in men's Rugby Europe Trophy next season after they won the play-off match against Israel on Saturday, scoring 10 tries in the process.
In front of a healthy crowd in Říčany in Czechia, the home side came out on top 64-19 and can look forward to testing themselves at a higher level in 2023/24.

Their captain, No.8 Dan Hosek, and head coach Miroslav Němeček will have been pleased by the way their charges controlled this match.

Czechia were in this game because they won the Conference 1 North competition while Israel won Conference 1 South.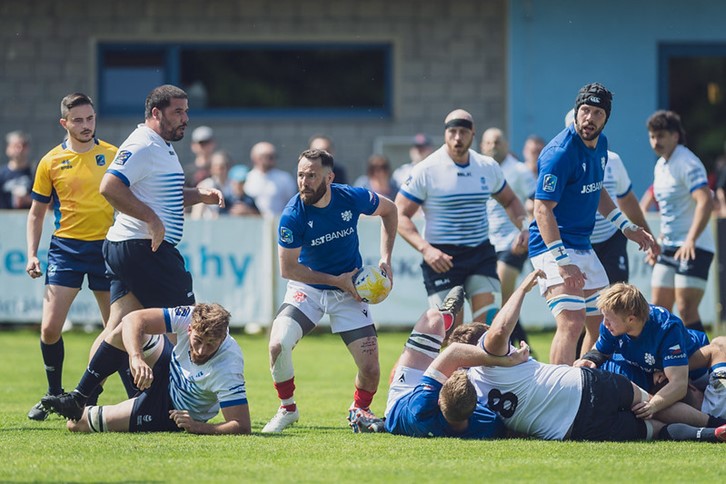 The hosts started as favourites here as they are 35 in the world rankings with Israel 61 - and they lived up to their billing.

After six minutes, Czechia took the lead with a try.

There was a handling error as Israel attack and Czechia winger Adam Koblic pounced on it. He showed good pace and then he fed centre Jindrich Kulhavy who dived in at the corner for five points. Stand-off Martin Cimprich converted and it was 7-0.

The second try for the hosts came in the 11th minute, back-row James Faktor linking up well with Koblic and hooker Ondrej Kucera.

In the end, Faktor was on hand to score the try and when Cimprich converted it was 14-0.

Israel had to get themselves a foothold in the game and, in the 17th minute, they got points on the board when stand-off Ori Abutbul kicked a penalty to make it 14-3.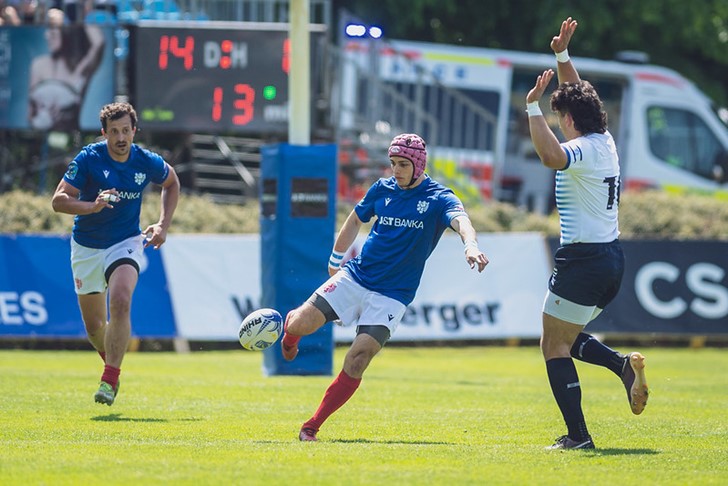 As the end of the first quarter came the referee and his assistants spotted something untoward and the man in the middle then yellow carded a forward from both sides.

From the resultant penalty, Abutbul kicked another three points and it was 14-6 and was 14 players versus 14.

When the sides were still shorthanded, Abutbul kicked a third penalty and they certainly had a foothold in the game now at 14-9 behind.

A nice team move around the half hour mark then gave Czechia their third try.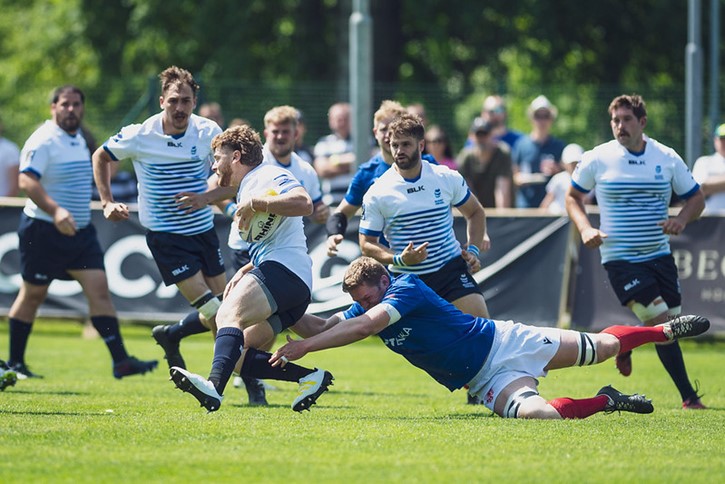 A number of quick phases and good footwork put centre Samuel Dupuy in for the score. Cimprich converted and it was 21-9 before the hosts lost full-back Jan Cizek to injury.

Abutbul's boot was keeping Israel in this one and a fourth penalty made it 21-12, but a fourth Czechia try just before the interval left them in control.

It came from Kucera, Cimprich converting to make it 28-12 at half-time.

Israel needed a good start to the second period, but it was Czechia who scored next through a penalty try and it was 35-12.

On the hour mark, Czechia bagged their sixth try. It came from a lineout, replacement front-rower Vladan Divis going over. Cimprich converted and it was 42-12.

Koblic has had a good season and is an exciting young player and, into the last 10 minutes, he scored try number seven for the home side.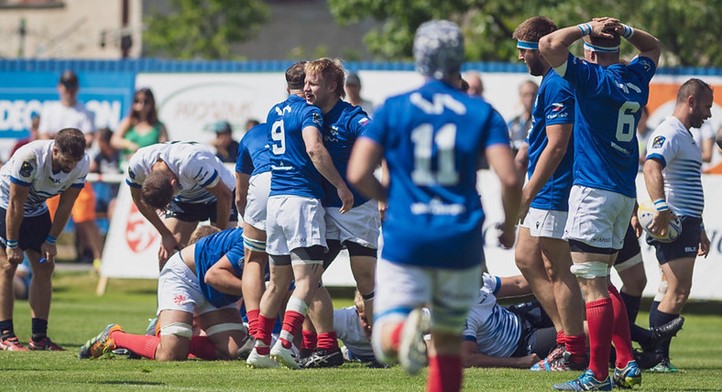 Cimprich fed him out wide and Koblic did the rest. Cimprich could not convert for once and it was 47-12.

They were having a great time now against a tired Israel defence and Kulhavy set up winger Krystof Kohout for try number eight as the half century was put on the board. Cimprich's kick hit the post and it was 52-12.

A forward drive then got Czechia try number nine and Dupuy converted to make it 59-12.

Marek Simak, the replacement, then set up Kohout for his second try of the day - and his side's 10th - to put the icing on the cake. Dupuy could not convert and it was 64-12.

Czechia lost a man to the sin bin at the death and Israel replacement Moran Nijem scored in the corner. Abutbul converted as things finished 64-19.

Israel may have been beaten, but they are making great strides as an international team and captain, winger Adrian Rainstein, and head coach Kevin Musikanth will be proud of the progress being made.
By Gary Heatly
Images České ragby