There is no getting away from it, 2022 was a tough year for Spanish rugby.
The national team put in some great performances in the Rugby Europe Championship - including wins over the Netherlands, Romania, Russia and Portugal - which would have seen them finish second and go through to the Rugby World Cup in France later this year.

Since the World Rugby ruling, all involved in rugby in Spain have tried to pick themselves up to 'go again'.

Their first competitive outing of 2023 comes on Sunday when the Netherlands visit the Estadio Central UCM in Madrid in the Championship opener.

Both the countries are in Pool A of the eight team expanded tournament alongside Georgia and Germany and Spanish prop Jon Zabala said: "We are starting a new cycle with new players incorporated.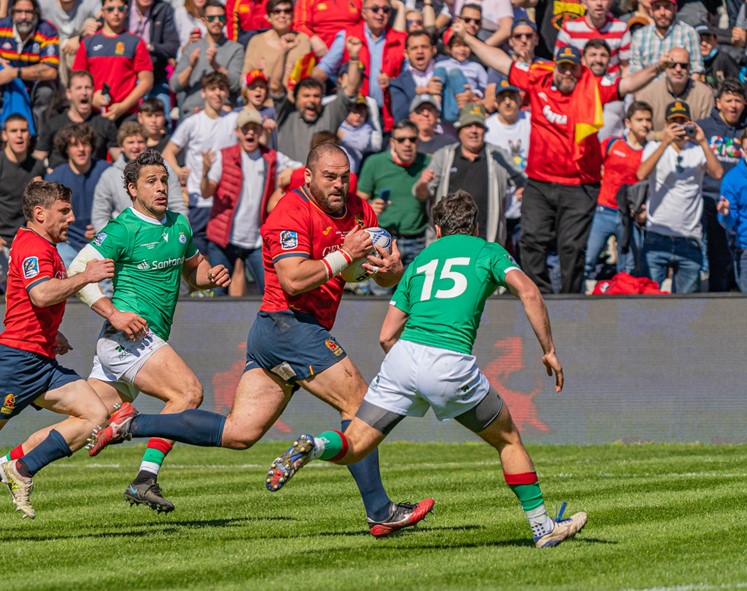 "The objective is to work hard over these next few years to achieve at least the same results as in 2022 - and thus qualify for the 2027 World Cup playing our style of rugby.

"Without a doubt, the Championship it is a different competition this year and I think it is a positive change to develop rugby in Europe.

"The good thing for us in Spain is that we have some exciting, young players coming through.

"Spain's youth is strong, many of them are [based] in training centres [with clubs] in French or English divisions.

"The players who have already gained experience with the national team over the years have an important role to play in teaching young people the path and the values that this team has stablished.

"No Championship matches are easy and the Netherlands is a serious team, we expect an intense match to start the tournament this coming weekend and we have to be ready for that."

And how much do Zabala and his team mates enjoy playing in home matches?

"A lot, as we feel the fans are very committed to the team and their support is essential," he explained.

"It makes playing at `El Central´[the name the stadium in Madrid is known by locals] like having one more player."
Spain v Netherlands, Sunday 5th February – 12:45pm CET live on rugbyeurope.tv, RTVE Play and Teledeporte (Spain), FloRugby (North America), ZIGGO (Netherlands), SportAll (France). 
By Gary Heatly
Photo: Walter Degirolmo