Turkey will be promoted from boys U18 Trophy after finishing second 
There were two great events in Prague, Czechia, and Riga, Latvia, over the weekend to bring a great summer of Rugby Europe sevens to an end.
In Prague, the girls under-18 Championship was taking place and France were the standout team.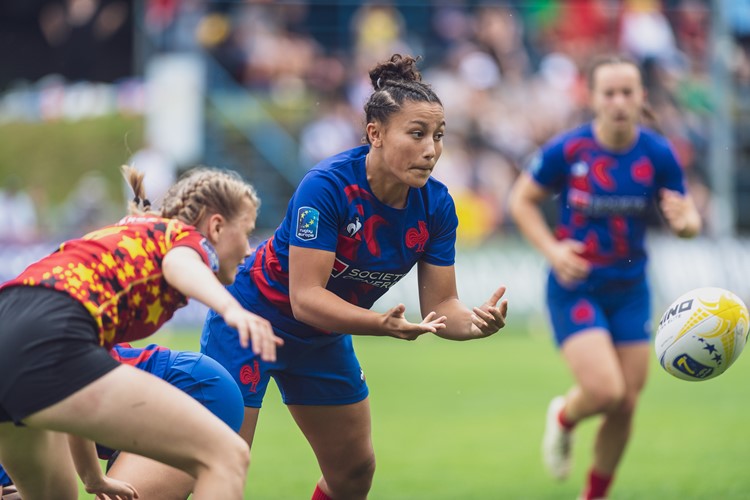 Over the two days they won six games out of six to take the gold medal and they were pretty much unstoppable from the moment they beat Belgium 34-0 on Saturday morning.
They followed it up with a 22-0 win over Spain and then a 71-0 defeat of Portugal on the same day.
On day two on Sunday they carried on where they left off by beating Scotland 61-0, Spain again 27-7 and then put the cherry on top of the cake with a powerful display against Ireland to come through that one 46-0.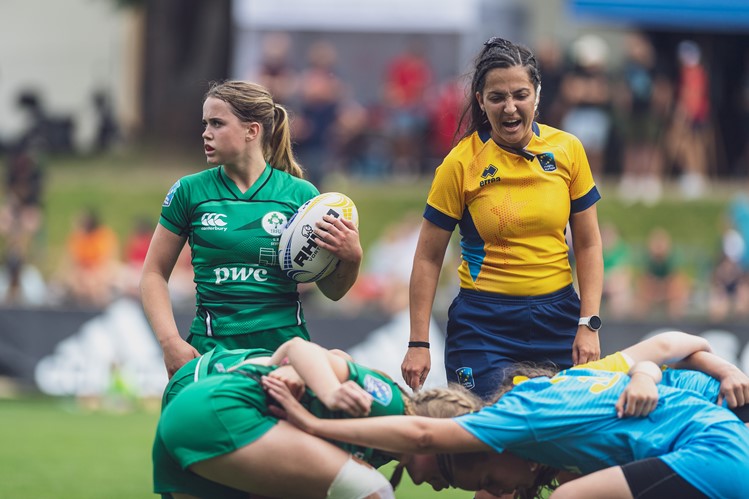 The event was played over three pool phases with France dominating Pool A, Pool D and Pool G as described.
Although they lost twice to France over the two days, Spain had victories over Belgium, Ukraine, England and Ireland and that was enough for them to claim second place overall and a silver medal.
Ireland, despite the aforementioned losses to France and Spain, played well over the rest of the tournament and that was enough for them to take bronze.

England were fourth, the hosts Czechia fifth, Scotland sixth, Ukraine seventh, Belgium eighth and Portugal ninth.
Everyone at the event was delighted to see Ukraine represented given the tough time their country is going through just now and, after four opening losses, they then defeated Portugal 27-7 and Belgium 12-5 to end the weekend on a high and show their potential.
Meanwhile, in Riga, Latvia clearly got a boost from hosting the boys under-18 Trophy event because they topped Pool A with two wins from three.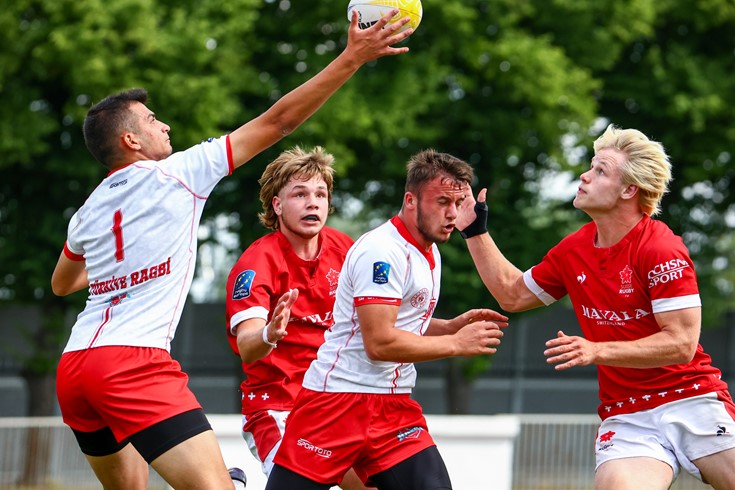 Switzerland and Andorra were very impressive in Pools B and C respectively as they won three games from three.
They progressed to the quarter-final with the three pool runners-up and the two best third placed teams in a 12-strong event.
Turkey only just sneaked in from third place in Pool B, but they got better as the weekend went on.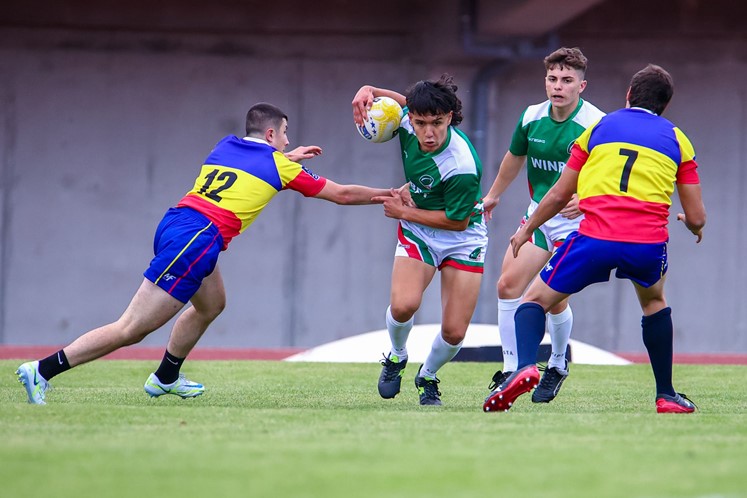 That improvement started in the last eight when they defeated Hungary 19-12.
Luxembourg then got the better of Croatia 24-0 to progress before Switzerland just edged out Moldova 5-0 in the tightest of ties.
The final semi-final spot was taken by Andorra after they just made it past Latvia 19-17.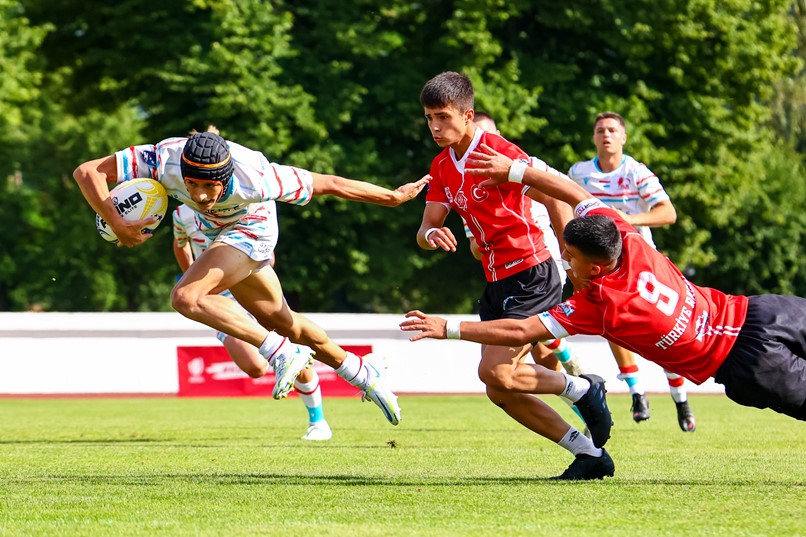 In the first last four tie, Turkey defeated Luxembourg 22-5 and then Switzerland really found their form next up to get the better of Andorra 48-7.
Luxembourg dusted themselves down from their defeat by Turkey to make sure of a bronze medal after a 29-0 win over Andorra in the third/fourth place encounter.
In the final Switzerland just had too much power for Turkey as they won 34-12.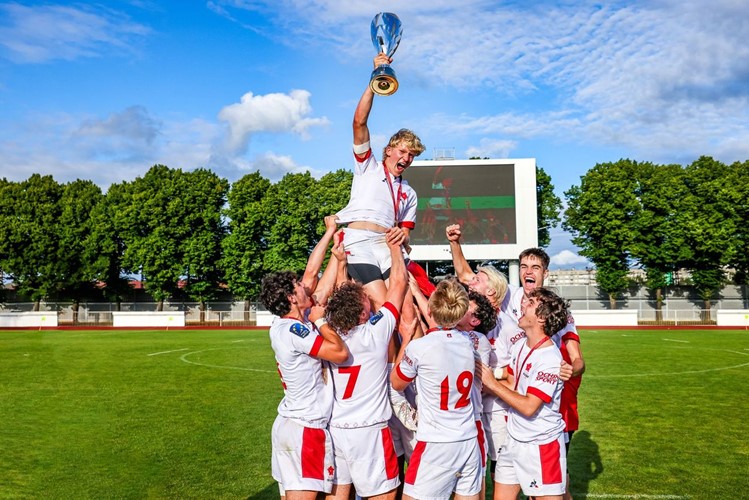 The gold and silver medals will both be in the boys under-18 Championship next year as a result.
After ranking games, Latvia gave the home crowd something to cheer about by ending up fifth, Croatia were sixth, Hungary were seventh, Moldova were eighth, Monaco were ninth, Sweden were 10th, Austria were 11th and Bulgaria were 12th.