Rugby on the up in Romania - and the Wolves will bring some bite!
New Rugby Europe Super Cup side Romanian Wolves cannot wait to join in with the second season of the competition starting this coming weekend.
With the national team having reached Rugby World Cup 2023 in France the sport on the country is on a real high and the Wolves want to keep that going in their Eastern Conference opener versus the Tel-Aviv Heat on Saturday.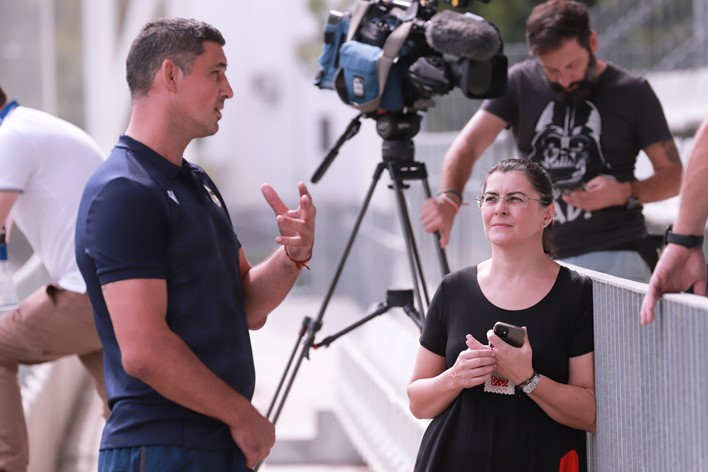 The match takes place in the fantastic Stadionul Arcul de Triumf in Bucharest and the new-look squad will be led by Sosene Anesi who also works with the national team as an Assistant Coach.
Wolves Head Coach Anesi said:  "The boys are excited and looking forward to starting the competition. We have an exciting squad going into the first game against Tel-Aviv.
"We just got together on Sunday night and had our first run out earlier this week in training and everyone turned up with a positive attitude and good energy. Our young players in the squad brought some real excitement so I'm looking forward to seeing them get an opportunity to play.
"We have a tough Conference with two Georgian side and a team from Israel that has a good mix of different cultures including South Africans and Fijians in their squad, so it's going to be a really good challenge for us.
"Our overall expectations of the Super Cup in 2022/23 is [to use it as] a learning experience, but we have to learn quickly because we want to win and to grow the game in Romania."
As Anesi mentions, his squad only met up a few days ago, but the players picked have all been playing regularly and he feels they will be ready to come together as a group by the weekend.
"The players are coming off the back of competitive play-off games in our domestic championship so I'm confident that they are ready," he explains.

"We are trying to create something special with this group. I'm excited and looking forward to seeing them perform in front of our people and showcasing our style of playing.
"The Wolves is all about the pack, the team hunting together and playing for each other and playing expansive and entertaining rugby."
Romanian Wolves versus Tel-Aviv Heat takes place in Bucharest, Romania, on Saturday, September 10 at 7pm local time (6pm CET)