It is hard for any player to know when the time is right to call it quits, but Netherlands stalwart Hugo Langelaan can look back on a great career with pride as he hangs up his boots.
The last international match for the 33-year-old loosehead prop came in March, fittingly, at the National Rugby Center in Amsterdam.

He was captain that day and he led his side to a 50-28 victory over Germany to seal a promising fifth place finish in the men's Rugby Europe Championship.

His front-row buddy Mark Darlington also signed off from international rugby that day and since then Langelaan has finished off with club side Rugby Club Eemland.

Asked what emotions he was feeling after the Germany match, the man who earned 52 caps for his country said: "Relief…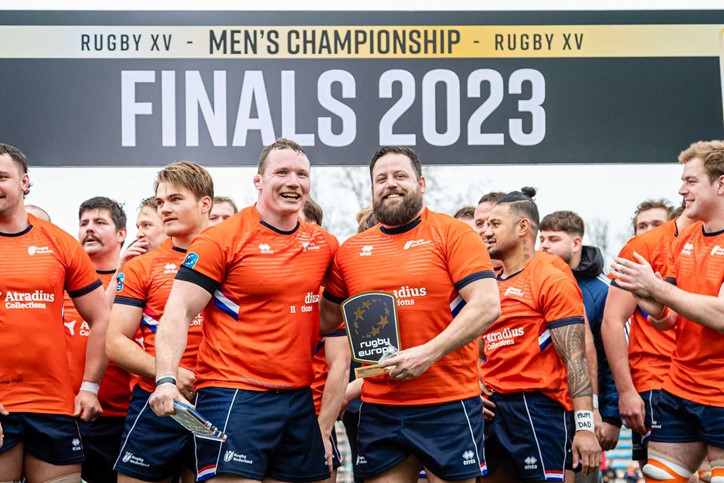 "I was happy it was over and relieved that it all went as we planned, we put 50 points on the scoreboard of which I was finally able to contribute five through a try.

"It was a home game and all the people I care about came to see me off so it could not have been any better which makes it much easier to hang up the boots.

"I've been lucky to have incredible team mates and coaches that have taught me a lot throughout the years and have kept pushing me to improve.

"I think my biggest fans were always my father and my little brother David who was also a prop. They never missed a game whether it be in the stands or on TV.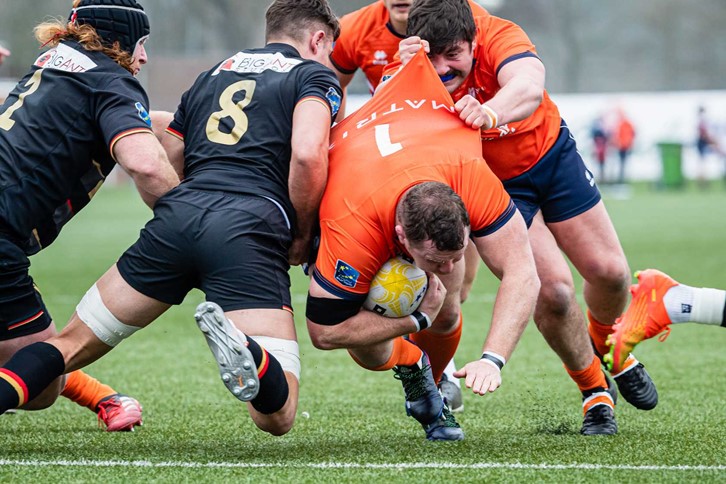 "David's passing in a terrible accident in September 2022 has been the most difficult event in my life and even in death he has pushed me to lead my country and train harder than I ever did in my entire career.

"On Sunday, February 5 he'd have turned 30. To celebrate I played against Spain in Madrid, even though we lost relatively narrowly I feel he'd have been proud of me for this game and the rest of the competition.

"Rugby has really taught me life. Though rugby I've been able to secure a professional career, travel the world and make incredible friends, I've given a lot, but have received so much more out of it and I am extremely grateful and want to thank all that have helped and supported me.

"It's been an amazing journey."

So, where did Langelaan's rugby journey begin?

"My parents were expats which meant we travelled a lot, I lived in the US from 1998 to 2000, tried all sports at the YMCA, but really wanted to play American football," he explains.

"In 2000 we moved to Belgium and I started playing rugby as it was a contact sport with the same kind of ball at Rugby Club La Hulpe until 2003.

"After that I moved to Switzerland where I played American football for five years and its only when I moved back to the Netherlands that I started playing rugby again at senior level for the Rotterdam Student Rugby Club.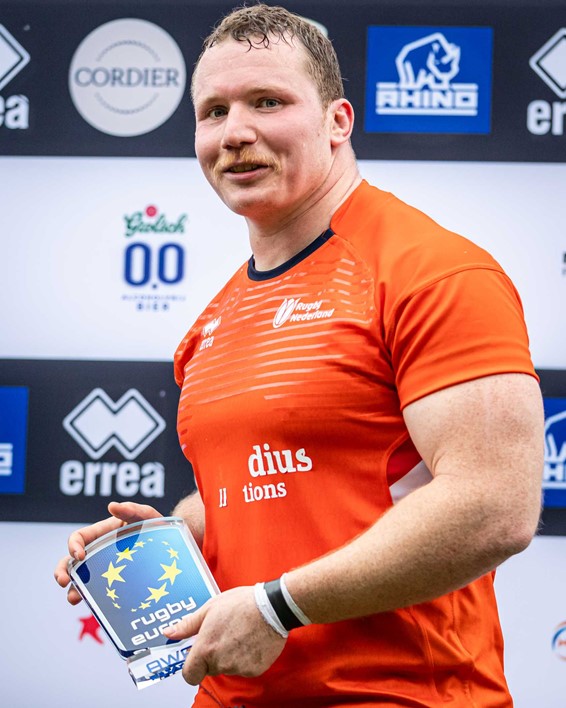 "In terms of rugby, I always enjoyed that as a big boy I could add to the success of the team. Rugby is a very unique sport with a unique set of values that have always been very dear to me.

"When I was 18 and moving to the Netherlands completely alone, joining the Rotterdam Students gave me an instant group of friends and a place to belong."

He stayed four seasons with the RSRC but always played sevens and 10s during the summers as well as representing all of the invitational teams that he could.

"Around then I ended up playing for the Dutch Exiles, a practice team for the national team to play against and met Andy and Mark Darlington who got me to come over to Rugby Club t'Gooi in the top league of Dutch rugby," Langelaan continues.

"They taught me the ropes and had the chance of playing with my now coach Allard Jonkers who brough me into national team training at the time.

"My first full Netherlands cap was versus Lithuania away in November 2012.


"I came off of the bench for an injury at tighthead and we won the game 24-16, I was very proud as representing my country as it had always been a dream of mine since I was young, but I would have never though this could actually become a reality."

The main highlights in the orange jersey came mostly later in Langelaan's career.

"I think the biggest one was beating Germany in Heidelberg in 2019 which gave us a chance to play for promotion to the Championship and obviously our amazing play-off game against Belgium in May 2021," he recounts.
"Being able to play after this against top team like Georgia, Spain, Portugal and Romania was all very special as a lot of these players are playing at top level and it's an honour to measure yourself up against them.

"During this past season, being able to lead the team was very special as well as getting my 50th cap.

"Rugby Netherlands is developing and with a lot more work from the union, staff and players I think it could be possible to realistically make their first Rugby World Cup appearance for the next cycle.

"If I look back to 2012 to where we are now the difference is night and day. I really look forward to seeing the Netherlands perform while sitting in the stands in the future."
By Gary Heatly
Photos: Dennis van de Sande