After three days of great sevens action in Hamburg, France women and Spain men were crowned champions in Germany on Sunday.
And, it meant that after two legs, the Rugby Europe Sevens Championship Series overall titles went to France women and Ireland men.
France women earned 40 points out of a possible 40 after backing up the first leg win in Portugal here while Ireland finished first and then third and both these sides will be at the Paris Olympics in 2024.
In the women's event on Friday and early Saturday, France and Spain both won three from three to top Pools A and B while Ireland won two and lost one to just manage to top Pool C.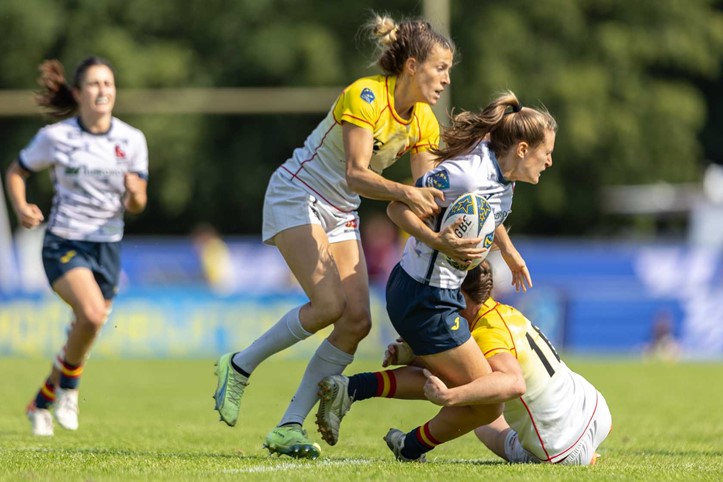 Belgium, Great Britain and Poland finished in the second spots to go with those teams into the quarter-finals while Germany and Czechia just pipped Italy to be the two best third place teams going through to the last eight.
In ranking games on Saturday lunchtime, Portugal beat Romania 27-0 and then Italy defeated Sweden 29-7.
Before day two was out the quarter-final were played and France showed they were still the team to beat with a 52-0 thumping of Germany first up.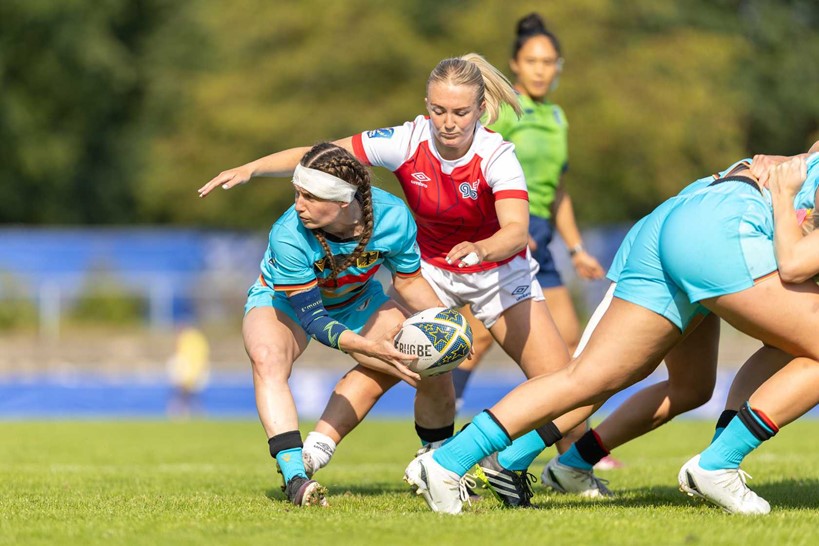 Spain-Czechia was a much tighter affair with the former coming out on top 12-10 in the end while Belgium secured an impressive 22-19 win over Ireland.
Poland then posted a similarly impressive result by beating Great Britain 17-10.
Day three on Sunday started with the semi-finals for fifth-eighth place.
Great Britain and Czechia won these against Germany and Ireland respectively before the main semi-finals saw France defeat Poland 49-7 and then Spain get the better of Belgium 17-12.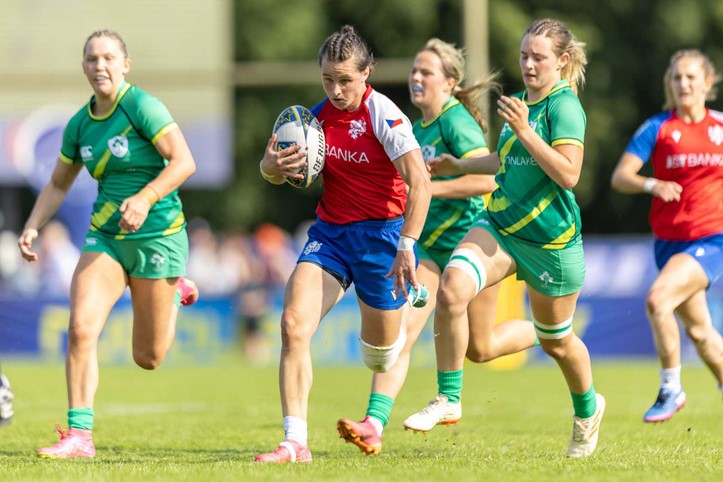 In the first placings final of the day, Sweden made sure of 11th by getting the better of Romania 15-5 and then Italy took ninth with a 28-19 triumph over Portugal.
Germany gave the home support something to cheer about as they took seventh by beating Ireland 15-5 and then Great Britain had to work hard to take fifth, just getting past Czechia 19-12.
Into the medal matches and Belgium secure an excellent bronze by defeating Poland 20-14.
So, to the final itself and France continued their domination to take gold ahead of Spain.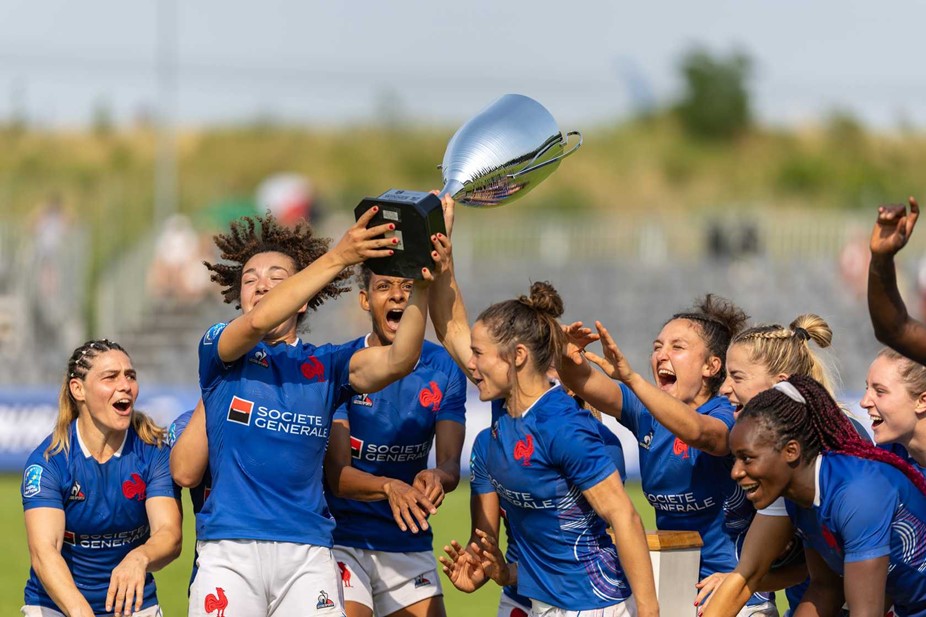 In the overall scheme of things, as mentioned France were top with 40 points, Spain were second with 30 points and Great Britain, also on 30 points, clung onto third.
In the men's event, the Pool phase ran from Friday afternoon until Saturday afternoon and no teams won three from three to show the competitiveness of things.
Germany, Portugal and Belgium won Pools A, B and C respectively to go through to the last eight alongside second placed sides Spain, Italy and France who had similar records to the group winners.
Ireland and Great Britain were the third place sides making it to that stage with Georgia missing out.
In rankings games later on day two, Georgia got the better of Czechia 14-7 and Romania defeated Lithuania 20-0.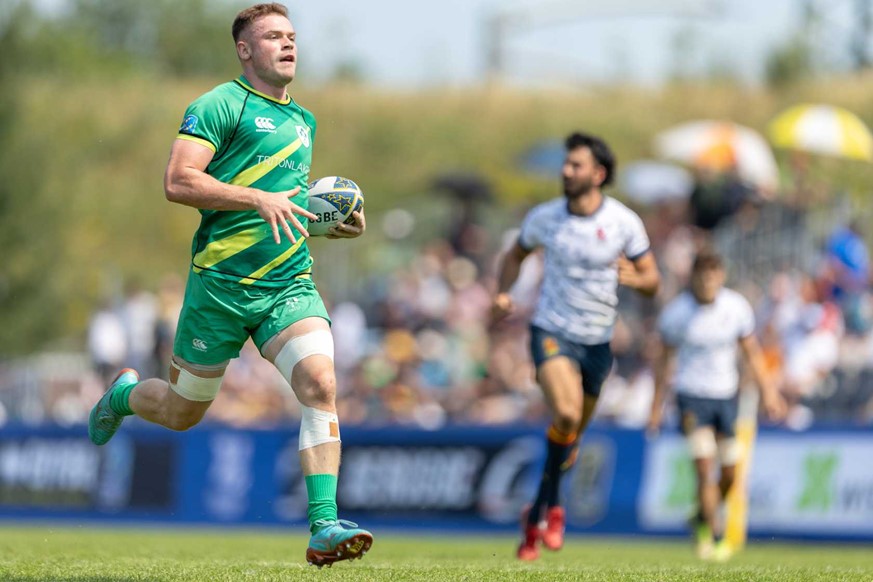 Up next were the quarter-finals and Great Britain fought back from behind to just pip Germany 21-19.
Ireland then had to dig deep to get the better of Portugal 19-12, Spain beat Belgium 19-0 and France were impressive in a 33-7 defeat of Italy.
Day three on Sunday, like the women, started with the semi-finals for fifth-eighth place.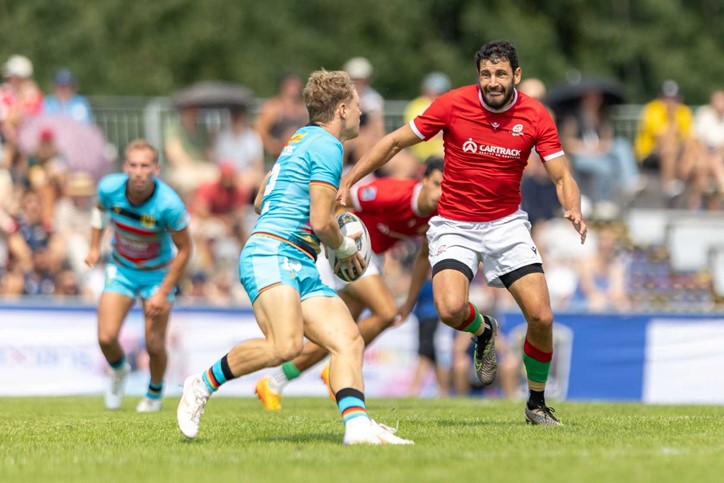 Germany beat Italy 31-5 at this stage before Portugal downed Belgium 28-10.
France were looking in great form and that continued in semi-final number one when they dispatched Great Britain 33-7. Spain then put in an equally fluid performance to get the better of Ireland 24-19 after extra-time.
As the placings matches began, Lithuania took 11th ahead of 12th placed Czechia with a 24-19 and the run of close matches continued when Georgia just got the better of Romania 17-12 to take ninth.
Injuries then meant that Belgium had to forfeit the seventh/eighth match and Italy were handed a 28-0 triumph and seventh spot as a result.
Germany managed to claim fifth place on home turf by beating Portugal 26-12 and then, into the medal matches, bronze went to Ireland as they got past Great Britain 12-7. Remember, those two teams met in the final of the recent European Games.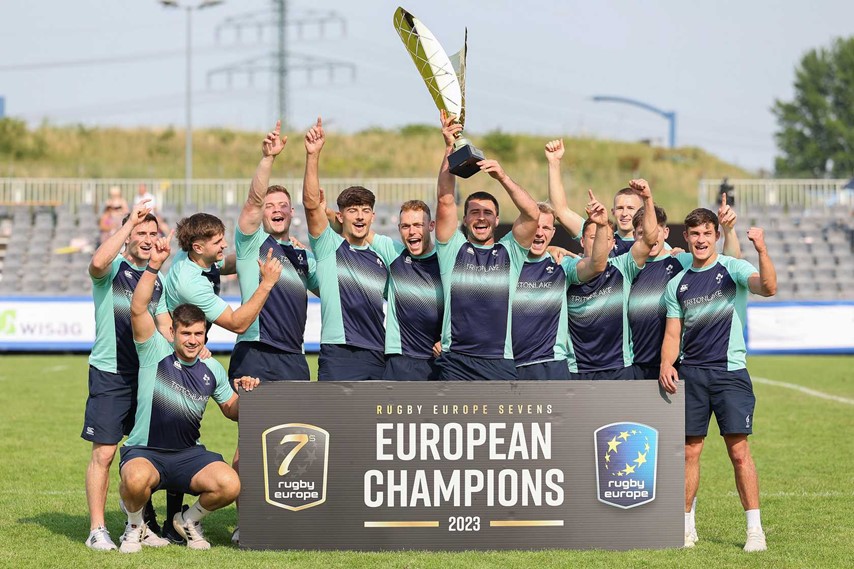 The final was a fitting one after such a good tournament, Spain just managing to battle past France 21-19 to complete a perfect three days for them with gold.
Overall, their gold and then a bronze from two events saw Ireland top the standings on 36 points, France were second with 34 points and Spain were third with 30 points after taking 20 in Hamburg.
By Gary Heatly
Photos by Jurgen Kessler and Jan Perlich