The National Rugby Center in Amsterdam will be the venue for the rankings matches in the men's Rugby Europe Championship on Sunday.
Belgium and Poland will meet first to decide who finishes seventh and who finishes eighth and that will be followed by Netherlands and Germany meeting to see who will end up fifth and who will be sixth.
When Belgium and Poland met in February in Pool B action, the latter came out on top 21-15 in the Narodowy Stadion Rugby in Gdynia.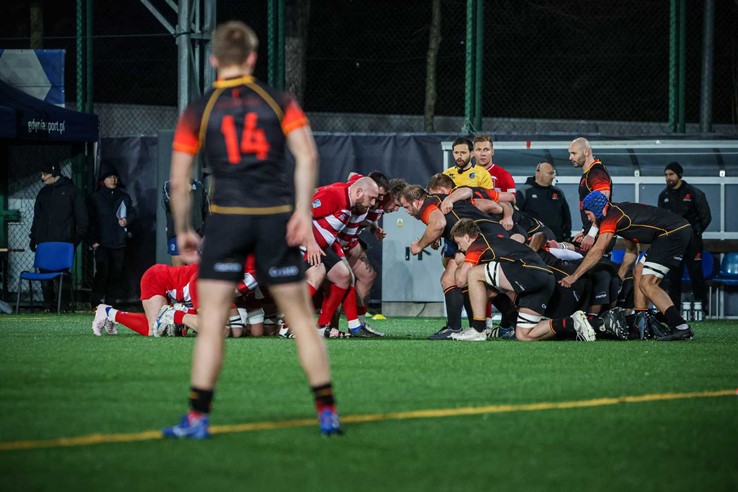 Another tight match between Belgium, who are 29th in the world rankings, and 33rd ranked Poland is expected in Amsterdam with the encounter kicking off at 12.30pm local time (11.30am UTC).
Belgium's last outing was a 31-19 defeat to Netherlands a fortnight ago and their head coach Mike Ford said:  "Our performance versus Netherlands in Amsterdam was our best so far, we certainly took steps forward in understanding the game.
"Against Poland last time it was our worst performance, so we welcome the opportunity to play a very competitive Polish side once again and put a performance in that is the best version of ourselves. We can't wait."
Poland were frustrated to lose 23-18 at home to Germany two weeks ago and their head coach Christian Hitt said:  "It has been a positive experience being in the Championship for us.
"We have made some strides, but we also know we have a lot of improving to do if we want to compete at this level going forward. I think it is going to be a really good contest between ourselves and Belgium. They played well against Netherlands and we have to fix a few issues and put in a strong performance."
The Netherlands-Germany match pits 27th in the world ranking against 30th and it kicks off at 3pm local time (2pm UTC).
When they met in Pool A action in February in the Stadion Pichterich in Neckarsulm it really was a cracker, Netherlands eventually heading home with a 33-29 triumph.
So, we can expect thrills and spills from this one especially with fifth place up for grabs.
Lyn Jones, Netherlands head coach, said:  "This new format has worked out positively for the competition, Our squad has worked diligently since the start of the new year and has deserved a place in the fifth/sixth play-off match.
"Every game is different and we are chasing further improvements and consistency in the team's performance and standards."
Mark Kuhlmann, his Germany counterpart, said:  "We know what we have to do better in this game against the Netherlands than we did against them in the last one. This time we have to be wide awake from the first minute and not give away so many penalties.
"We grow with every game and last time against Poland we made a big step forward. Therefore, we are very positive and looking forward to another interesting match."
Both of the matches will be live on rugbyeurope.tv with Netherlands v Germany shown on Ziggo.
One ticket gets you access to the two games and can be bought online or at the gate on the day.