It's a busy year of 7s rugby ahead, starting in Algarve this weekend. There will be many standout performances ahead, but first we will look at the some of the main contenders on who will get their hands on the trophy, as Great Britain, Poland, Ireland, Spain, France, and others, wrestle for the title of 7s European Champions.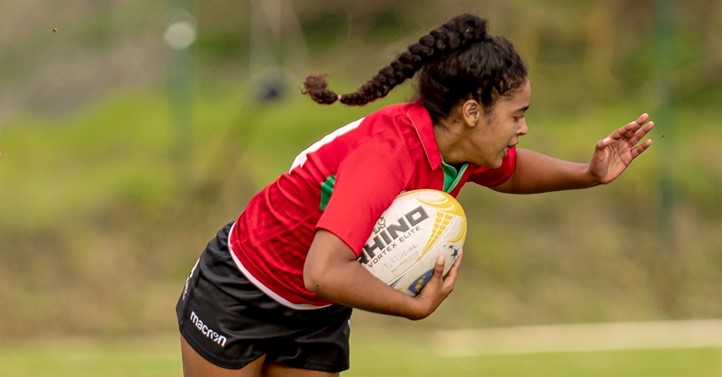 Mariana Sousa Santos (Portugal)
Do you want pure speed and an exhilarating pace? Then Mariana Sousa Santos is one to keep an eye out for. As the Portuguese winger is impressive in the XV and the 7s format, helping her squad gain promotion to the Championship in XV rugby. In 2022 7s campaign the Portuguese back grabbed ten tries in the Trophy competition, scoring a 100-meter one that marveled the Rugby Europe 7's fans and expect her to do it again in 2023.
Rose Gontineac (Romania)
Can Rose Gontineac be the new light in the Women's Romania setup? The daughter of legend Romeo Gontineac and sister of Romanian international, Taylor, rugby runs in the family. Rose is a powerful player, capable of breaking through tackle, and marching on, making it hard for the opposition to stop her in the first moment of contact. Her development in the last couple of years has been impressive, and sure she can become something special for her country in her own right.
Beibhinn Parsons(Ireland)
Ireland claimed the second leg in Krakow last season and they will need their try-scorer machines to be in their best form to win the competition outright this year. The winger is one of the fastest 7's players in Europe that can quickly transform any offensive move in a top try opportunity, which falls perfectly with the way that Ireland plays. As well as her impressive speed and pace, her handling skills also exceptional.
Małgorzata Kołdej (Poland)
A towering figure can make an impact in any given game or moment. Małgorzata Kołdej has been sensational for Poland in the last couple of years, helping to push her side to reach new heights in the rugby world, her physical skills certainly not her only attribute but also her ferocity in taking on the point of contact or running inside the opposition line, and we hope to see her in full flow in the Sevens Championship Series.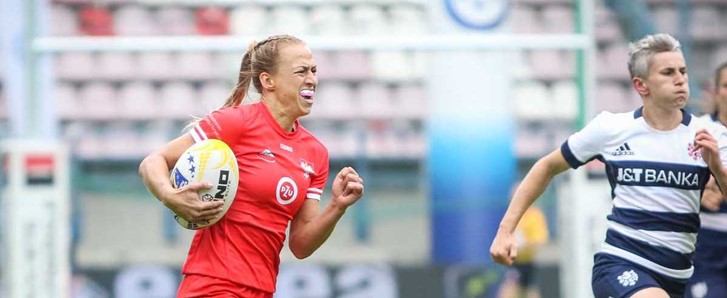 Cécile Blondiau (Belgium)
Captain, leader, role model, and bone-crushing tackler, Cecile Blondiau is the real deal and will be pivotal for Belgium's hopes to finish on the podium. An aggressive carrier, and a loyal team worker, the Belgian captain is one of the toughest players in the Rugby Europe 7's circuit and will likely be one of the pillars of her side's success in the 2023 Sevens Series.
Francesca Sberna (Italy)
Expect to see Francesca Sberna crashing through the opposition ranks in full force this summer. The Italian forward and captain is one of the strongest players in the competition, capable of restraining any ball carrier and successfully turnover the ball to help her side mount a quick counterattack. Francesca Sberna is one of those players that can easily win the fans in the stands over.  She will be pivotal to Italy's hopes and dreams of getting closer to qualifying for the 2024 Challenger Series.
Meg Jones (Great Britain)
Kicking is sometimes an understated skill in sevens, but it can very often be the difference between victory and defeat. If you look closely at Great Britain's 7s squad and see how many conversions Megan Jones has completed in this World Series season, you will understand the importance. As well as that skill, she is an established 7's playmaker and specializes in game management. Great Britain is littered with stars and will be an excellent addition to the series this season.
Anežka-Marta Sládková (Czechia)
Remember the name: Anežka-Marta Sládková. Because you are going to hear the commentator say her name time with regularity when a Czechian player crosses the whitewash. She can wriggle through a tackle, side, or goose step with brilliance, and create an attacking opportunity from nothing.
Amaia Erbina (Spain)
What a special player Amaia Erbina is, as the 26-year-old enforcer was pivotal for Spain's survival in the World Series. She can run, wriggle, and sprint, escaping her foe's "clutches" and fire up a good line break that brings the fans to their feet. She is the reliable player that keeps fighting for her country, no matter how tough or intense the game is, and will certainly be that player in Algarve, Krakow, and Hamburg. 
Gesine Adler (Germany)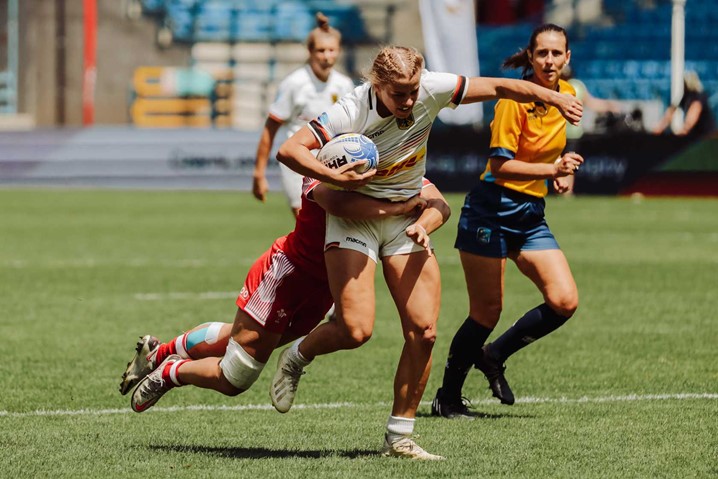 Another towering player that deserves a shout, she has several key skills as a ball carrier and massive tackler, Germany has in Adler a complete player, as we saw in 22. The forward can overpower most runners, and snatch the ball, while remain calm and ready to be a key asset her team.
Joanna Grissez (France)
Joanna Grissez is one of the finest athletes from France 7's, and we advise you to stick your eyes into her and watch how formidable she is, especially when looking for and creating gaps, or eluding an incoming tackle. Her speed, agility, and quick thinking are some of the many qualities that the 26-year-old has, and she made already quite an impact in the Sevens Championship Series in 2022 and will do it once again in 2023.
Amanda Swartz (Sweden)
A commanding presence, she is the type of player that any teammate like to have around, she just doesn't give up. She can prove elusive for opposition tacklers, successfully breaking out of a tackle, to open gaps in the line to run into or provide an assist for her team-mates.