We catch up with Romania's Marius Antonescu to see how preparations are going ahead of the Rugby Europe Championship 2022 and their Rugby World Cup Qualifying bid. 
Romania are looking to get their Rugby Europe Championship campaign for 2022 off to a positive start this coming weekend when they host Russia.
Last year the Romanians lost 18-13 away to Russia in the opening match of the 2021 tournament and then, after just edging out Portugal by a point in round two, got better and better as the year went on.
Andy Robinson's men pushed eventual winners Georgia hard and recording wins over Spain and the Netherlands.
That meant they finished second in the 2021 table - and with those 14 points and the points that will be accrued in 2022 being added together to see which two sides make Rugby World Cup 2023 in France and which side goes into a final qualifier, every game counts from the off.
Out with the Rugby Europe action, Romania also gave Argentina a great game in the middle of the year before losing 24-17 and they beat Uruguay and Tonga in the Autumn.
The Arc de Triumf Stadium in Bucharest will be the setting for Romania-Russia on Saturday (2.30pm local, 12.30pm UTC)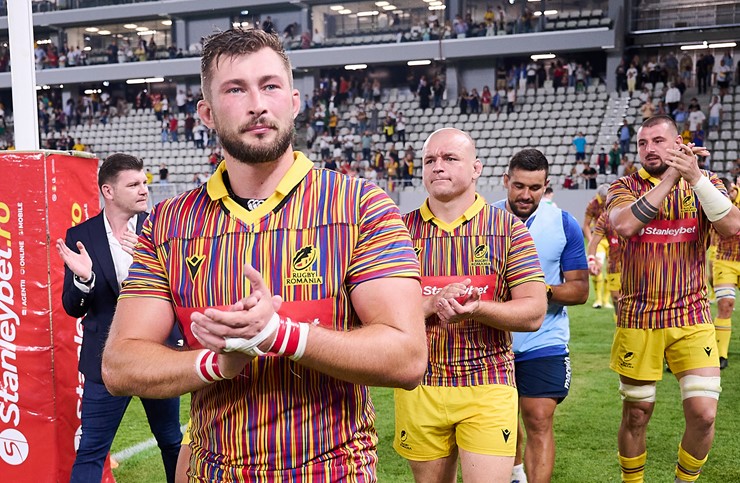 Second-row Marius Antonescu, the 29-year-old Bourg en Bresse man, said:  "I think that, as a whole, we achieved our objectives last year, although we had a rough start with a loss against Russia.
"We have a young team with a strong will and that was visible throughout the next few games after that one as we improved.
"The Argentina game was a good one for us even though we lost because it showed us all that we can compete with some of the top teams.
"We always had good players in Romania, but sometimes we lacked proper guidance and counselling and these things are now provided now by the staff [coaches Robinson, Steve Scott and Sosene Anesi]. They want us to be fast, more physical and more precise.
"I was a bit worried after 2019, a lot of players retired. There was a generational switch and we were lacking a lot of experienced players. Despite all of that, we managed to find the means to overcome all obstacles and arrive here, we are in a good place.
"The Romanian Rugby Union brought in staff who knew how to build good team with great ambition. It is very rewarding to be part of this team and see it growing and getting stronger.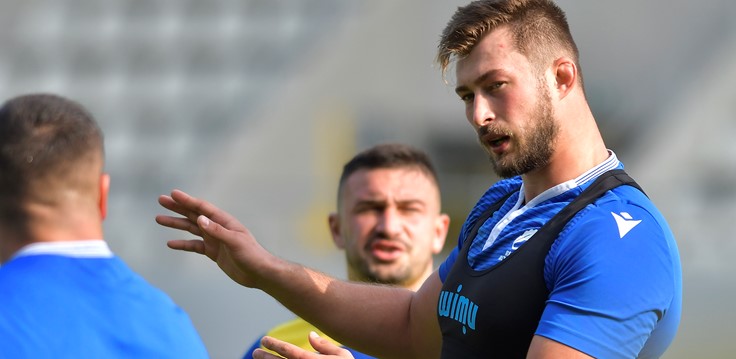 "The coaches are very good at using our advantages and strong points. We are currently focusing on mauls and physical training. We have some confidence now and that is helping us to get better and better.
"Our main objective this year is the reach World Cup. We know it is going to be difficult, but it is achievable."
So, what about this Russia game?
"We need a victory against Russia considering last year's result," Antonescu, who is from Braila and took up rugby aged 18 after a basketball and handball-filled youth states.
"They are one of our direct opponents for qualification for the World Cup, so they will come with their best team and try to obtain a good result. It is up to us to stop them and get a bit closer to our own objective.
"We will have three games at home this year in the competition and we know other countries will be coming to Romania determined to win.
We will play to win though and we are all just excited to be getting the chance to represent our country again."
All matches will be shown live on rugbyeurope.tv with information on where to watch in due course.
By Gary Heatly
Images: Romania Rugby Union