Following three weekends of intense action in the Rugby Europe Championship, which has determined the four semi-finals, we are asking you to vote on the best player of the group phase.
After a plenty of deliberation, we have selected two players from each side, although there could have been plenty more, for you to vote on. Click on the banner below to vote

Georgia
Davit Niniashvili - as expected, Davit Niniashvili was just a pure joy to watch on the pitch, sprinkling his magic with almost every kick, run, carry, or pass, as the fullback set up three assists and scored one for himself for Georgia as they look to retain the title.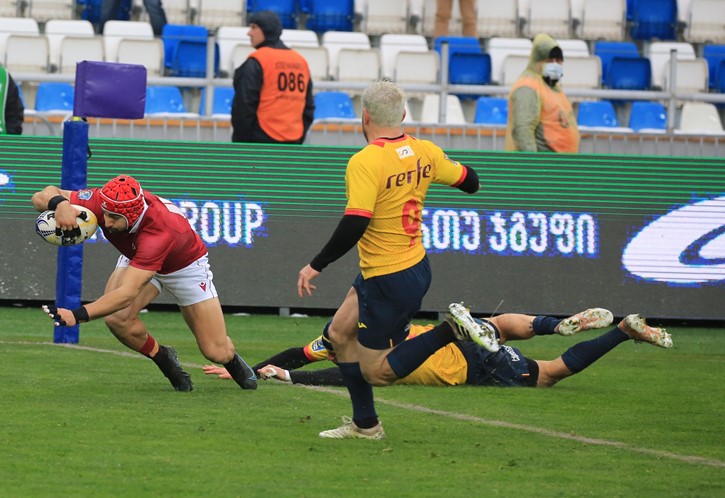 Akaki Tabutsadze - A fans favourite for Black Lion and national outfit. Tabutsadze was the top try-scorer for Georgia in the Pool Stage. What is more incredible is the fact that he didn't need a "world" of carries or metres to cut the whitewash five times, lethal with the ball in hand and is nicknamed the 'Silver Bullet' for obvious reasons.
Portugal
Rodrigo Marta - Rodrigo Marta was one of Portugal's best players, as the winger scored 5 tries and broke the line 13 times, running the show in the Lobos backline.
Nicolás Martins - 45 tackles with no fail attempts, this was some of the young Portuguese loose forwards contributions to his team's undefeated run in the group stages, as he also scored a try and forced four penalties against the opposition.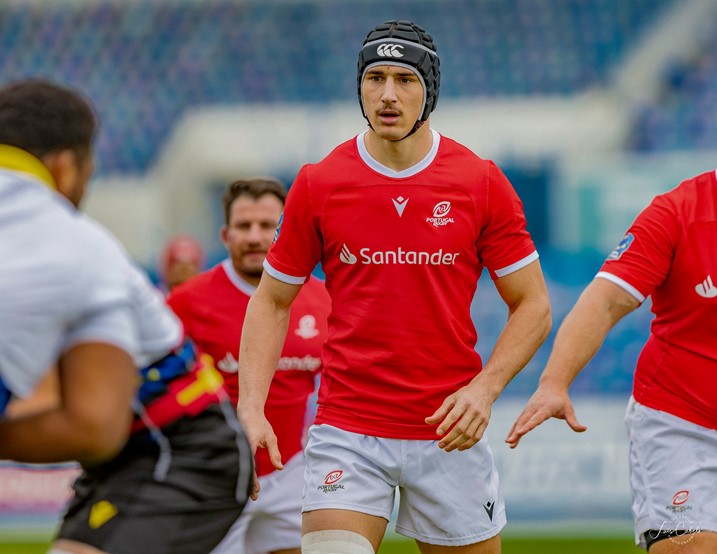 Romania
Taylor Gontineac - what an international season Taylor Gontineac is having, as the centre completely ran the show scoreing 6 tries (top try-scorer of the pool stage) and opening seven gaps on the opposition's line. Unstoppable.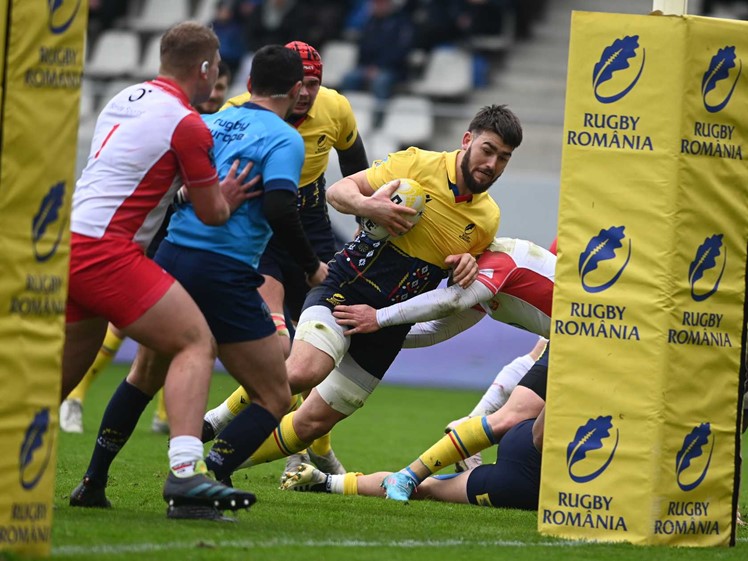 Cristi Chirica - Cristi Chirica is understandably one of Romania's power batteries, working non-stop either on the set-piece or off the ball, amassing 24 tackles, 3 turnovers, and 3 clean-breaks. 
Spain
Matthew Foulds - the Leones captain is a loyal and respectful enforcer, a unit that doesn't give up and that has finished the pool stage with no tackle or defensive errors, making sure that his team had the best chance to qualify for the semi-finals.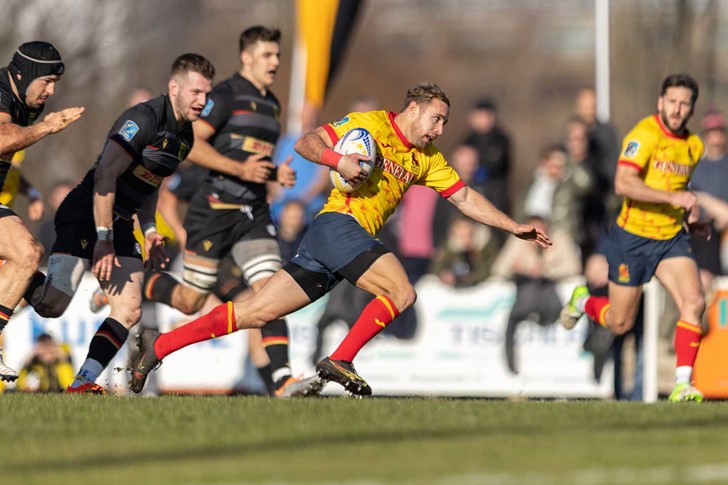 JW Bell - JW Bell has been brilliant for Spain this year, particularly with his kicking and running abilities (220 meters ran, four clean-breaks and 2 tries), guiding well his backline and team thanks to his understanding of the game dynamics.
Netherlands
Christopher Raymond: The number-eight was one of the best overall performers, as he finished in the top-5 in a number of stats, especially in the meters in contact (33), three clean-breaks, making 154 meters and one try assist.
David Weersma -He was PoTM in that thrilling match between Germany and Netherlands, and he deserves to be regarded as one of the main players in Lyn Jones's roster. 31 points, a sharpshooter boot and a winning mindset, that's the Weersma combo that everyone should look forward to. 
Poland
Piotr Zeszutek: a classy number-eight and a proper threat in every carry, Piotr Zeszutek was one of the reasons why Poland finished in 3rd place, capturing a well-deserved PoTM in their victory against Belgium.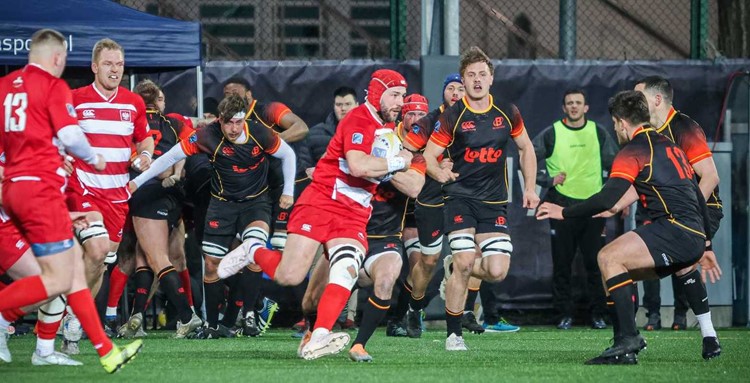 Ross Cooke: one of the "brains" behind Poland's attacking strategy, Ross Cooke brought experience to his side and tried to raise the odds whenever he carried the ball. 

Germany
Sebastian Ferreira: you don't want to get tackled by Sebastian Ferreira, as the German flanker brought his targets down with full force, and was a prowler in the scrum, narrowing down and closing any potential gap next to him.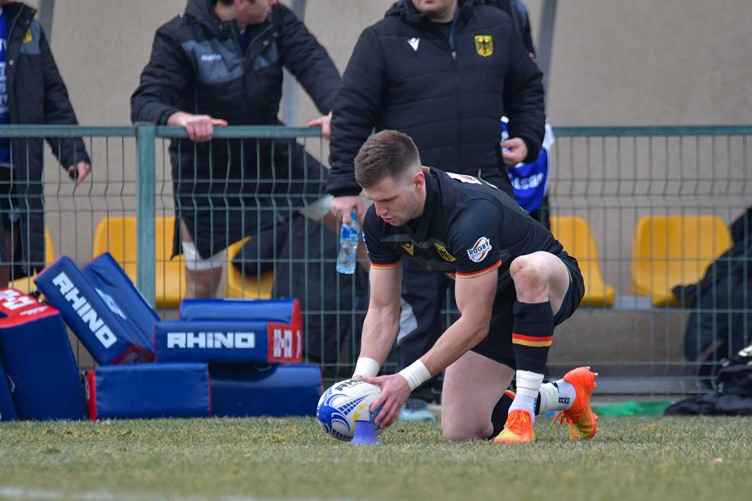 Edoardo Stella: super cross-kicks, monster conversions, and a calmness that isn't shaken by any storm. Germany's Edoardo Stella was one of the best surprises out of the pool stage and finished with 30 points (4th place in the top-point scorer chart). 
Belgium
Ryan Godsmark: A gifted half-back, Ryan Godsmark is almost like an eel, wriggling and escaping the clutches of most tacklers, while feeding his Belgian teammates with a sugary pass.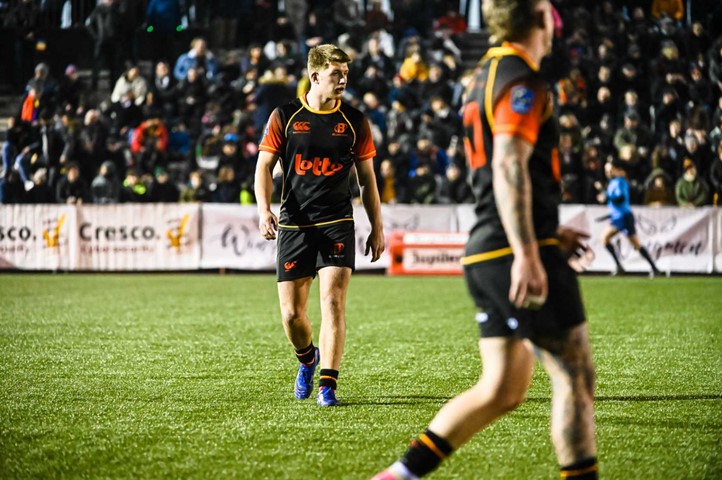 Florian Remue: Would you be impressed if one of the top jacklers was a 19-year-old centre? Well, then be swept in awe as Florian Remue stole five balls at the breakdown and forced an extra two penalties on the opposition, adding two clean-breaks and six defenders beaten to his overall tally.