The finishing positions in the Pools will be decided in the men's Rugby Europe Championship this weekend while, in the women's event, reigning champions Spain will enter the fold.
The first match on Saturday at 1.15pm local time (12.15pm UTC) will see Germany and Netherlands battle it out to see who will finish third and fourth in men's Pool A.
Ahead of the meeting of the 31st and 29th ranked teams in the world in the Stadion Pichterich in Neckarsulm, both sides have lost two from two so far in the competition.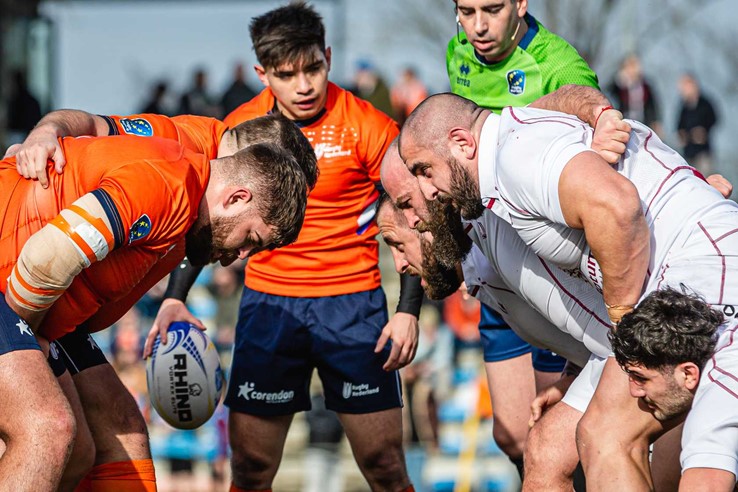 However, against Georgia and Spain in recent weeks they have shown at times what they can do and this match should be a fascinating one.
Germany head coach Mark Kuhlmann said: "The Netherlands are not easy opponents and they achieved good results against Spain and Georgia. You can see that they have been playing at this level longer than we have and that they are two or three years ahead of us.
"We want to improve and take steps forward again in the future, but first we want to win this game."
Captain Jörn Schröder added:  "We know what to expect and we will not underestimate them. I expect a very close game."
After last week's battling performance in defeat against Georgia, Netherlands head coach Lyn Jones said "what you see with the Dutch guys is a lot of heart" - and he will want to see that again here.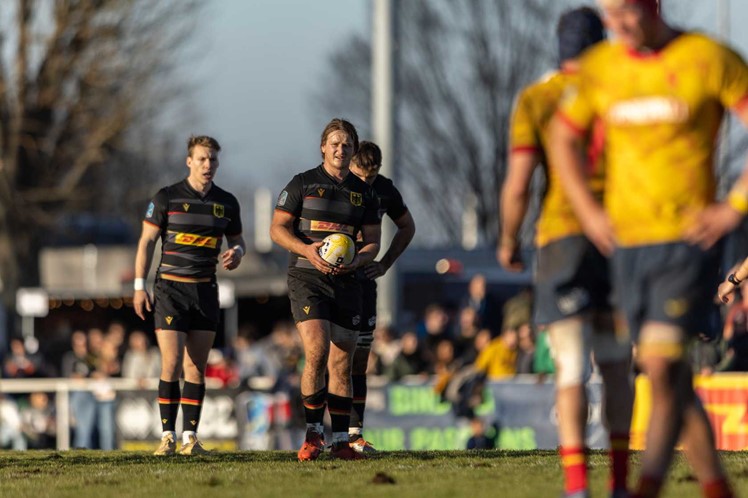 He added, "We are under no illusion of the challenge Germany bring when playing in front of a home crowd. Our progress will be measured again with the accuracy of our on-field disciplines.
Our Players are excited and looking forward to this, they (Germany) play with huge effort and energy.
"There are no easy games in REC for Netherlands, we constantly need to be at our best to have a chance to win. Preparations have again been positive, but can we take our performance up another level from Georgia?"
The second men's match on Saturday is a mouth-watering one between Spain and Georgia at 7pm local time (6pm UTC).
It takes place in the Estadio El Malecon in Torrelavega and will decide who goes through to the semi-finals as Pool A winners.

When they met in the final match of the 2022 Championship, Georgia won 49-15 at home.
They are the visitors here, but will still start as favourites given their form and the fact that Spain are a team in transition.
Levan Maisashvili, the Georgia head coach, knows his side cannot afford to make as many errors as they did last week against Netherlands or be as ill-disciplined.
If 16th in the world Spain are to beat 13th Georgia then they know will need their best performance of 2023 to date, but as head coach Santiago Santos said after the win over Germany "We were happy with the result. We know we have to improve, but we are building".
The third and final men's match on Saturday will decide who finishes third and fourth in Pool B.
There is bound to be a great atmosphere in the Narodowy Stadion in Gdynia under the lights when Poland host Belgium at 9.15pm local time (8.15pm UTC).
The 30th and 26th placed teams in the world are both looking for their first win since moving up into this expanded competition and they lost heavily to Portugal and Romania respectively last time out.
Poland head coach Chris Hitt wants his charges to be "more accurate in our execution" while Belgium head coach Mike Ford said:  "We felt we took a step forward versus Romania at a sold-out Nelson Mandela Stadium.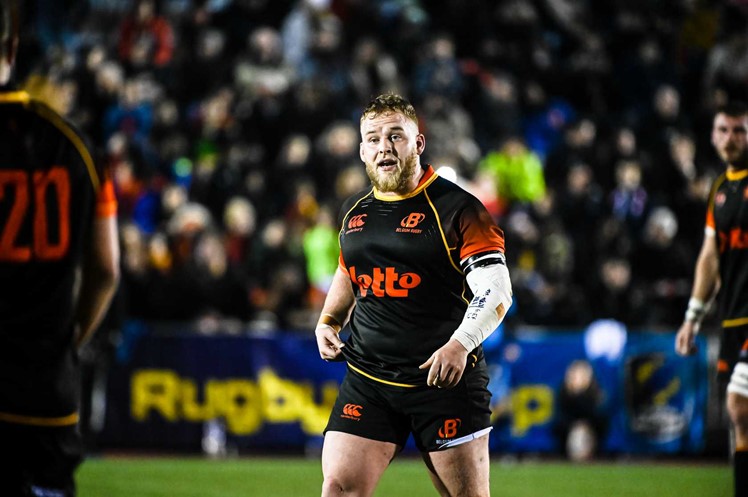 "They are one of the top two tier nations, but they know that they were in a tough battle, especially in the first half and we were unlucky to go in 21-5 down.
"The Poland game is a great challenge for our group away from home, we will face a very physical and well organised team, but one we will meet head on."
Sunday begins at 2pm local time (1pm UTC) when Spain and Netherlands meet in Sitges, Barcelona, in the women's three-team event.
It's 11th versus 16th in the world, but Netherlands will have taken confidence from their 38-12 bonus point triumph over Sweden last time out.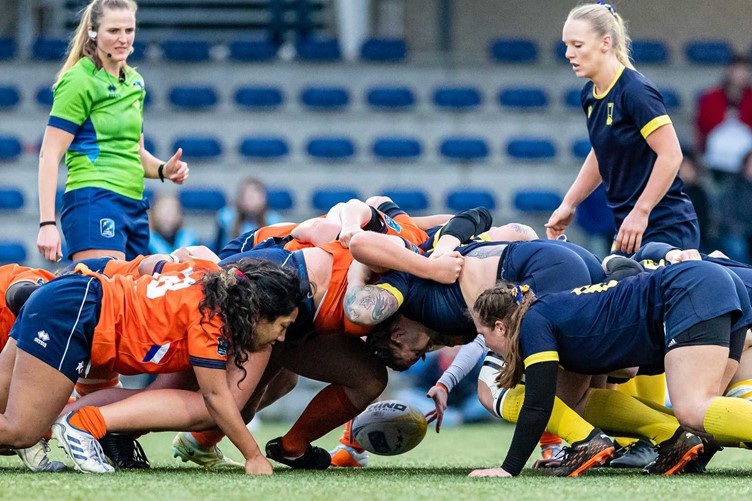 Having missed out on Rugby World Cup 2021 played in 2022 in New Zealand, Spain are very focused and will want to put on a show for their own supporters.
Spain won the meeting between the sides 69-0 when they met in the 2022 competition last February.
The weekend of non-stop action comes to an end when Portugal and Romania meet in the Estádio do Restelo in Lisbon to decide who will top men's Pool B before the semi-finals.
It is at 3pm local time (3pm UTC) and both teams have 10 points from 10 to their name so far.
Portugal have scored 119 points so far and Romania 123 while these sides ranked 18th and 20th in the world respectively are heading to Rugby World Cup 2023 in France later in the year, so this really is a tough one to call.
Patrice Lagisquet's Portugal are best when they play with pace on the ball and get their speedy outside backs into the game.
And ahead of this one Romania head coach Eugen Apjok said:  "We know that's a very important match. We have prepared very well for this game, we travelled to Portugal last Sunday and we have had some good training sessions here.
"We're expecting a tough game that we'll treat as a final as we want a home semi-final in front of our own fans.
"I hope that on Sunday we'll have a good game and play much better than what we have shown so far."
Broadcast partners will include Sportall (France), Imedi and Rugby TV (Georgia), TVP (Poland), Sport TV (Portugal), Ziggo (The Netherlands) for Men's REC games and FloRugby (North America) and Teledeporte and RTVE Play (Spain) for Men's and Women's REC games.