Via Facebook
Georgian Rugby offered a fantastic Get into Rugby Europe experience involving star players to share rugby passion with kids
Via Facebook
From Sunday in Bucharest, eight nations will compete in Rugby Europe U20 Championship 2017, qualifying for World Rugby U20 Trophy (from 25th August to 10th September in Uruguay). We wish good luck to all teams. First-round programme on http://www...
Via Facebook
Relive the great last round in Rugby Europe Championship 2017 with Highlights of the week-end !
Via Facebook
Federación Española de Rugby organized training session for Get into Rugby Europe educators last week. Welcome on board to new trainees !
Via Facebook
Dear all, We wish to sincerely apologize to fans, players, teams, educators and unions' members for the confusion about rankings published on our website and the consequences on the results and the ceremony in Bucharest yesterday. We assume the ...
Via Facebook
Via Twitter

@TotalRugby
RT @rugby_europe: #Romania is crowned #RugbyEurope #Champion 2017 ! #REC2017 thanks to its victory on #Georgia (8-7)! Congratulations…
Via Twitter

@PrecipitousBlk
RT @rugby_europe: #Romania is crowned #RugbyEurope #Champion 2017 ! #REC2017 thanks to its victory on #Georgia (8-7)! Congratulations…
Via Twitter
@pacodaza
RT @Mallorca4Rugby: #QuarterFinals @ChampionsCup #RugbyEurope https://t.co/SAYhTuJ98P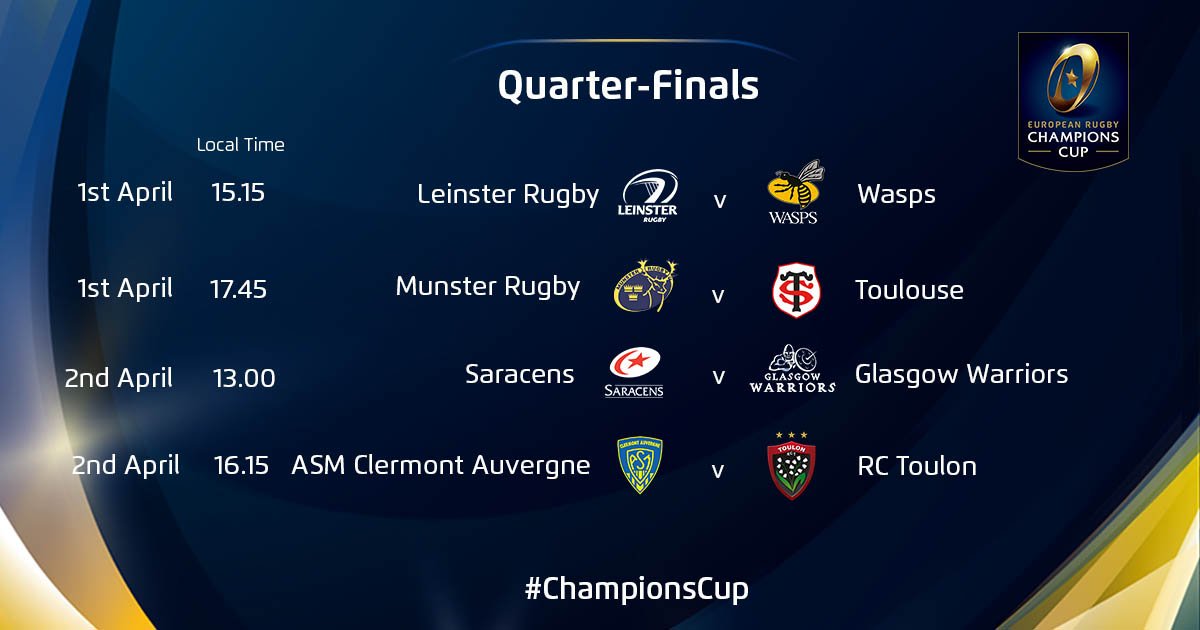 Via Twitter
@rodolfolicks
RT @rugby_europe: #Romania is crowned #RugbyEurope #Champion 2017 ! #REC2017 thanks to its victory on #Georgia (8-7)! Congratulations…
Via Twitter

@grahamajenkins
RT @rugby_europe: #Romania is crowned #RugbyEurope #Champion 2017 ! #REC2017 thanks to its victory on #Georgia (8-7)! Congratulations…
Via Twitter
@mrspockvlc
RT @rugby_europe: #Romania is crowned #RugbyEurope #Champion 2017 ! #REC2017 thanks to its victory on #Georgia (8-7)! Congratulations…
Via Twitter
@meleeouverte
RT @rugby_europe: #Romania is crowned #RugbyEurope #Champion 2017 ! #REC2017 thanks to its victory on #Georgia (8-7)! Congratulations…
Via Twitter
@lilsam0aya
RT @rugby_europe: #Romania is crowned #RugbyEurope #Champion 2017 ! #REC2017 thanks to its victory on #Georgia (8-7)! Congratulations…
Via Twitter
@PierreArnaud25
RT @rugby_europe: #Romania is crowned #RugbyEurope #Champion 2017 ! #REC2017 thanks to its victory on #Georgia (8-7)! Congratulations…